Xiaomi confirms a thinner, lighter and bigger Redmi Note 2 launch on Jan 15
Yesterday, we were the first ones to report that Xiaomi was launching the new Redmi Note 2 on January and not the Xiaomi Mi5 as earlier predicted. Looks like the company has finally confirmed our report today by releasing a new teaser image with a puzzle piece that needs to be deciphered to get to know all the features of the upcoming flagship phone.
It took some time to decipher the puzzle completely but once you are done, you'll get to know more about the Redmi Note 2. If you want to try to decipher the puzzle, below is the image released by the company. Try out your luck. It's not very hard.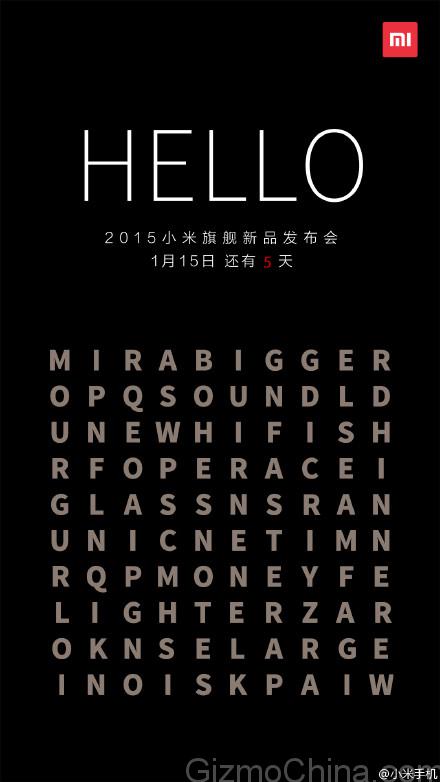 The image reveals a set of features about the device as well as confirms its the new Redmi Note. Overall, the image says that "our new flagship is the redmi note, thinner, larger, lighter, faster, hifi-sound, and all glass laminate"
This finally clears up any confusion we had about the new flagship device. Also, these features are in line with the other teasers that the company had released a few days back. It really looks like the upcoming Redmi Note 2 is going to be an interesting device.
While the company has confirmed the glass finish, it hasn't yet said anything about the curved rear glass that we saw in a few pictures yesterday. But given that the device and its features are more or less similar to what Xiaomi describes its new phone to be, we are quite certain that the curved glass back will end up on the new Redmi Note 2 that will be showcased at the 15 January 2015 event.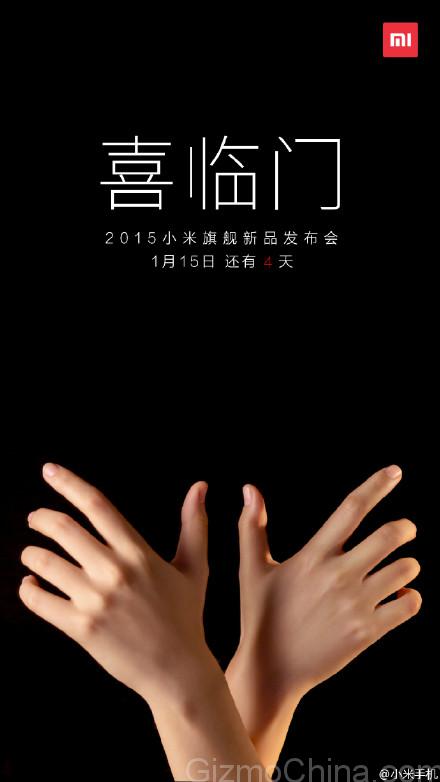 The company also released another image with two hands that look like there are holding two devices. The image says that a 'double blessing has descended on the house'. So, Xiaomi could be trying to say that there will be two launches on Jan 15. The other device could be the 5.2-inch model that was leaked earlier, but we can't be sure of that right now.
Also, Xiaomi could unveil a brand new device itself at the event like the rumored Xiaomi TV. But once again, we can't really confirm that until Xiaomi releases something more conclusive. So, for now, we know that there will be atleast two devices at the event, possibly two phones out of which one will be the new Redmi Note 2 flagship.
Even before the official confirmation, we had got the design and spec details of the new device. Check out that post for more information. Here are some additional pictures that showcase the phone's curved glass display.
Stay tuned to our website for the latest updates on Xiaomi.  Connect with us via our Facebook and Twitter accounts.
[socialpoll id="2245413″]
[
Source
]