Check out Dakele 3, the best iPhone 6 Clone till date!
Apple's products have always been popular for its design. So, its no surprise that many Chinese manufacturers try to bring its beautiful design at an affordable price tag with mid-range specs.
Last month, we saw Dakele 3 and the device was up for sale starting December 9. Now, we look at some of the real life images of the device and its as good as expected. We already know that the specs are top notch, much similar to the iPhone 6. Now, we can see that the device looks and feels just like an iPhone 6!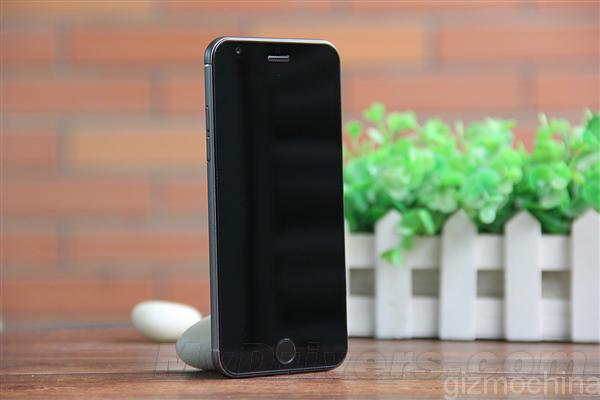 The Dakele 3 features a 5-inch 1080p display on the front with sapphire glass protection. Yes, you heard it right! This iPhone look a like has got the best screen protection in the market. The 1080p resolution translates into a impressive pixel density of 441 ppi. Next, the device will sport a 64-bit Mt6752 octa-core processor clocked at 1.7Ghz, Mali-T760 GPU, 3GB RAM and 16GB eMMC memory.
In the camera department too, the phone brings top end configuration. It features a 13MP Sony IMX214 sensor at the back and an 8MP Sony IMX219 sensor up front. It supports Bluetooth, Wi-Fi, TDD-LTE, TD-SCDMA/ GSM connectivity. Finally, there is a decent 2500 mAh battery to power all these specs.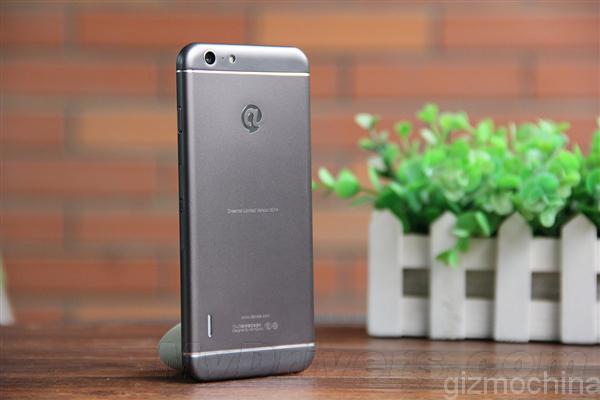 Apart from the high end tech specs, the phone is built using premium materials. The outer frame is made of aircraft grade aluminum and the internal frame is made out of titanium. The company claims that this makes sure the phone will never bend. At 7.25mm thickness, its a slightly fatter than the iPhone 6 model, however the company says that this increased thickness has an advantage —  the rear camera does not protrude!
Overall, the Dakele 3 is the best iPhone 6 clone till date. The specs and the features and the amazing 1499 price tag ($240) gives tough competition even to the real iPhone 6.
It would be interesting to see how Apple reacts to this high end iPhone clone. We'll keep you updated in the coming weeks.
Meanwhile, check out the beautiful phone in pictures down below.