Ulefone Be Pro Android 5.0 update coming very soon
Back in December, Ulefone Be Pro smartphone made headlines because of its high-end specs and the latest Android 5.0 update which was promised by the manufacturer. As a result, many people bought this new device. In fact, the company reported last month that it sold over 10,000 units of the device in the past few weeks alone. While everyone marketed the device as Android 5.0 Lollipop smartphone, the phone actually shipped with the old Android 4.4 KitKat version.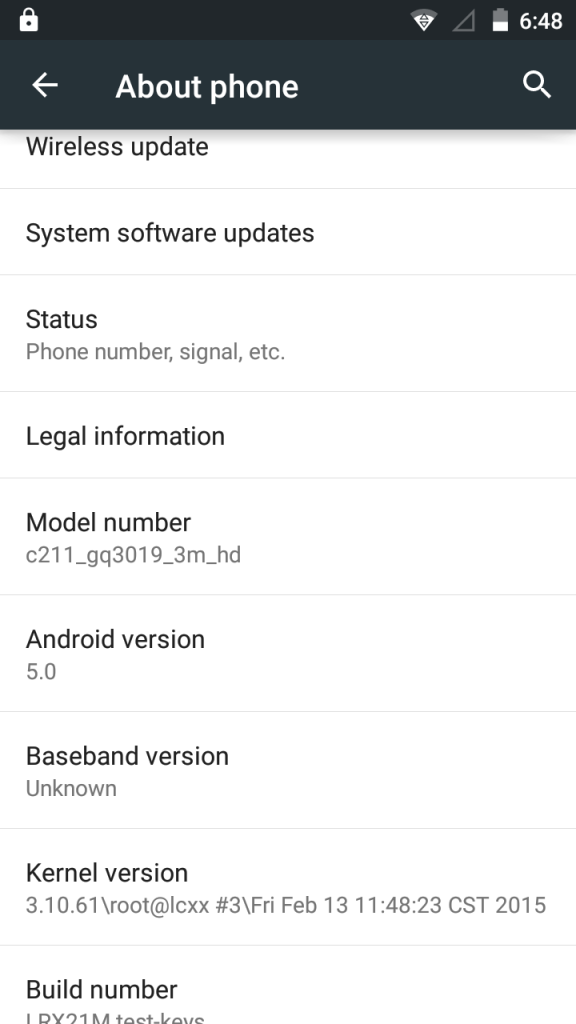 However, a recent video uploaded online has revealed that the Ulefone Be Pro Android 5.0 update is almost completed. The timing is in line with what the company promised. It earlier said that the phone will get the update in February /  March of 2015. So, its not surprising that the Android 5.0 update is almost ready.

Ulefone official released a video of preview of Ulefone Be Pro equipped with Android 5.0. Ulefone take the leading position, become the first one to adapt to Android 5.0 among Chinese domestic brand manufacturer. In the past weeks, lots of manufacturers highly promote that their models adapt to Android 5.0, but there are not any actual photos or video released till now.
But Ulefone official state that this version Android 5.0 still exists several bugs, parts of functions still need to be tested. As per current progress, Android 5.0 is really coming soon. While users will be excited to hear the news, we expect the update to roll out only after a few days, since the existing bugs need to be fixed. Its always better to get an (almost) perfect update rather than a buggy one which will adversely affect the performance of the device.
After this news we are sure that the lollipop update will induce even more buyers to purchase this popular device.
You can check out the best prices at different retailers for ULEFONE BE PRO from the link below.