iPhone 6s will be powered by A9 processor, manufacturing starts in June
Apple released their flagship smartphones just last September and we would need to wait for about half a year to see what new the Cupertino based company has under cover. However, the rumour mill usually starts very early and we have something that tells a bit about the iPhone 6s.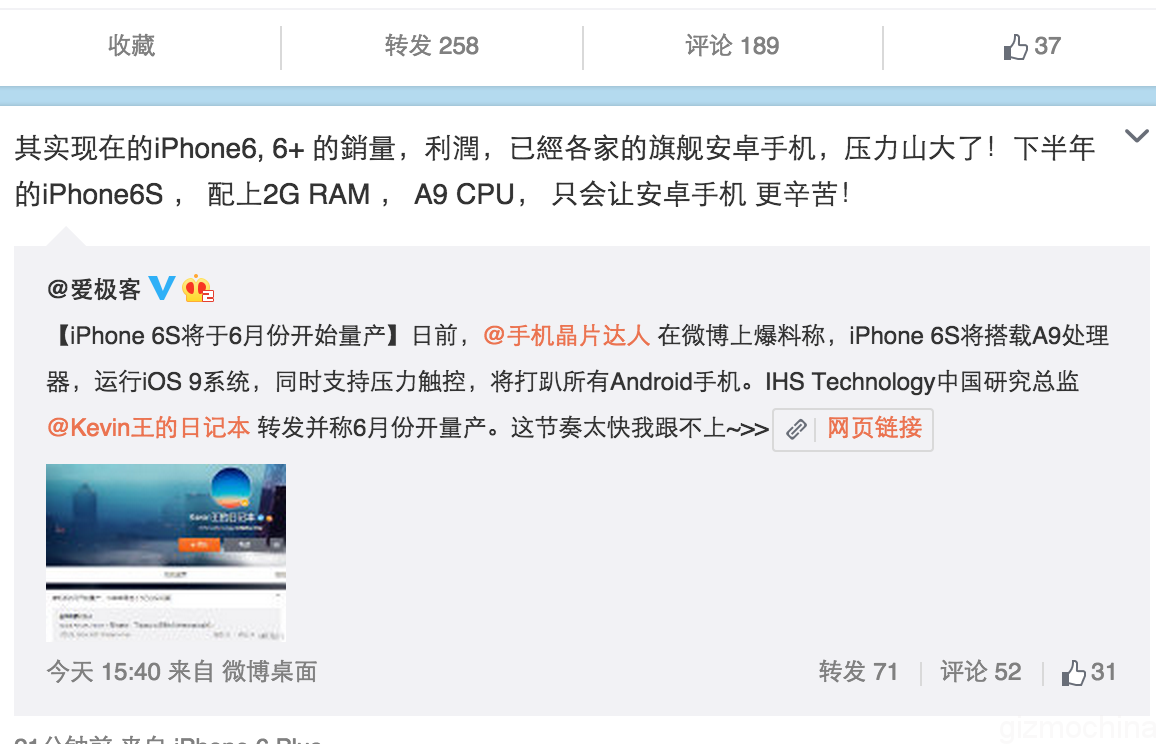 Just recently, we have heard some news that the upcoming flagship device from Apple will be powered by A9 processor and running iOS 9 system. Also, it is said to be supporting "pressure touch" technology, which is not yet detailed. 
Also, we have some news about the alleged production. The IHS Technology China research director Wang Kevin expressed his thoughts by saying that iPhone 6S will start mass production in June this year. Moreover, Apple's shipments will more than 230 million units.
It seems that the production start will be very early as Apple needs to manufacture a lot of units. Making 230 million devices can be a challenge to any manufacturer, so starting the production early to make sure everything is all right is logical.