Coolpad to announce a new Dazen phone with amazing battery life?
Back in January, Coolpad unveiled a brand new flagship device which showed off the workmanship and design philosophy of the company. The Dazen X7 featured a beautiful design with double sided glass and an aluminum frame.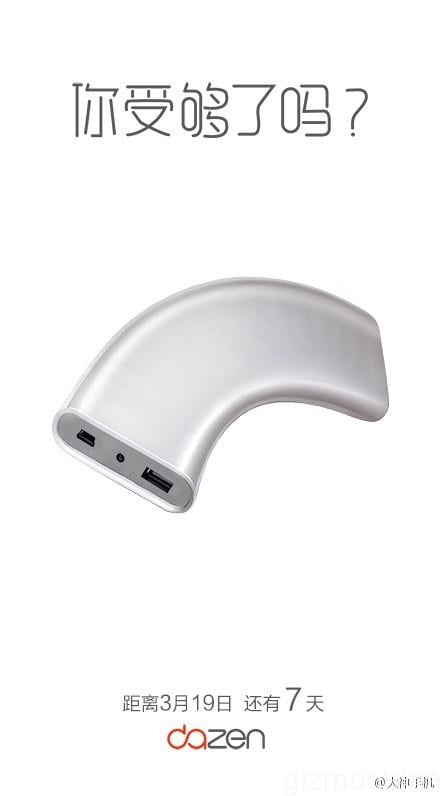 Looks like the company is all set to announce another Dazen device in the market. While we have very little information about this upcoming device, it is said that the phone will have long lasting battery.
The existing Dazen X7 features a 2700 mAh battery inside a 6.5mm which is an impressive feat. However, given its 5.2-inch Super AMOLED display, the battery life on the device won't be so good. Hence, Coolpad could be looking to work on this area with this upcoming device.
The teaser released by the company says that the device will be announced on 19th March 2015. The picture in the teaser looks like a powerbank with two microUSB ports. While its possible that the company may announce a new power bank, it could also represent the long lasting battery on the device. Also, its possible that the large battery on the phone helps it to act as a power bank to other devices.
As you can see, not much is clear about the upcoming smartphone, so its best to wait for the official launch which isn't too far off.