Xiaomi releases a new teaser: What do you think DDS stands for?
Two days back, Xiaomi revealed that the company will have big celebrations on March 31st, which will mark the fifth anniversary of the company. There are a number of products that's expected to be announced on that day, including a product targeted at women and the Xiaomi MiPad 2.

Now the company has released another teaser. The image comes in a shade of yellow with the words, DDS. Now, here DDS could mean anything, but a quick search reveals DDS's full form is most likely Data Distribution Service. This standard is used in smartphones and internet of things, so we could see some kind of IoT product on its fifth anniversary.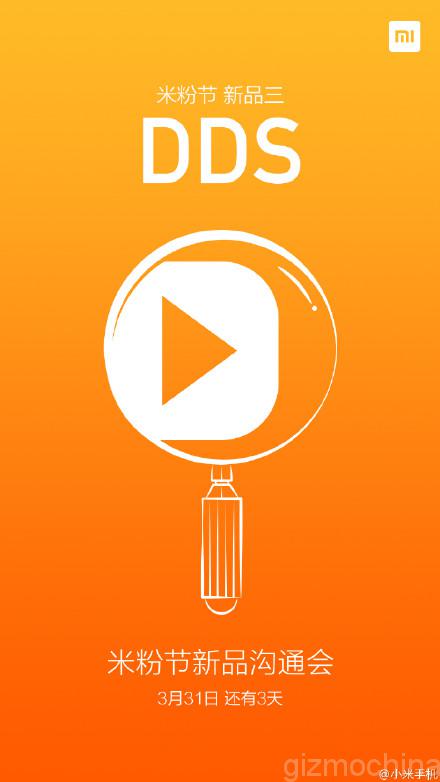 Below the words DDS, you can see an interesting thing. From what we can see, there's a Play Button that's being enlarged under a magnifying glass. Some even say that this could be the teaser for the large 55-inch smart TV that was expected to be announced on March 24. But, we can't be sure of anything at the moment.
March 31 is just three days away, when we will hopefully get to know what the company meant by this teaser. Meanwhile, lets wait for more updates from Xiaomi as the company is sure to tease us with more products in the next couple of days.
So, what do you think DDS means?