Here's Another Teaser From Xiaomi! Guess what this could be?
UPDATE: This could be the product hinted by this teaser!
Xiaomi is on roll this year. A few days back, we reported that the company is planning to launch a number of new products to celebrate its fifth anniversary. We have already seen three new teasers from the company till date and now, there's another teaser which hints at a new smart product which will see the light of day on March 31.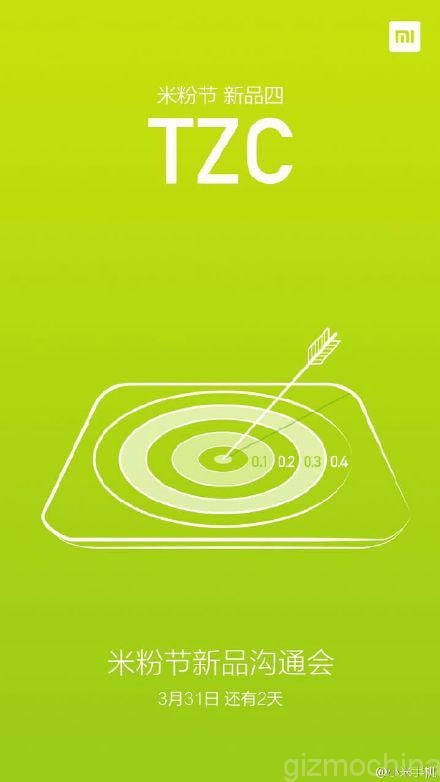 It looks like the company will focus on smart home products this year. We have increasingly heard rumors about products such as a smart water purifier, a 55-inch smart TV, both of which will most likely be announced on Tuesday. Now, this particular teaser comes with the letters 'TZC' on top. While we have no clue what this means, the image below gives us an idea about the product.
Below, you can see a rectangular device with the numbers 0.1, 0.2 etc written on top and an arrow at the center. From the picture, it looks like the new product will be a smart electronic weighing scale. There are similar products in the market right now, and most come with Wi-Fi connectivity so that the information is easily available on multiple devices. The arrow at the center could be an indication of the target to maintain or reduce weight.
We are just two days away from the celebration event and hence, we don't have to wait too long to see what Xiaomi has in store for us. With one day left, we expect another product to be teased tomorrow, taking the total to five new possible announcements on its fifth anniversary.
Anyways, what do you think TZC means?