Xiaomi's super cheap phone could cost 499 Yuan ($80), rumored to launch on April 8
Xiaomi was earlier rumored to release a super cheap 399 Yuan smartphone. However, later Lei Jun, the company CEO made it clear that the company had no plans for such a cheap device. While we were disappointed, we still came across multiple leaks about the so called cheap Xiaomi device. And today, we have more information about this handset.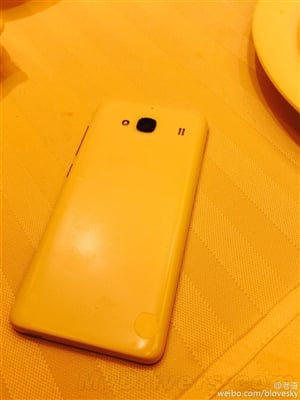 Chinese Media reported earlier today that Xiaomi's super cheap device will cost 499 Yuan instead of 399 Yuan unlike earlier predicted. The phone will feature an 8MP camera, with 1GB RAM and 8GB of internal store which will be further expandable. The same source also adds that the 499 Yuan smartphone could be released as early as April 8th.
The specs revealed today are in line with what we saw a few days back. The earlier report said that the phone will feature a 4.7-inch display with 720p resolution, a quad-core 1.6GHz LC1860 chipset using Cortex A7 cores and built on a 28nm manufacturing process. Finally, it said that the front camera will be of 2MP.
It looks like Lei Jun was not entirely true when he said Xiaomi won't make 399 Yuan cheap smartphones. This leak once again highlights the possibility of a super cheap 499 Yuan device from Xiaomi.
What's more, it actually makes sense for the company to expand its lineup downwards. The company recently revealed that it aims to sell over 100 million units this year. Since this is a very big figure, phones like this will definitely help them increase sales.
But even in this segment, the competition is going to be fierce. We have already seen two smartphone, one from China Mobile and another from Phicom which costs 399 Yuan. But they will probably be limited to the Chinese market. However, there could be other big names that are said to be interested in this price segment like Huawei, so we will have to wait and watch how market reacts to such a cheap device.