The rumored OnePlus Drone is real and you can buy it for just $19.99
Last week, we came to know that Oneplus was working on a new product for 2015. Later, we were almost convinced that the product was going to be a drone.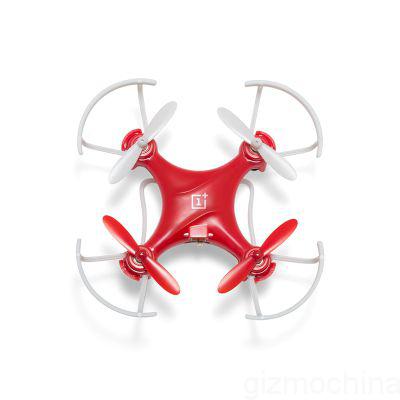 And today, the company has officially announced its new drone, the OnePlus DR-1. This isn't a monstrous UAV like the DJI Inspire but its equipped with basic functions to let you have some fun.
Since flying drones is the new craze, people are often confused as to which one to buy. There are plenty of cheap yet good options available in the market right now, and Oneplus's entry into this market just makes things more competitive.
And like always, the company offers this OnePlus drone DR-1 for an affordable price tag of $19.99. In this price, you get a four rotor drone weighing about 12.5 +-2.5 grams. There's a 3.7V 100mAh battery which can charge to full in just 20 minutes and will provide flying times up to 8 minutes. Unfortunately, the lack of a camera is a let down, but at this price you can't expect much.
You can check out some of the images from down below.
So, what do you think about the new OnePlus Drone? Would you buy this over other cheap drones just because its from OnePlus?