Real Life Pictures of ZTE Nubia Z9 Confirm No-Bezel Design!
While we have heard rumors about bezelless phones from a number of manufacturers, ZTE is probably going to be one of the first ones to actually release a border-less device. The company has already announced that it will unveil the device on May 6, and Nubia's GM Ni Fei has confirmed the true bezelless design.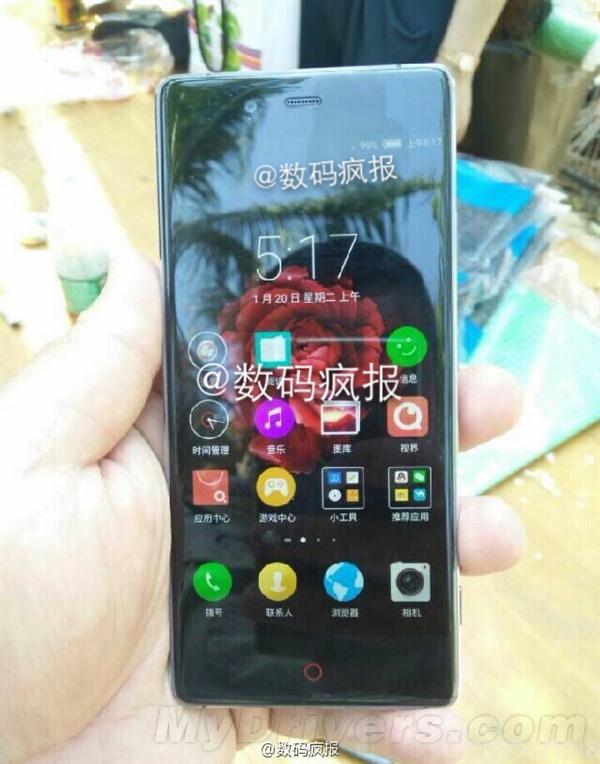 And if you were not convinced with his words, today, we have come across another set of images which reveal the true bezelless design of the ZTE flagship. The images show that the Nubia Z9 will come with a solid metal frame and 2.5D glass which gently curves towards the sides. If you look closely, you will realize that there are hardly any bezels on the device.

On the top right corner, you can see that the time shown actually extends to the side, which confirms the bezelless design. Finally, you can see the red circle home button at the bottom, which once again confirms that this a Nubia device.
Unfortunately, the account which uploaded these pictures deleted them a few minutes later. But, the phone does look similar to the ones leaked earlier. So, it could be the real deal.
As for the specs, the device is expected to come with Snapdragon 810 processor with 3GB RAM and 16GB Storage. The phone is expected to feature a powerful 21MP camera. Expect other tech specs to be high end too.
Anyways, what do you think about the bezelless ZTE Nubia Z9?