Xiaomi Mi Pad 2 May Feature Dual OS: Windows 10 + MIUI 7?
A few weeks back, a leading IHS analyst, Pan Juitang had said that the new generation Xiaomi Mi Pad 2 will most likely run on Windows 10 OS and will release sometime in the third quarter of 2015.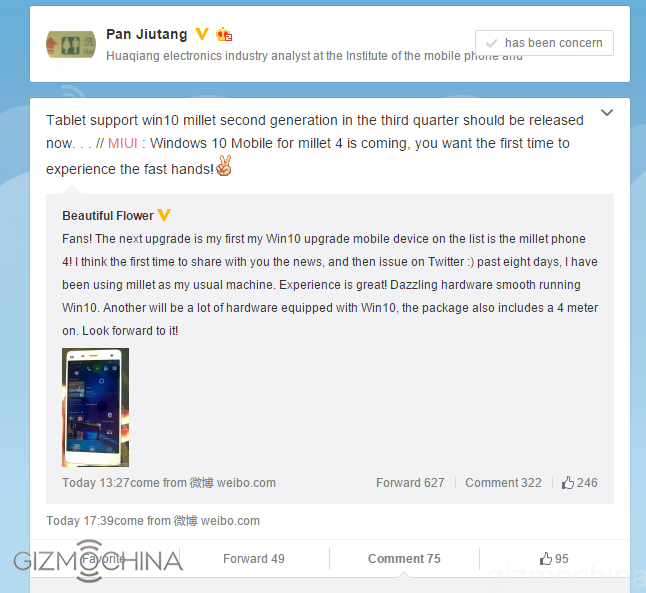 Since then, we have heard a couple of times about the new generation model supporting both Windows 10 and Android Operating systems. So, in such a scenario, users can use both Windows 10 as well as MIUI 7 on a single device.
Now, Xiaomi has officially released a new teaser on Weibo, with the words, Xiaomi Mi Pad x 2 = ????. Considering this teaser, it looks like Xiaomi will announce the new Mi Pad 2 tomorrow. Although the "x 2" in the teaser could mean second generation, but given the way its presented, it may also hint at the possibility of dual OS support.
We have seen small time manufacturers like Teclast, Vido and Ramos highlight dual OS support for their tablets, but major manufacturers still are reluctant to include two different OSes in a machine. So, it would really be exciting to see if Xiaomi Mi Pad 2 provides dual boot support.
However, we may not see the new Mi Pad 2 as early as tomorrow. If we consider the tradition, often the first teasers from Xiaomi are for the date of the launch event. So, tomorrow we may just see an announcement from the company about a new product launch event.
Anyways, this does confirm the existence of a new Mi Pad version. So, lets patiently wait for more information later tomorrow.