Meizu's next generation phones to feature 1080p resolution screens
Remember Huawei's CEO Yu Chengdong had said earlier this year that it didn't make sense to include a 2K display on a flagship smartphone. Well, now Meizu's CEO Bai Yongxiang, has revealed that he has the same opinion. He said via his official Weibo page that the company has finally decided to stick with FHD 1080p resolution on its next generation smartphones.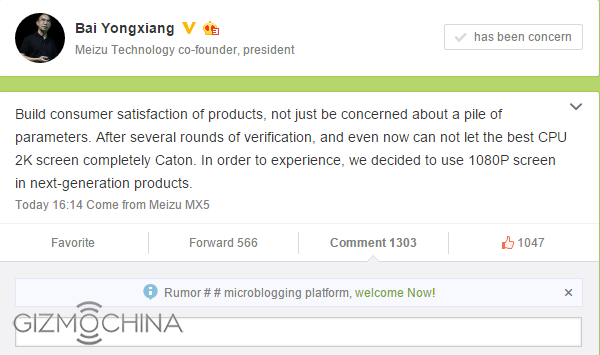 According to Bai, Meizu is interested in making products which satisfy customers. Its not just concerned about the specifications on paper. Moreover, he adds that even the best CPU in the market right now cannot handle 2K screen perfectly. So, the company decided to go with 1080p displays for its upcoming products.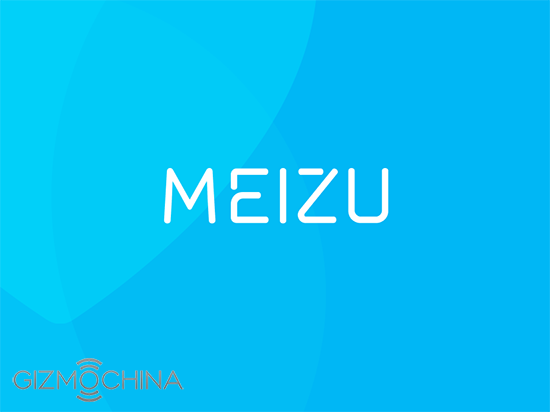 We know that the company has abandoned the Meizu MX4 Pro lineup. It was the last smartphone from the company to feature such a high-resolution 2K display. Instead of MX5 Pro, the company is expected to unveil a brand new device lineup with the code name NIUX this year. After this statement from the co-founder, we are sure to expected the rumored ME5 flagship to feature a 1080p display.
According to the latest rumors, the ME5 flagship is expected feature Exynos 7420 chipset with 3GB / 4GB RAM versions. There will be a 21MP camera at the back, and a 5MP front facing shooter. The phone could be announced as early as this month, but we are not quite sure of that at the moment.
Anyways, do you think sticking with 1080p resolution for their flagship is a good idea? Samsung has multiple products featuring 2K display and Exynos 7420 chipset which has fared well in the market till now.
[socialpoll id="2293535″]