Latest Teaser from Xiaomi shows off a camera and a large lens
Yesterday, Xiaomi announced a new teaser for an event to be held on October 19. Like always, the company is counting down the date until the launch and everyday we see some new information about the upcoming product. When the company revealed its first teaser, it said something about a new generation of products.
From the wording we guessed that the upcoming product could be the second generation Xiaomi Mi Pad 2. There were also rumors about the Xiaomi Mi 5 launch, but we think it would be too early to see the device.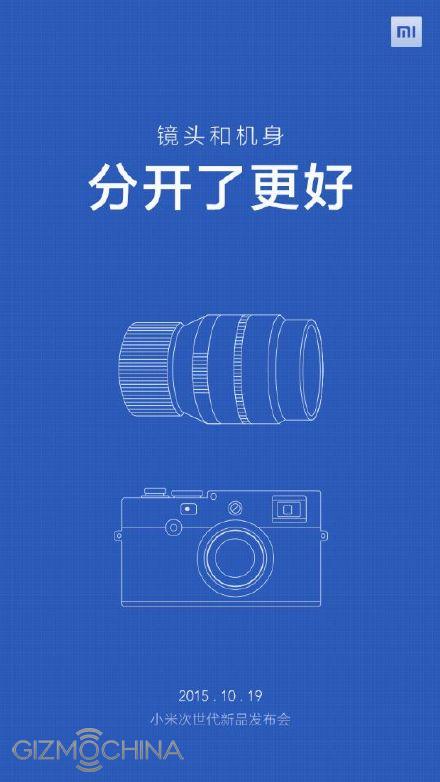 To make things even more confusing, the latest teaser from Xiaomi reveals a camera and a lens. These are shown separately, so could Xiaomi unveil a new camera and mountable lens on October 19? Along with the teaser, the company has said that its going to be a new technology. Further it states that 1 + 1 > 2.
Now, these hints are not enough to conclude that we may see a new DSLR like camera launch at the event. It could also mean that the new product is a smartphone with powerful camera capabilities and externally mountable lens.
Well, if Xiaomi follows tradition, it will reveal more information about the product in the coming days. So lets wait for some more teasers before making any final conclusions about the upcoming launch.
Anyways, what do you think this teaser means? Does it mean we will see a new generation of camera from Xiaomi?