Bluboo XTouch vs OnePlus 2: Pick Your Winner
Bluboo just recently unveiled its Bluboo Xtouch flagship which comes with great features for a pretty cheap price tag. Now the company has compared this new handset with the OnePlus 2 aka flagship killer showing off some of the advantages of the device over the latter. In fact, the company says that even if you buy two Bluboo Xtouch smartphones, it won't cost you as much as a OnePlus 2, since the XTouch usually retails for just about $150.
Since we don't have the device in our hands yet, we can't really judge the looks or the real life performance of the device. However, on paper, the Xtouch does look like a tough competition to the OnePlus 2. We have highlighted some of the features of both the devices in the specs comparison down below. You can check that out for more information.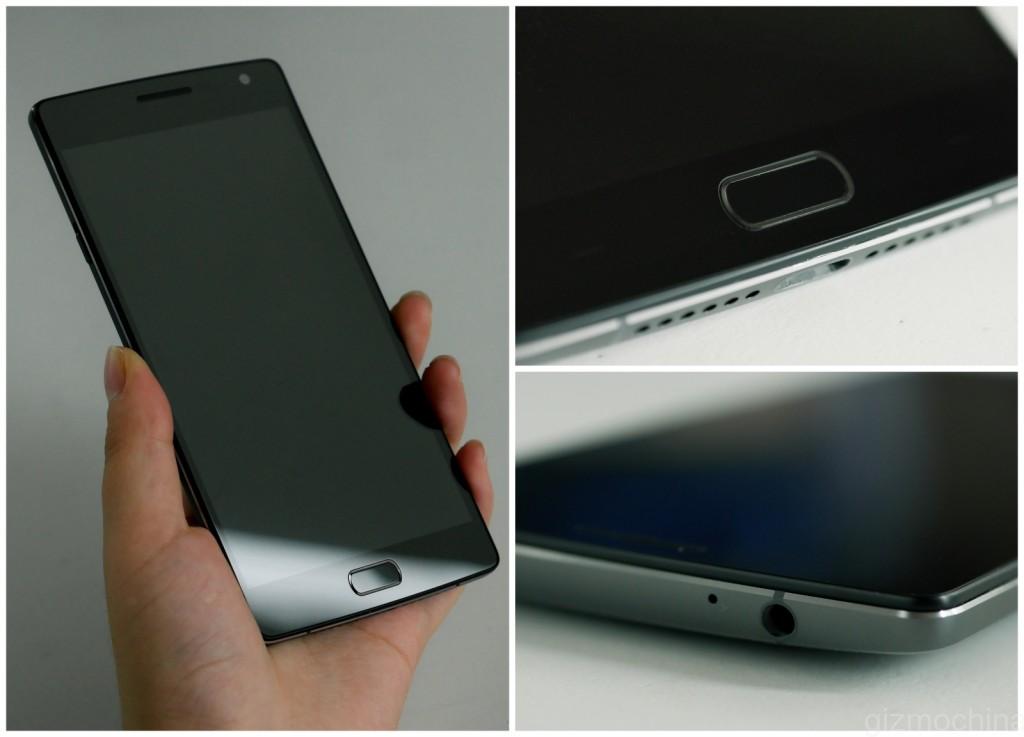 As you can see below, the only major difference between the two handsets is its processor. The OnePlus 2 comes with a much powerful Snapdragon 810 chipset as compared to the decent performing mid-range MT6753. However, the 810 is does known to overheat a little, which gives it a bit of a disadvantage. So, if you are happy with a decent performing chip, then XTouch is not at all bad. There will be 3GB RAM on both the devices, with a fingerprint sensor as well. Considering the smaller display size (5-inches), the Xtouch has a better pixel density than the OP2.
However, in the camera department, we expect the OP2 to be better with its OV13860 sensor. Still, the Sony IMX214 is known to be quite good, so you can expect pretty good shots with the device.
Anyways, check out the comparison below and let us know what you think. While the Xtouch may not be as powerful as the OP2, rest of the hardware features are at par with OP2 which makes it worth considering. But its still early to comment on the real life performance of the device. We will have to wait till we get our hands on the device before making any final conclusions.
Bluboo XTouch vs OnePlus 2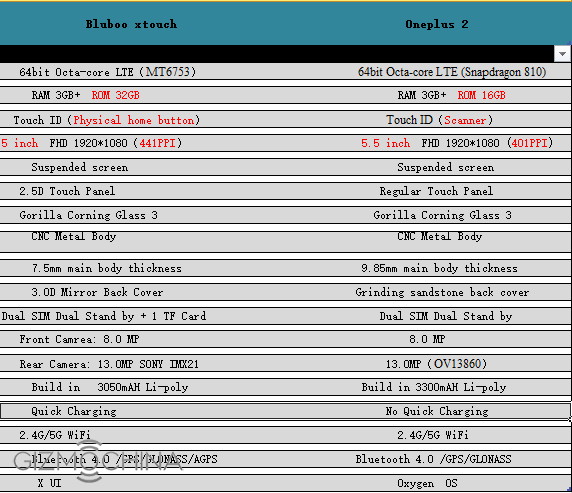 Which one would you pick?