Kirin 950 vs Snapdragon 820 vs Exynos 8890: Can Huawei Take On Samsung & Qualcomm?
In the past couple of weeks, three major chip makers, namely Qualcomm, Samsung and Huawei unveiled their flagship processors for 2016. Huawei was the first to take the wraps off its Kirin 950 chip, followed by Qualcomm Snapdragon 820 and finally, last week, even Samsung joined the party by announcing the Exynos 8890 chipset.

Now we have three major chips that will soon enter mass production. All the three chips bring tremendous improvements from its previous generation models, now faster and more efficient than before.
So, we decided to take a look at these three chips and compare them to see whether the newly announced Kirin 950 can compete with market leaders such as Samsung and Qualcomm. I know many of you would want to see Helio X20 included in this comparison but we will compare them all in another article. Here, we would like to see whether Huawei has done enough to take on the newly announced Exynos 8890 and Snapdragon 820.
Kirin 950 vs Snapdragon 820 vs Exynos 8890
Kirin 950
Exynos 8890
Snapdragon 820
CPU
4 X ARM Cortex-A72 @ 2.3 GHz
4 X ARM Cortex-A53 @ 1.8GHz
4 X Custom Cores
4 X ARM Cortex A-53
4 X Kryo Cores @ 2.2GHz
GPU
Mali – T880MP4
(Four Core)
Mali – T880MP12
(Twelve Core)
Adreno 530
RAM
2 x LPDDR4
2 x LPDDR4
2 x LPDDR4
Manufacturing
Process
TSMC 16nm FinFET
Samsung 14nm FinFET
Samsung 14nm FinFET
LTE Modem
LTE Cat. 6
LTE Cat. 12 / 13
LTE Cat. 12 / 13
MANUFACTURING NODE:
First of all, lets take a look each chip's manufacturing node. I am sure many of our readers would already know that the smaller the size of the manufacturing node, the better it is for the chip. At present, flagship chips such as Exynos 7420 are manufactured using the efficient 14nm FinFET process. Samsung was one of the first ones to successfully develop this technology for mass production of mobile chipsets and has used this process for both Exynos 7420 and the latest Exynos 8890 chip. Since its currently the best technology out there, even Qualcomm has resorted to Samsung's 14nm FinFET process for its Snapdragon 820. On the other hand, Huawei's Kirin 950 is built using TSMC's 16nm process.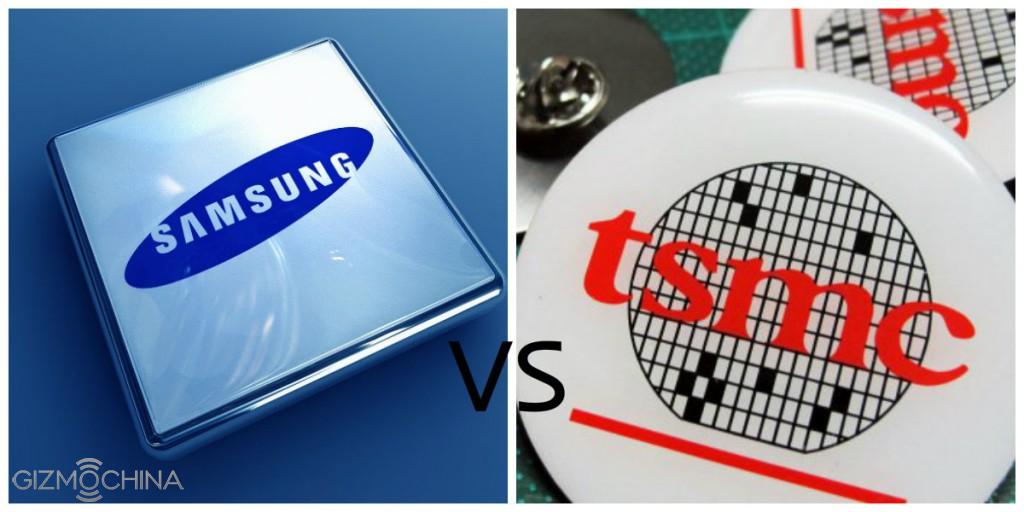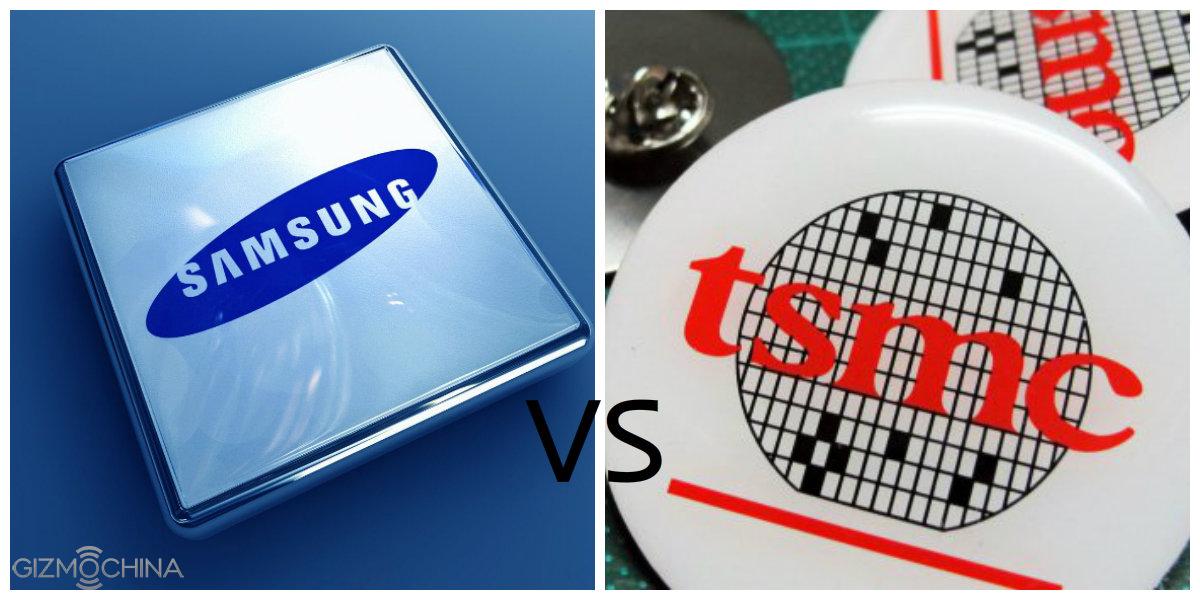 Technically, 14nm manufacturing node should be faster and efficient than 16nm. However, that's not always the case. We have seen in case of iPhone 6S, there are two known chip variants, one built on TSMC's 16nm process and the other on Samsung's 14nm process. Interestingly, there were some difference in the performance between these devices (read more about it from here) and the iPhone powered by the TSMC's 16nm chip turned out to be better. So, in spite of using a slightly larger 16nm node, Huawei's Kirin 950 could be as efficient as the Snapdragon 820 and Exynos 8890.
CPU CORES:
Another important difference between these three chips is the CPU cores. Huawei went with standard ARM Cores (4 x A72 + 4 x A53) while Samsung features four custom Exynos M1 cores along with a cluster of standard ARM cores (4 x Custom Cores + 4 x A53). Qualcomm Snapdragon 820 features all four custom Kryo cores in two cluster formation (2 x Kryo HP + 2 x Kryo LP).

So, which ones better? Well, Huawei features four standard ARM Cortex A72 cores which are very powerful along with four Cortex A53 cores which are efficient in a big.LITTLE architecture. We have got a glimpse of the performance of the chip in a prototype device and the results were impressive. In comparison, the Samsung Exynos 8890 comes with four custom Exynos M1 cores and four standard ARM Cortex A53 cores. While we are unsure of the actual specifications of the custom cores, the company claims that they are 30 percent faster than previous generation 7 series and uses up to 10 percent less power. As for Snapdragon 820, Qualcomm has decided to use just four custom cores (Kryo), down from eight on the 810. The new Kryo cores inside the Snapdragon 820 are said to be twice as powerful as the previous generation. However, we will have to see whether the decision to reduce the cores inside the new chip will affect its multi-core performance significantly.
Now that we know what's inside each of these chips, it time to see which ones better. Its hard to say that for sure at the moment, but on paper, Exynos 8890 seems to be the winner. It features four powerful custom Exynos M1 cores along with quad Cortex A53 which company claims is 30 percent more powerful than the already impressive Exynos 7 series octa generation. So, its likely that the big.LITTLE architecture on the 8890 will beat both Snapdragon 820 and Kirin 950. Also, with just four custom cores, Snapdragon 820 is unlikely to beat Kirin 850, but that remains to be seen. So, if we had to arrange them in the order of performance from highest to lowest, Exynos 8890 will probably be on top followed by Kirin 950 and then Snapdragon 820.
As for the co-processor, Kirin 950's i5 is supposed to be ultra-power saving, translating into better battery life. Even Hexagon 680 DSP which controls some tasks for the CPU in Snapdragon 820, boasts of improved efficiency and faster process times. So, overall power consumption on both the chips should be reduced.
GPU: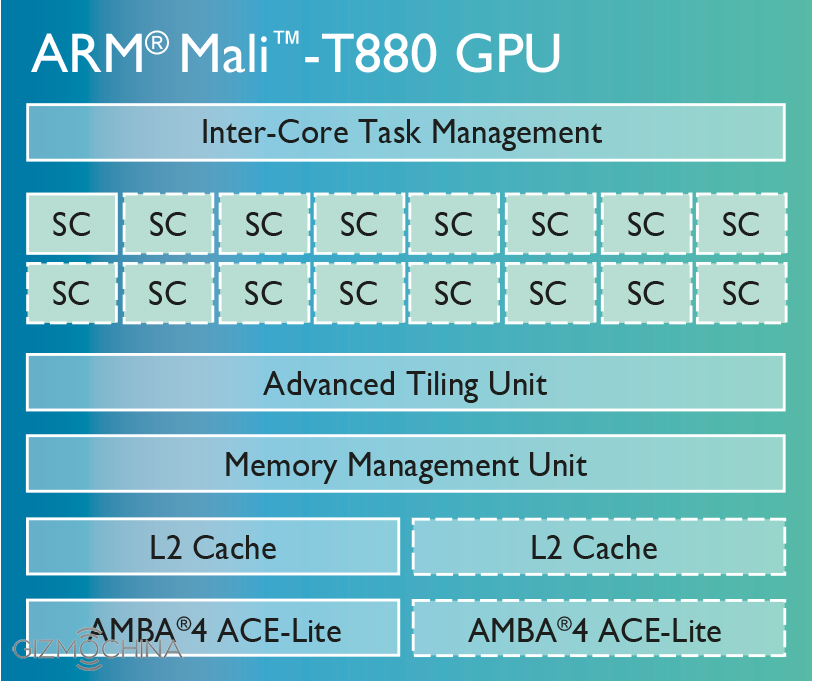 Coming to the next important part of the chip, i.e. GPU, both Kirin 950 and Exynos 8890 feature Mali-T880. On the other hand, the Snapdragon 820 comes with Adreno 530 on board. While the GPU is Mali-T880 on Huawei and Samsung chips, they differ in terms of the number of cores. Samsung's chip comes with Mali-T880 MP12 GPU which features 12 cores, on the other hand Kirin 950 comes with a four core Mali-T880 MP4. Kirin 950's four cores are clocked at 900MHz, higher than Samsung's. Still, with twelve cores at its disposal Samsung's 8890 will be able to render 3D and high-end graphic games smoother than Kirin 950.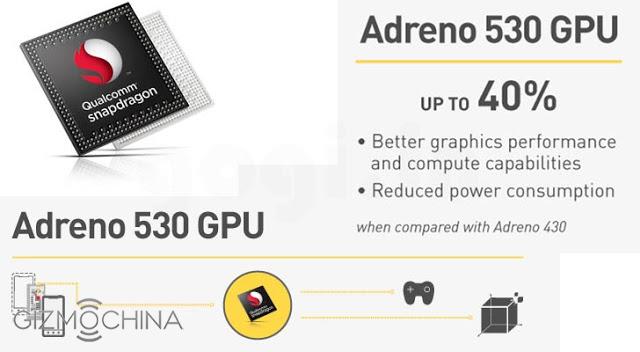 As for the Adreno 530, we are not quite sure how well it performs as compared to the Mali counterpart. Previously, Adreno had an edge over Mali GPUs but with Mali-T880 it could change. Unfortunately, we can't be sure of that at the moment. So, for now, in the GPU department, it looks like Kirin 950 with its quad-core GPU is lagging behind both Snapdragon 820 and Exynos 8890.
LTE CONNECTIVITY:
As for connectivity, the Kirin 950 features Cat. 6 LTE networks. This turned out to be surprising given that they could have used a better LTE chip. On the other hand, both Samsung and Qualcomm made the right move integrating high speed Cat. 12 / Cat. 13 LTE chip inside their processors with peak download speeds of up to 600Mbps.
In the end, we feel that the Exynos 8890 is better than the Kirin 950 in most areas. But both Snapdragon 820 and Kirin 950 are mighty contenders as well. So we will have to wait for their real life performance to actually judge which one turns out be the leader next year.
As for just talking about Kirin 950, we feel Huawei has come a long way as a chip maker and the latest release is just an example of their ability to develop and release fast and efficient chips on their own.
So, what do you think about these three chips? Do you think Samsung can retain its top position in the market (in terms of performance) with its new Exynos 8890?