Mediatek's Helio X20 MT6797 Spotted On GeekBench, Multi-Core Performance Out Of the World
Although Mediatek was one of the first chip makers to announce its latest chip for 2016, the company hasn't debuted it's Helio X20 MT6797 deca-core chip on a smartphone yet. We know that the chip will feature 10-cores, of which two are Cortex A72 for high-end performance, four Cortex A53 cores clocked at 2.0 GHz for performance and efficiency and the remaining four Cortex A53 cores clocked at 1.4GHz for low-end tasks.
In the past few weeks, we had the opportunity to see the benchmark scores of the rival chips like Snapdragon 820 and Huawei Kirin 950. But things have been relatively quite about the Helio X20, until now.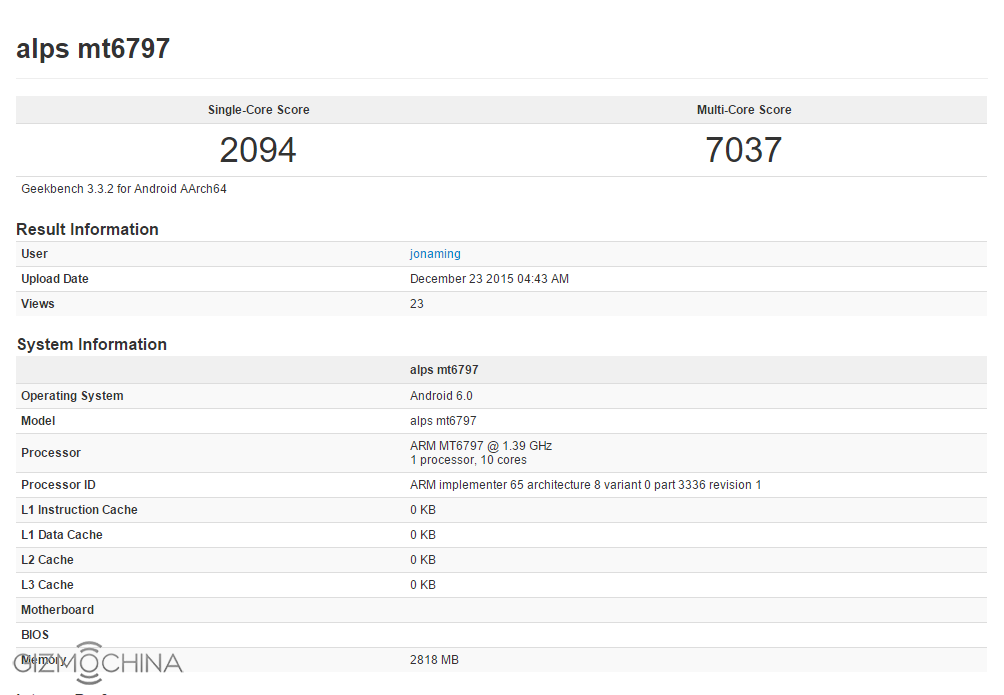 Earlier today, a device powered by the chip was spotted on the benchmarking website, Geekbench revealing the true power of its deca-core setup. We haven't seen the chip in action lately, hence, we were left to wonder about its capability.
According to the benchmarking website, the MT6797 chip reportedly scores over 7000 points on the multi-core test, which is one of the highest scores we have seen from a smartphone chipset. Looks like the deca-core setup really enhances the performance of the chip. In the single core test, however, things were quite normal, scoring about 2100 points. This is comparable and even a bit less than the scores posted by other chipsets.
Helio X20 vs Snapdragon 820 vs Kirin 950 vs Apple A9: Geekbench Scores 
Since we now have the geekbench scores for all the four chipsets, its time to compare them to see which one comes out on top.
In the multi-core test, there's really no comparison, with the Helio X20's amazing score of 7000 points. Here are the scores of the other three chips in the multi-core tests.
Kirin 950: 6245
Snapdragon 820 (developer unit):  5400
Apple A9: 4578
On the other hand, the Apple A9 comes on top, in the single core test, with a score of 2576. The following are the scores posted by other chips in descending order.
Snapdragon 820: 2320
Helio X20: 2103
Kirin 950: 1871
From today's benchmark visit, it looks like Helio X20 will be a powerful chip, at least on paper. However, these benchmarks only show us one aspect of the chipset and there are many other factors to consider before making conclusions. For example, we will have to see whether the chip overheats or whether its as effficients as rivals.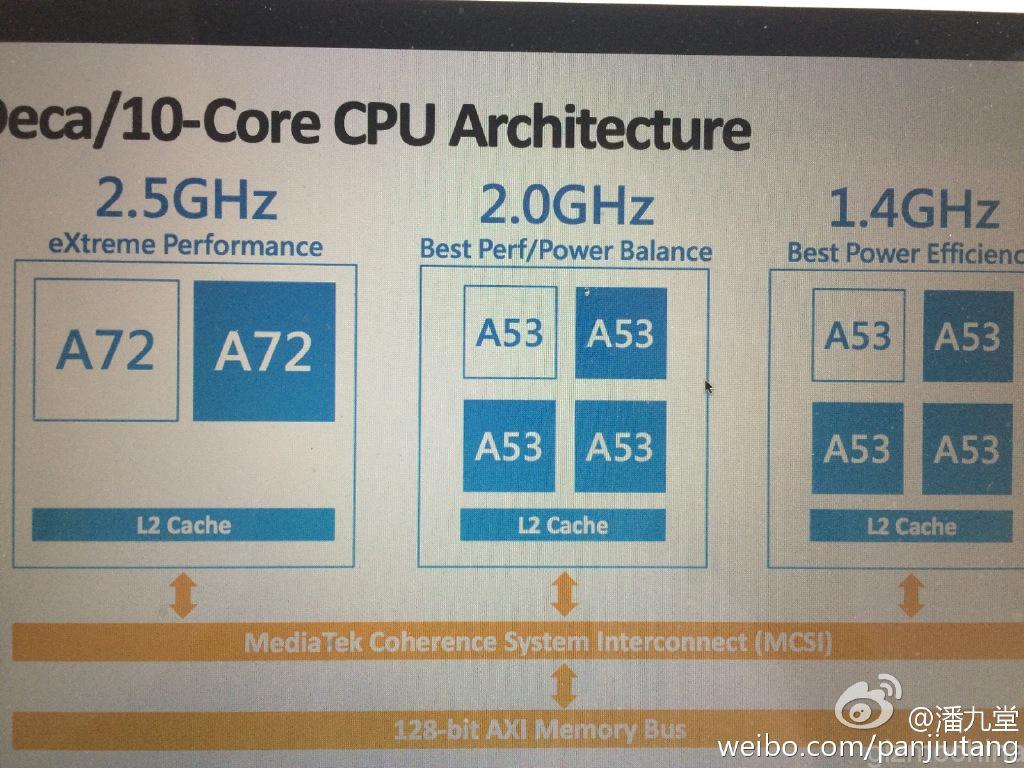 According to a company official, Helio X20 will enter mass production in the second quarter of 2016. We can expect leading Chinese manufacturers such as Xiaomi and Meizu to unveil a Helio X20 powered smartphone by that time.