Meizu MX6 Could Launch In May With Pressure Sensitive Display
Although Meizu constantly tries to compete with Xiaomi in terms of smartphone models, the company's phone lineup is quite limited as compared to the latter. Last year, we saw a few handsets from the company like the Meizu M2 Note, Pro 5 and the MX5 but as compared to other top Chinese companies, it was far less. This year too, we haven't seen a new launch from this Chinese phone maker, with the only announcement at MWC being the Pro 5 Ubuntu Edition in partnership with Canonical.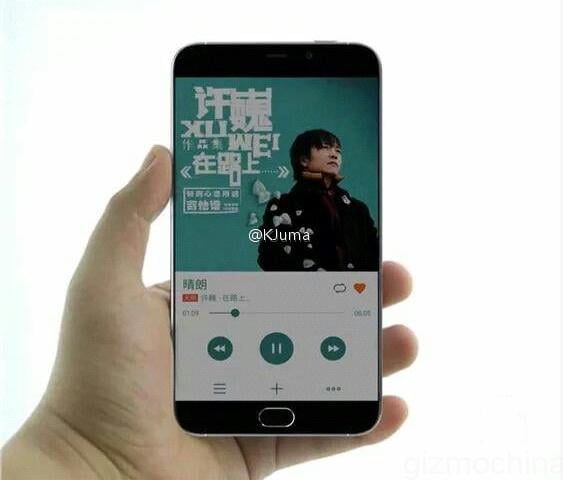 But there was a good reason for the company to not launch anything this early in the year. According to various leaks and information, Meizu was supposed to release its Helio X20 powered Pro 5 Mini handset sometime in the March – April period. However, due to the Taiwan earthquake that happened in early February and the supply chain loss incurred (particularly by the phone's display manufacturer), Meizu officially announced that it had to drop plans for the release of the Pro 5 Mini. This meant that the next powerful smartphone from the company was going to be none other than the rumored Meizu MX6.
Now, industry insider, Mocha RQ (translated) has revealed new information about the Meizu MX6. He says that the MX6 flagship should be launched earlier than usual this year, sometime around May. Further, he adds that the phone will most likely come with a pressure sensitive display. The company is reportedly taking some time for the phone's development because it decided to use a pressure sensitive display inside the new device.
Launching the phone a couple of months early (traditional launch period should be June-July) period actually makes sense now that the Pro 5 Mini is out of the picture. As for the pressure sensitive display, it's not a new feature and many Chinese manufacturers like ZTE, Huawei and Gionee have phones with this technology. However, we are yet to utilize the full potential of 3D touch as apps and features have to be developed more based on this tech.
As for the specs, the Meizu MX6 is expected to come with Helio X20, 3GB of RAM, 32GB of storage and a 1080p display. Like the MX5, expect the MX6 to be a low cost, affordable flagship.