Vernee Thor's Screen Compared With the iPhone 6S (Video)
Vernee is marketing its mid-range Thor smartphone pretty aggressively. The company will release the phone sometime in April, which is just a few weeks away. Today, it released a new video comparing the $129.99 Vernee Thor with the iPhone 6S, claiming that its phone delivers a stellar display performance.
In this regard, Vernee released an on-screen comparison of the devices, as well as an off-screen comparison to show the performance of its upcoming handset.
You can check out the video below for the on-screen comparison between the Thor and the iPhone 6S. In the video, the phone does pretty well, coming with higher color saturation and warmer tones. The video tests different colors, dark and light shades, viewing angles and a number of other parameters.
Coming to the off-screen test, Vernee Thor is pitted against the iPhone 6S and the Moto X flagships. The company seems to have performed a thorough off screen analysis of the three phones, showing that the Vernee Thor does a good job in the comparison.
Here's the official comparison released by the company:
Off-screen Comparison: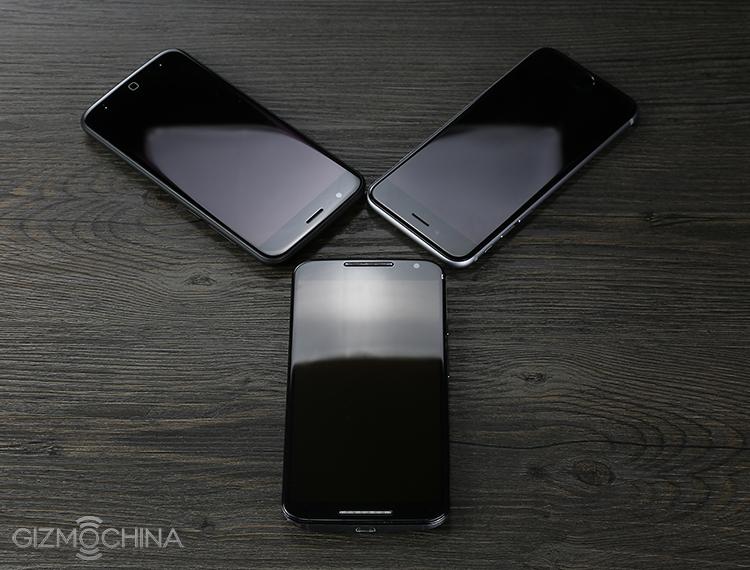 Scenario 1:
Crosswise comparison in highlight environment:
With screen reflection totally avoided, we let the 3 devices display the unobservable off-screen integration.
We can see from the close shot that iPhone 6s has the best off-screen integration, Vernee Thor comes second, and the Moto X the last.
Scenario 2:
360°light environment, symmetrical contrast with equal light projecting on each device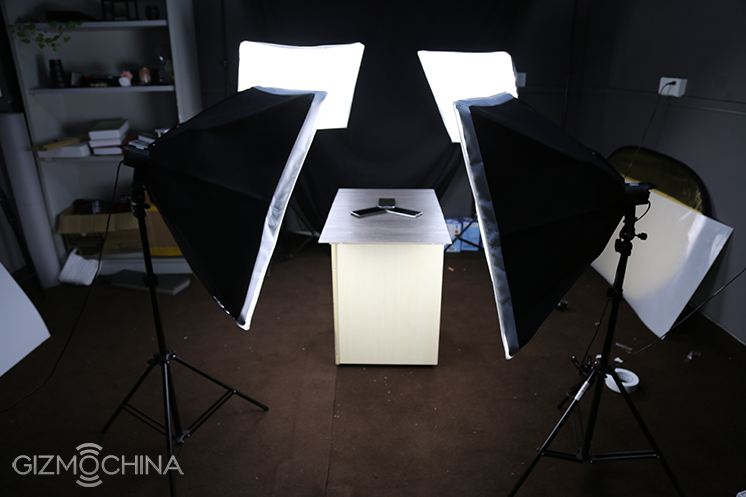 From top to bottom: Moto X, Vernee Thor, iPhone 6S
In this scenario, Vernee Thor and iPhone 6s have almost the same off-screen integration, and Moto X lags much behind.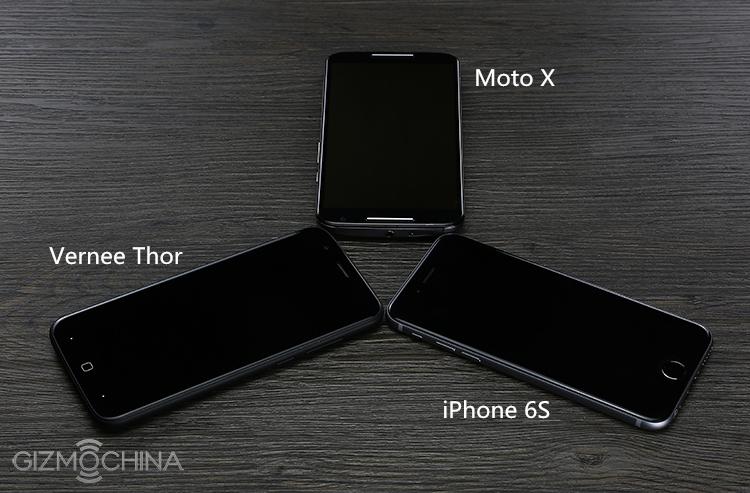 Scenario 3:
With light projection on the top of the three 2.5D screens, iPhone 6s and Vernee Thor both win also in terms of viewing effects.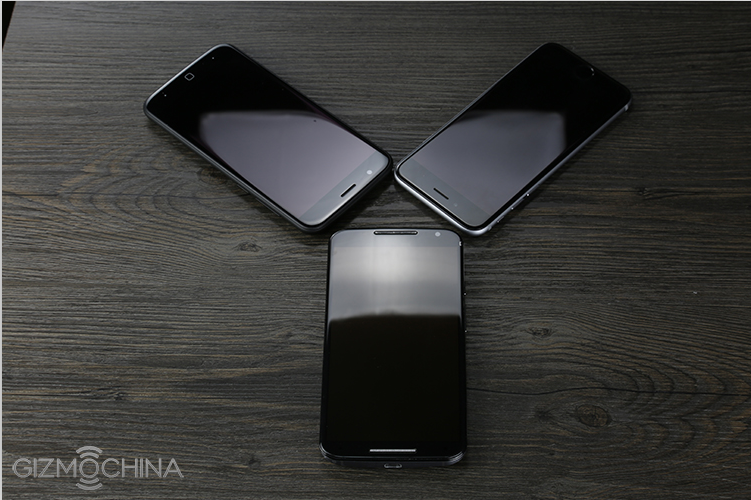 From top to bottom: Vernee Thor, iPhone 6S, Moto X
Scenario 4:
Single-side highlights projecting equally on the three devices, and the result is obvious.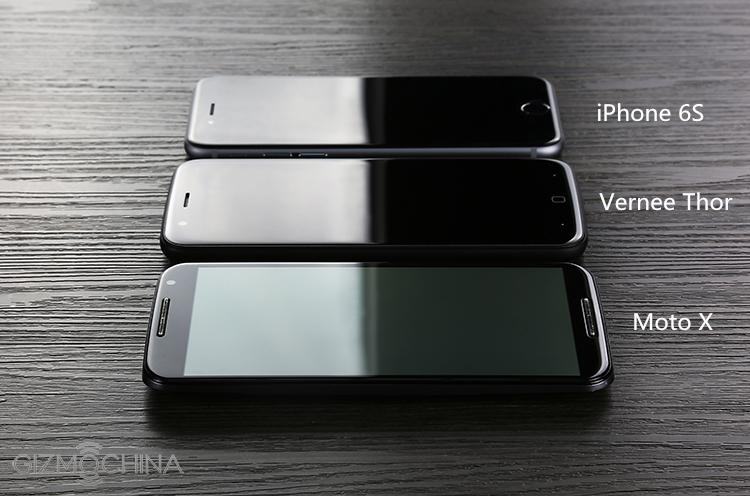 From top to bottom: iPhone 6S , Vernee Thor, Moto X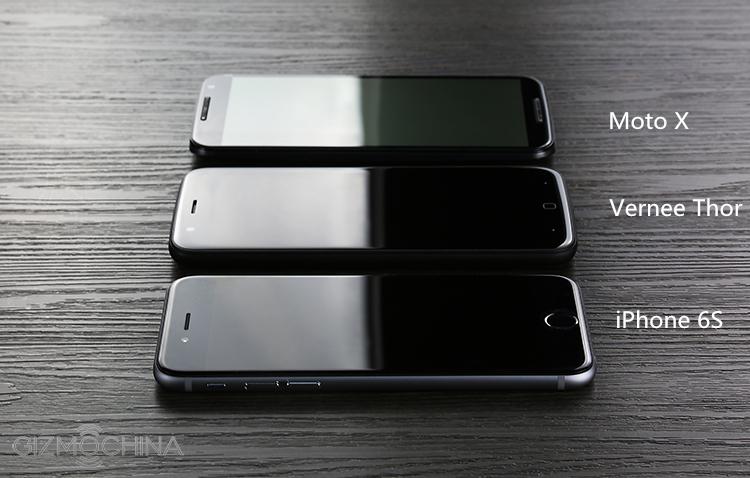 From top to bottom:Moto X, Vernee Thor, iPhone 6S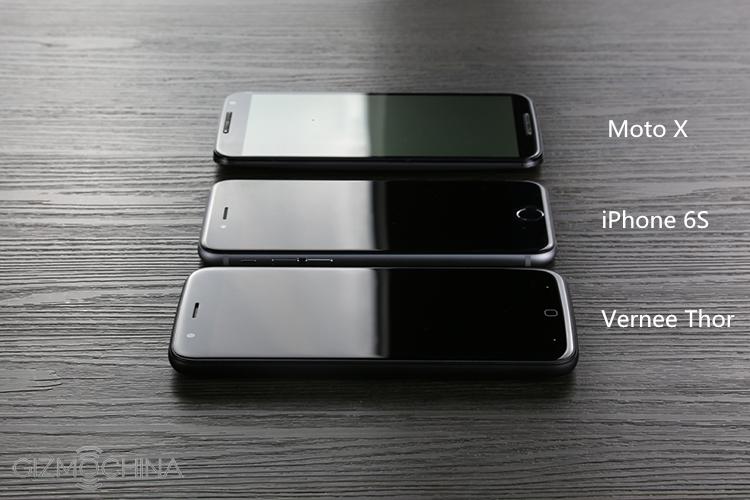 From top to bottom:Moto X, iPhone 6S, Vernee Thor
So, what do you think about the Vernee Thor? It costs $129.99 and comes with the following specs:
MT6753 8-core LTE chipset
5.0 inch on-cell HD arc display
3GB RAM
16GB ROM
5.0mp front camera
13.0mp rear camera
2800mAh with 5V2A quick charge
Buy Links: