Xiaomi Curved Screen Smartphone Details Leaked, Launching Spring 2017?
Lei Jun seems to have confirmed the development of a curved screen smartphone from the company earlier today. While this was a big news, he failed to give out further details about the device. But that didn't stop a Weibo user from revealing the possible specs of the device.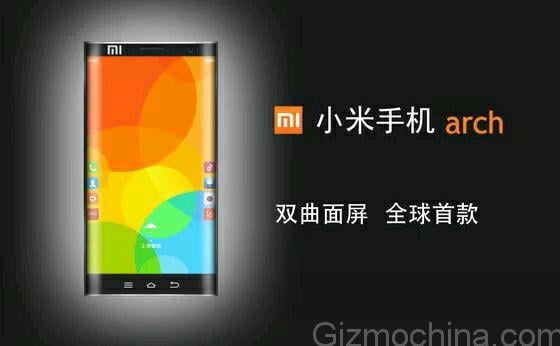 When it comes to curved screen smartphones, Samsung is clearly the leader, having two major flagships in the market, namely the Galaxy S7 Edge and the Galaxy S6 Edge. But according to this new rumour, Xiaomi is reportedly going to use LG's Curved Display panel on its curved screen smartphone. While the resolution of the device was not revealed, it is said the phone will feature a 5.7-inch OLED panel.
What's more, the phone is said to come with a metal body, something that all major smartphones seem to feature these days. There will be a Snapdragon 823 chipset inside along with 6GB of RAM, and dual 12MP (or 13MP) rear cameras. As for the release date, don't expect the phone to be launched anytime soon. It is said that LG's Curved display panel is not yet available on a large scale, at least, in the short term. So, one can expect the phone to be released sometime in the Spring of 2017.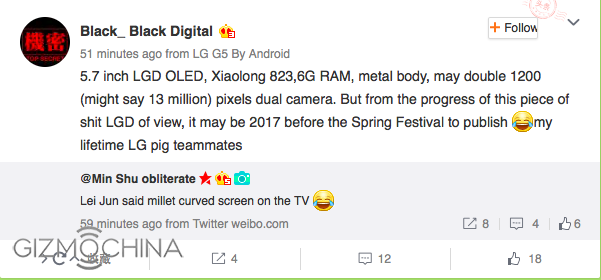 Well, these are just rumours for now, but there's no doubt that curved display smartphones are going to be in plenty in the coming months. Vivo has already taken the plunge and released a dual edge curved display phone and according to earlier reports, a lot of Chinese phone makers are developing their own curved phones this year. This includes Huawei (said to be using Samsung's panel) as well as Meizu (the curved phone was already leaked before).
There's still plenty of time for the phone's launch, so we can expect more details in the coming months.