ASUS ZenFone 3, ZenFone 3 Deluxe & ZenFone 3 Ultra To Go On Sale From July
ASUS updated the popular ZenFone lineup back at Computex last month. There were three models in the new lineup, namely the ZenFone 3, ZenFone 3 Deluxe and ZenFone 3 Ultra, all targeted at different categories of users. Although these three models were announced back then, the company failed to give out a release schedule for these devices. But now, after a month, it looks like we may have a date, thanks to a Taiwanese retailer.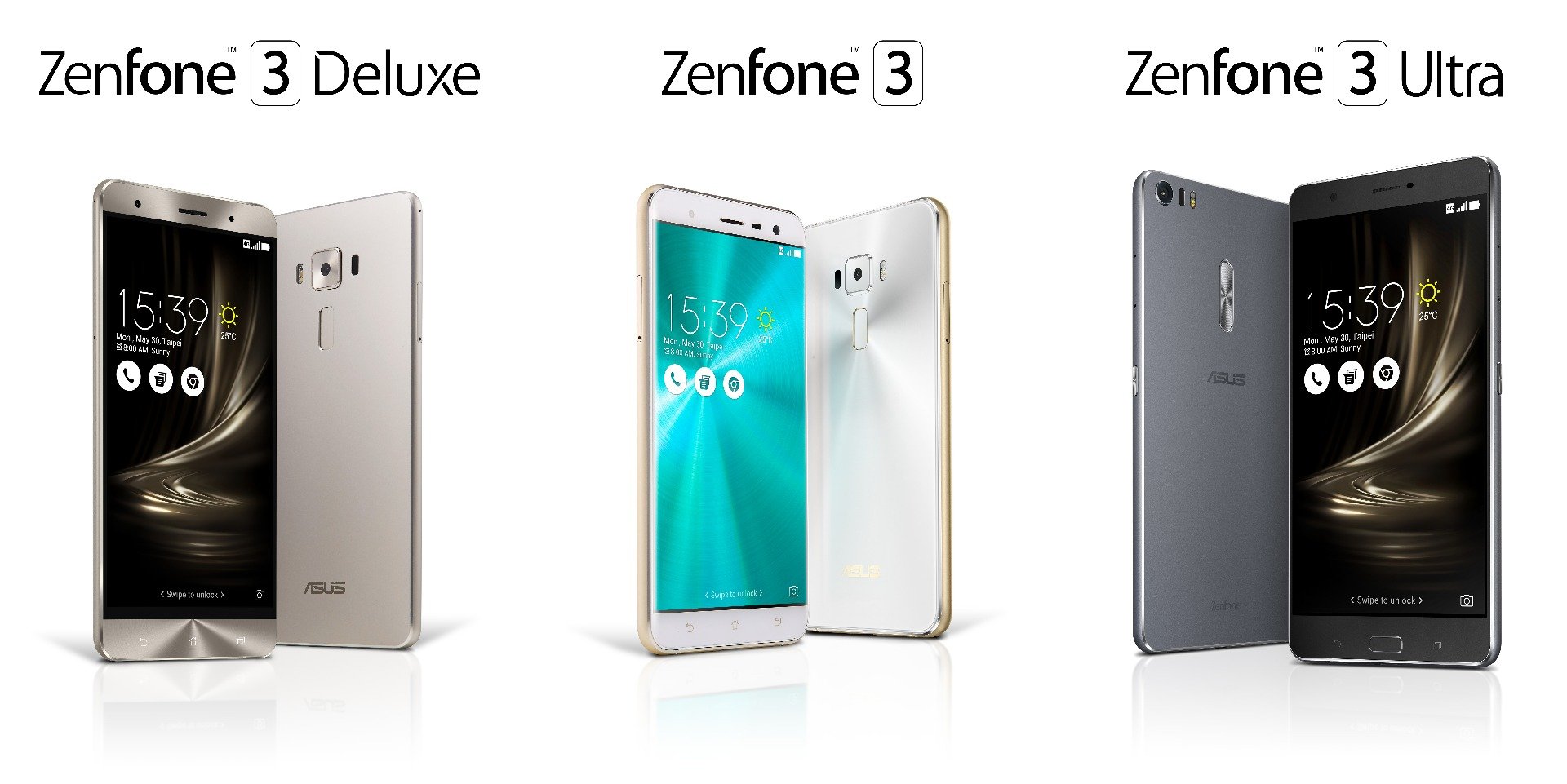 ePrice website has just revealed that the above three ZenFone models from ASUS will go on sale from July 12 in Taiwan. Unfortunately, we still don't have an international release date, but we can be sure that the global release should be a few weeks after this date.
ASUS has already revealed the prices for these three handsets. The ZenFone 3 starts at $249, while the ZenFone 3 Deluxe and ZenFone 3 Ultra are much costlier, priced at $499 and $479 respectively. Metal lovers are definitely going to love the design on the three handsets as they are super slim and come with a solid metal body. The ZenFone 3 and the Deluxe models feature fingerprint sensor at the back while the Zenfone 3 Ultra comes with a sensor right up front, mainly because of its monstrous size.
RELATED: ASUS ZenFone 3 Deluxe may have a Snapdragon 821 variant.
To recap, the ZenFone 3 comes with Snapdragon 625 chip inside with 3GB / 4GB RAM and 32GB / 64GB storage options. The phone features a 5.5-inch 1080p display. On the other hand, the ZenFone 3 Ultra comes with a large 6.8-inch FHD display with Snapdragon 625 inside and 4GB + 64GB memory combination. Finally, the ZenFone 3 Deluxe comes with a 5.7-inch FHD display with Snapdragon 820 chip and 6GB + 64GB memory. You can read all about these three smartphones from our launch coverage here.
(source)