Sellers in China Offering 6GB RAM Upgrade to the Xiaomi Mi5
Since the release of the first 6GB RAM smartphone in the world, we have seen so many new flagships coming with such high memory inside. We have the Vivo XPlay 5 Elite, ZUK Z2 Pro, Le Max 2 and even the OnePlus 3 with 6GB RAM inside. But Xiaomi doesn't have a 6GB RAM phone in the market right now, and the most powerful option from the company is the Xiaomi Mi5 which comes with the Snapdragon 820 and 4GB of RAM. But what if I told you, you could replace the 3GB /4GB RAM module inside the Mi5 with a 6GB RAM Samsung 1866MHz LPDDR4 dual channel memory, essentially converting the Mi5 into a beast? Well, at least someone in China managed to accomplish this upgrade!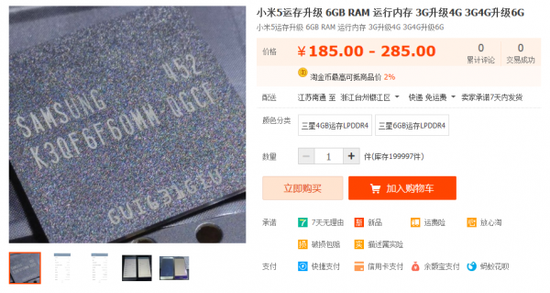 It looks like sellers in China are currently offering to upgrade the memory inside the Xiaomi Mi5 to 6GB for just 285 Yuan (~$43). Further, to show that upgrading the RAM works well on the new device, they even have released a few images (added below) wherein the phone detects 6GB RAM inside. And if you are worried about whether it will work in the long run, these guys are even offering 180 days chip warranty.
RELATED: Xiaomi Mi5S to feature advanced pressure sensitive display
Of course, we would always caution you from doing such a thing, as it will void your warranty. Plus, we can't be entirely sure whether such an upgrade works perfectly fine. So, we better wait for reviews of the phone after the upgrade.
But what do you think? Will you take the risk of upgrading the RAM inside the Mi5 to 6GB under $50?