Xiaomi hints the Redmi Pro Features Dual Cameras & Deca-Core Processor
by Jitendra Soni Jul 20, 2016 1:13 am1
We've just got official confirmations about Redmi Pro, one of the devices that will be launched on 27th July 2016. Earlier in the day, Xiaomi confirmed that the Redmi Pro will indeed have an OLED display. Although there are hundreds of other devices with OLED screen in the market, for Xiaomi, it is going to be their first device featuring an OLED screen.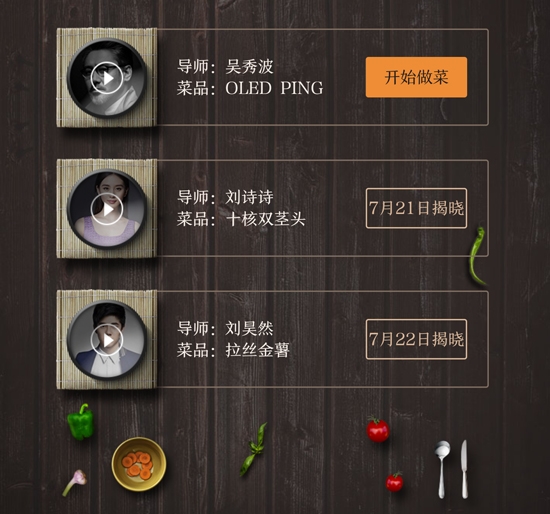 Xiaomi, today, released new official teasers and in one of the teasers, celebrity Chef Liu Shi Shi is shown cooking an "OLED PING". Other teasers reveals that Liu Shi shi is going to make "ten nuclear double stem head", and "Mentor" Liu Hao is going to make "brushed gold potato" (literal translations from Chinese).
RELATED: Xiaomi Redmi Pro Confirmed! Coming on July 27
With these two dishes, which will be revealed in detail in the next two days, Xiaomi could be trying to say that the Redmi Pro comes with a Deca-core processor (Helio X25) and dual cameras. Well, that's exactly what we will take from the teaser as these features have been revealed before.
What we already know is that Redmi Pro will come with a 5.5-inch 1080p display, 4GB RAM, up to 128GB native storage, would support dual SIM dual standby full CNC and MIUI 8 based on Android 6.0. In terms of pricing, your guess is as good as ours ! But earlier reports have said that it could be higher than other Redmi models.