Again, Xiaomi to Double Mi Band 2's Production to meet Huge demand
Its been three months since  Xiaomi released the Mi Band 2 yet the wearable device is still very difficult to come by. The Mi Band is officially sold for 149 yuan ($23) but due to scarcity the device sells for as high as 200 yuan ($30) in some online retail shops and even higher than that.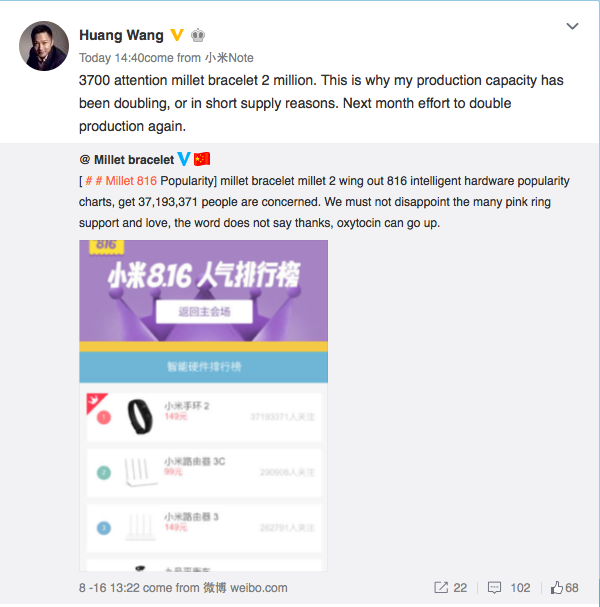 Huami, the company that produces the Mi Band had hinted at plans to double production of the Mi Band 2 two months back. Even at that, Huami's CEO Huang Wang as well as Xiaomi's Lei Jun expressed concerns that the increase in production still wont be enough to meet the high demand.
Read More: Xiaomi Mi Band 2 Review – The Best Cheap Fitness Tracker Yet
True to their prediction, the Mi Band 2's production is still not meeting the demand for the intelligent wrist band despite increased production. The Mi Band 2 still tops the popularity chart of Xiaomi's most wanted gadgets with well over 37 million persons still interested in having the wearable device.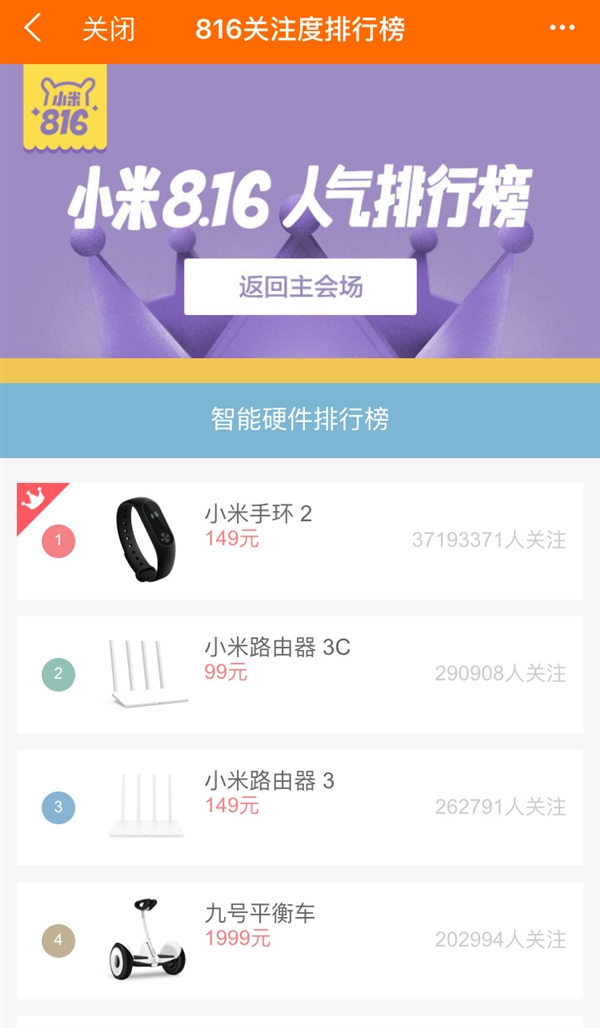 There is good news though. Reacting on Weibo to the chart-topping performance of the popular Mi Band 2, Huami's CEO, Huang Wang has stated that the company will double production of the Mi Band 2 again by next month. Wang admitted they had indeed doubled production as stated but due to the large volume of demand, it obviously was not enough.