YI M1 Mirrorless Digital Camera Review
You may better know the XiaoYI for great yet affordable action cameras as we have reviewed them before. This time around we are taking a look at YI M1 mirrorless camera which costs below $400 but it brings a lot of premium features. Learn more in the full review.
Visit the official YI M1 Mirrorless Digital Camera product page
YI M1 Mirrorless Camera: VIDEO REVIEW
YI M1 Mirrorless Camera Review: UNBOXING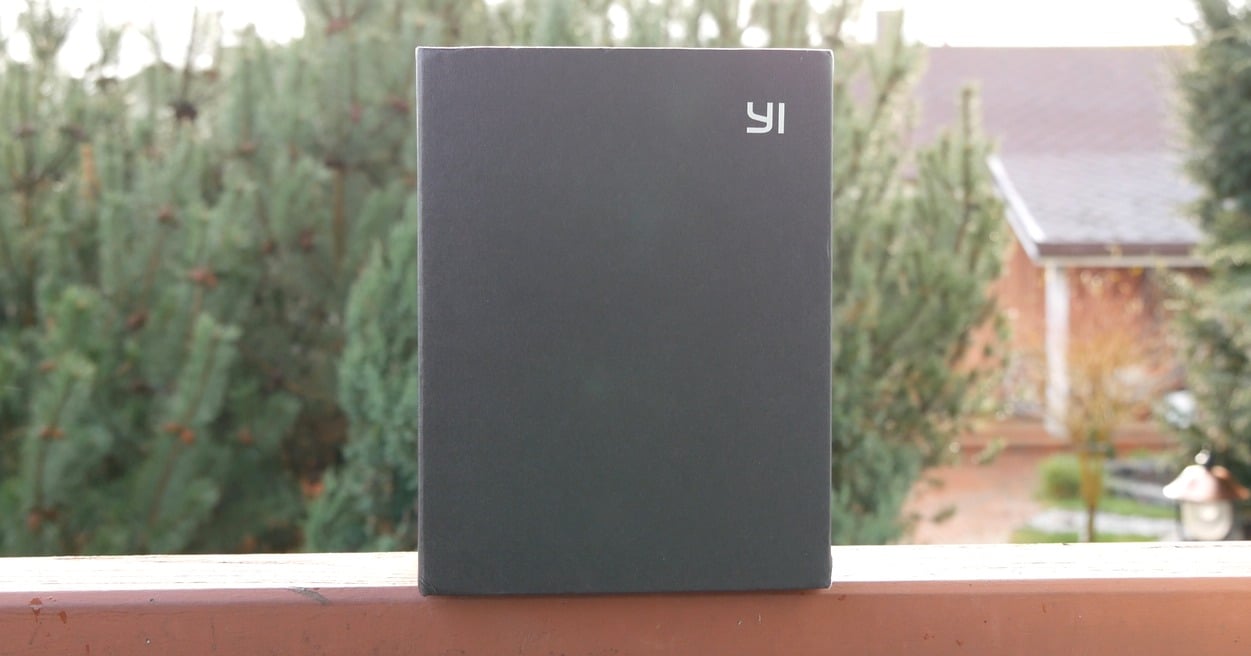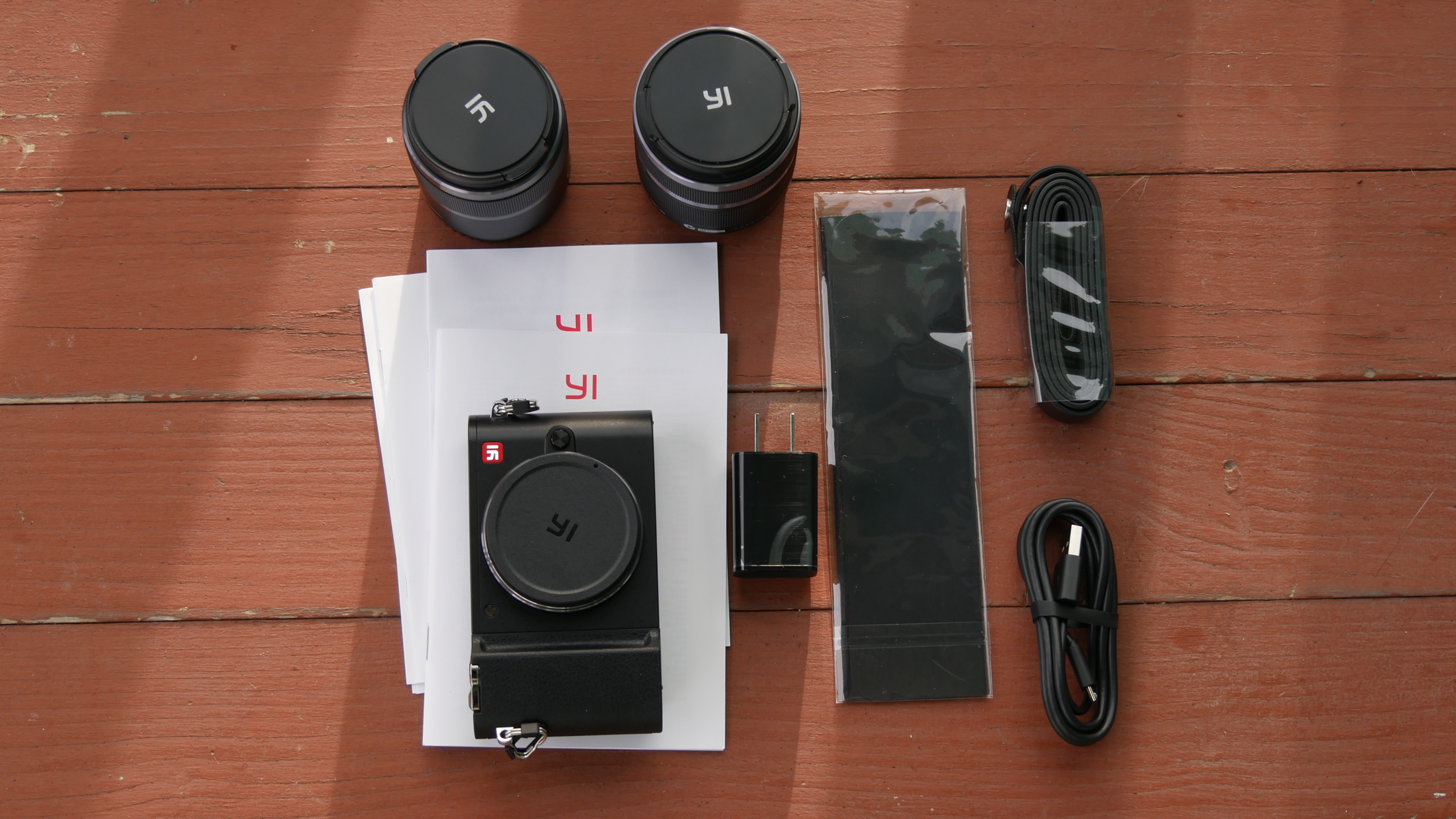 The camera comes in quite a premium box where all the items are packed neatly. My review unit came with two lenses and this kit is more expensive as it costs over $500.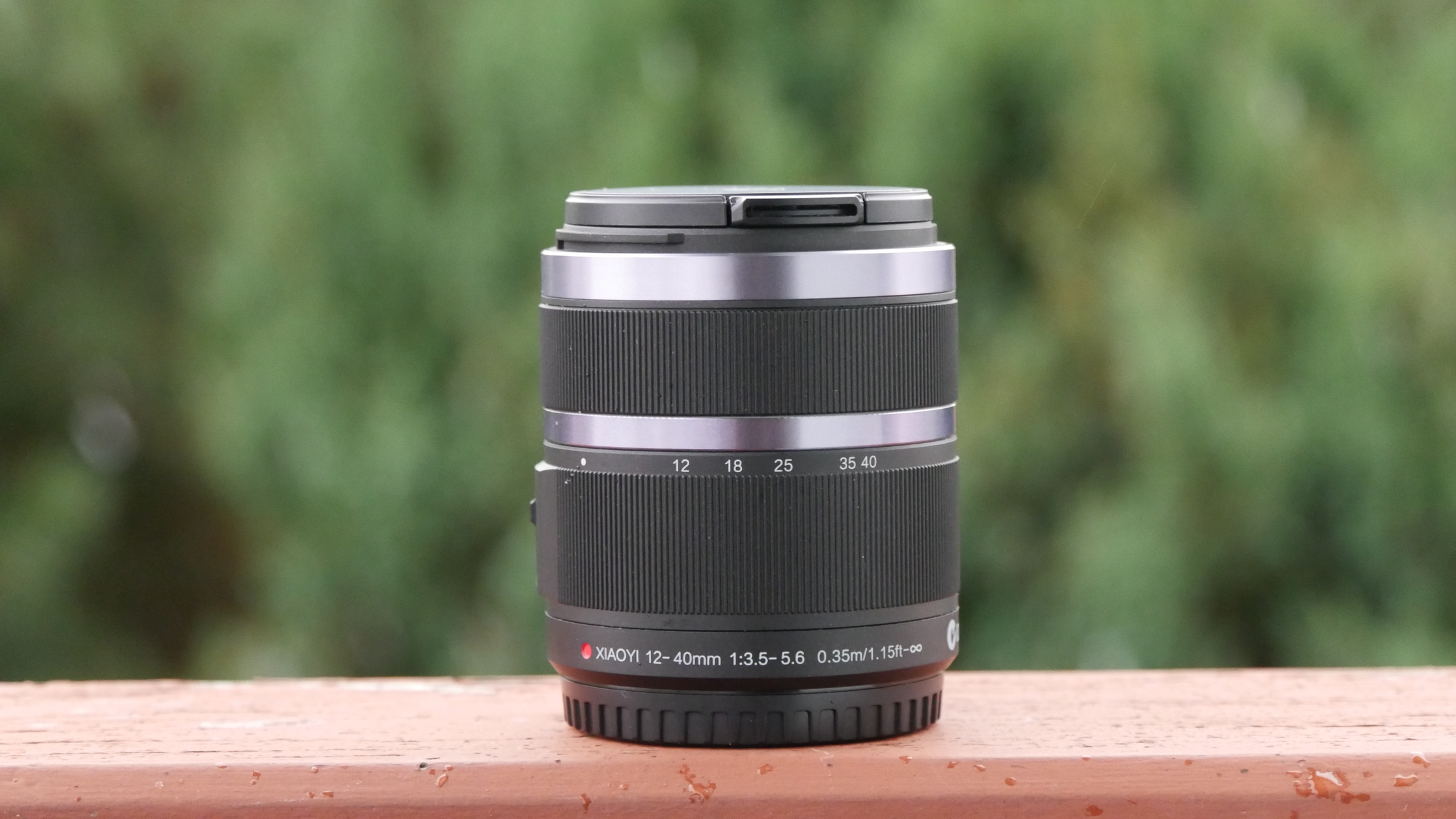 Speaking of the lenses, the first one 12-40mm zoom lens with variable f/3.5-5.6 aperture.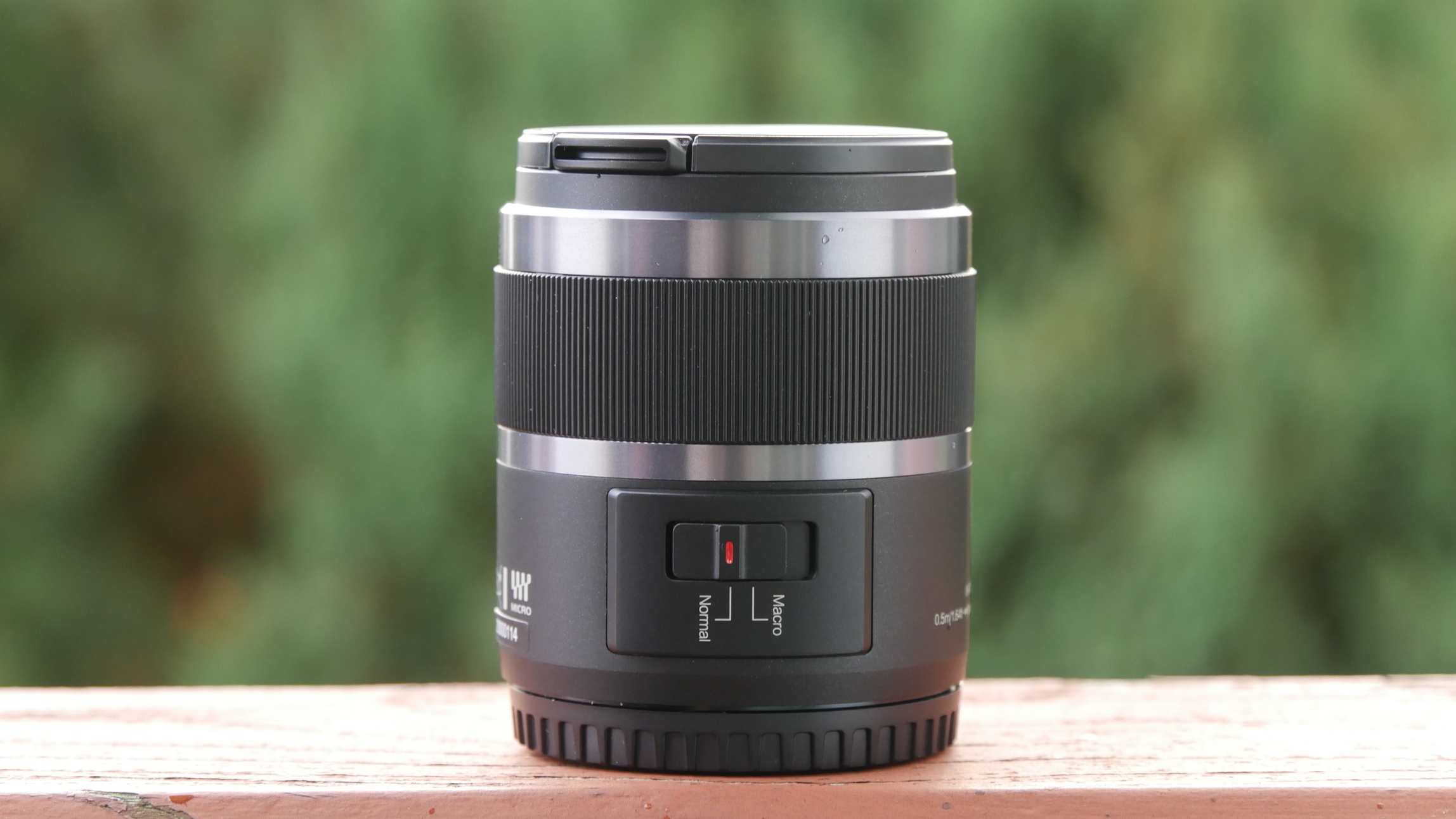 The second one I have is the 42.5mm prime lens with a bright f/1.8 aperture for that great shallow depth of field and better low-light performance. Also, you can switch to the macro mode for sharper close-up images. Both lenses are made of quality plastic and metal, and they do not feel cheap at all.
We also have some instruction manuals and warranty cards, USB cable and charging brick, lens cleaning cloth and last but not least a  high-quality leather strap.
YI M1 Mirrorless Camera Review: DESIGN and FEATURES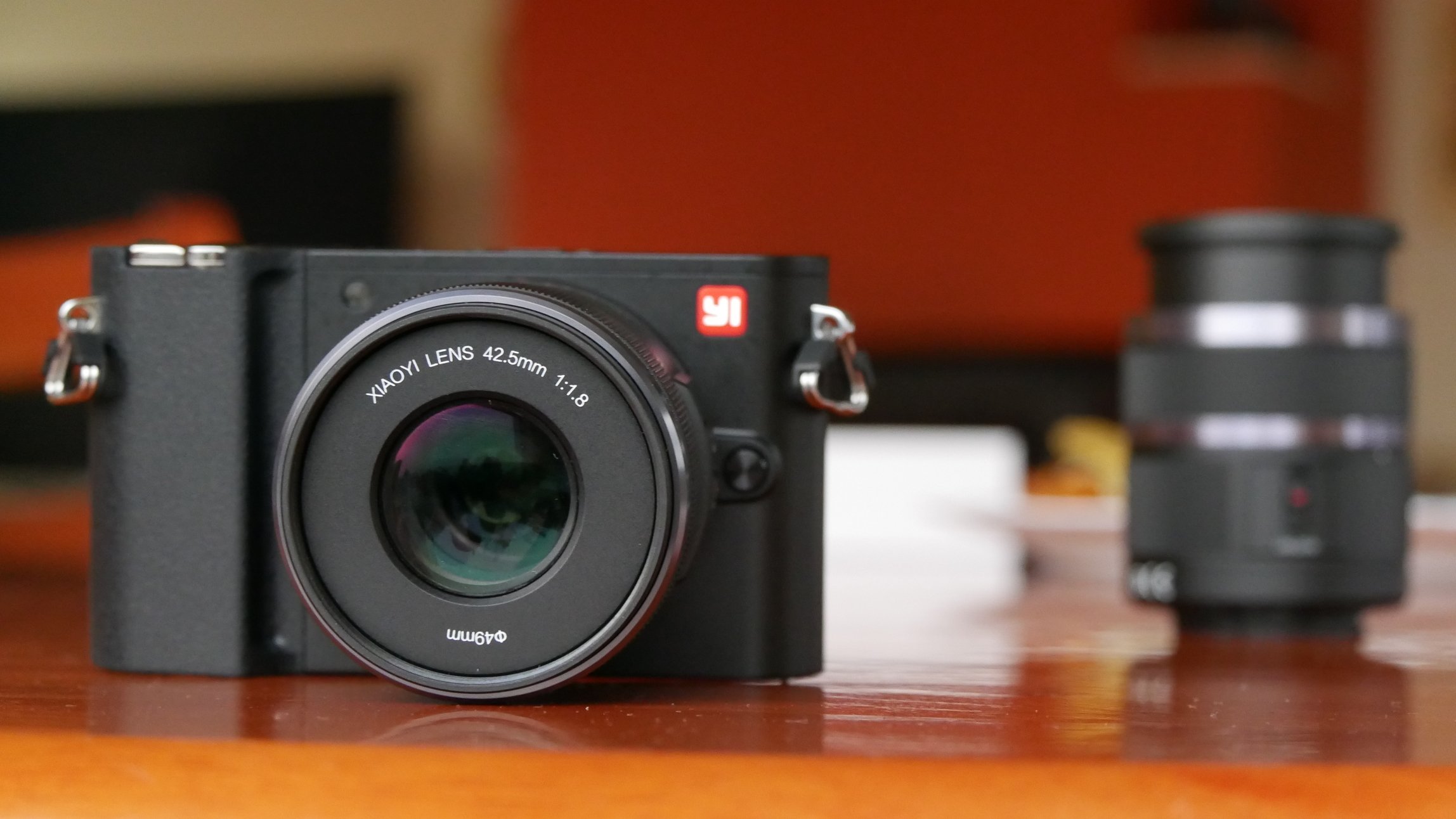 Once I fist took the camera out of the box, my initial impressions were that the camera was so compact.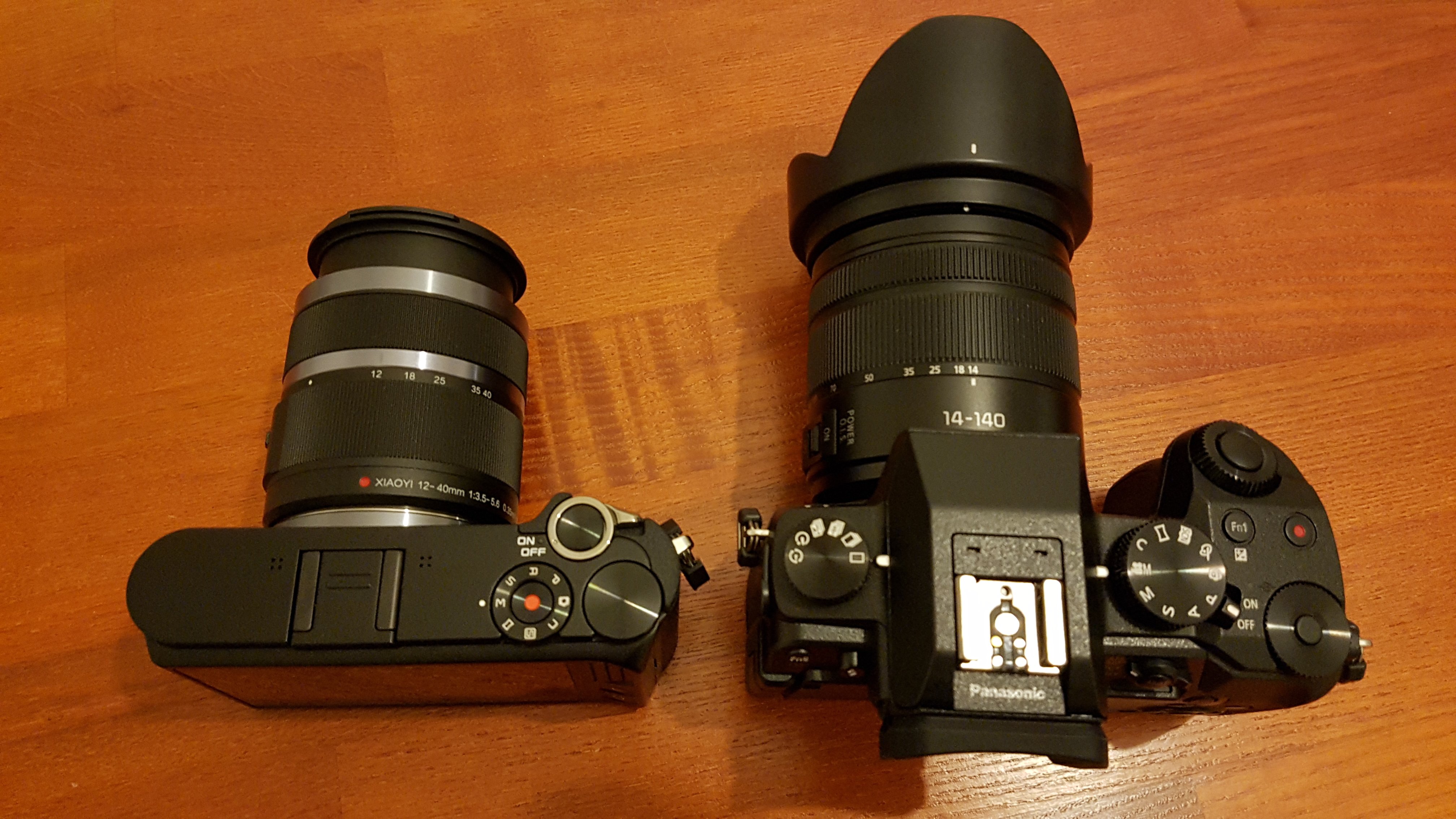 Honestly, it is much more compact and lightweight than the Sony A6300 or Panasonic G7 cameras I work with.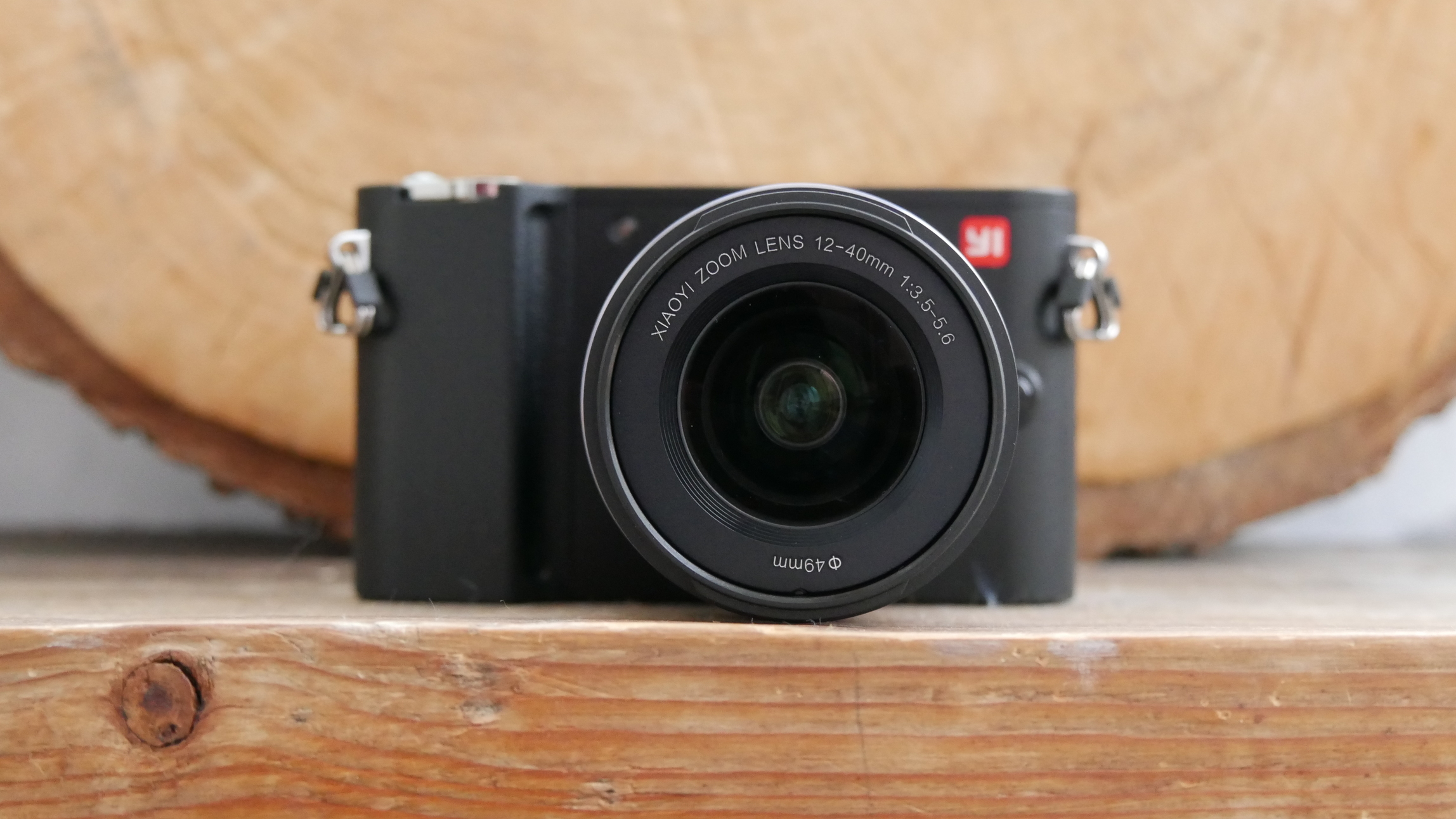 Although the camera does not sport an alloy body, it is very well-made and sturdy.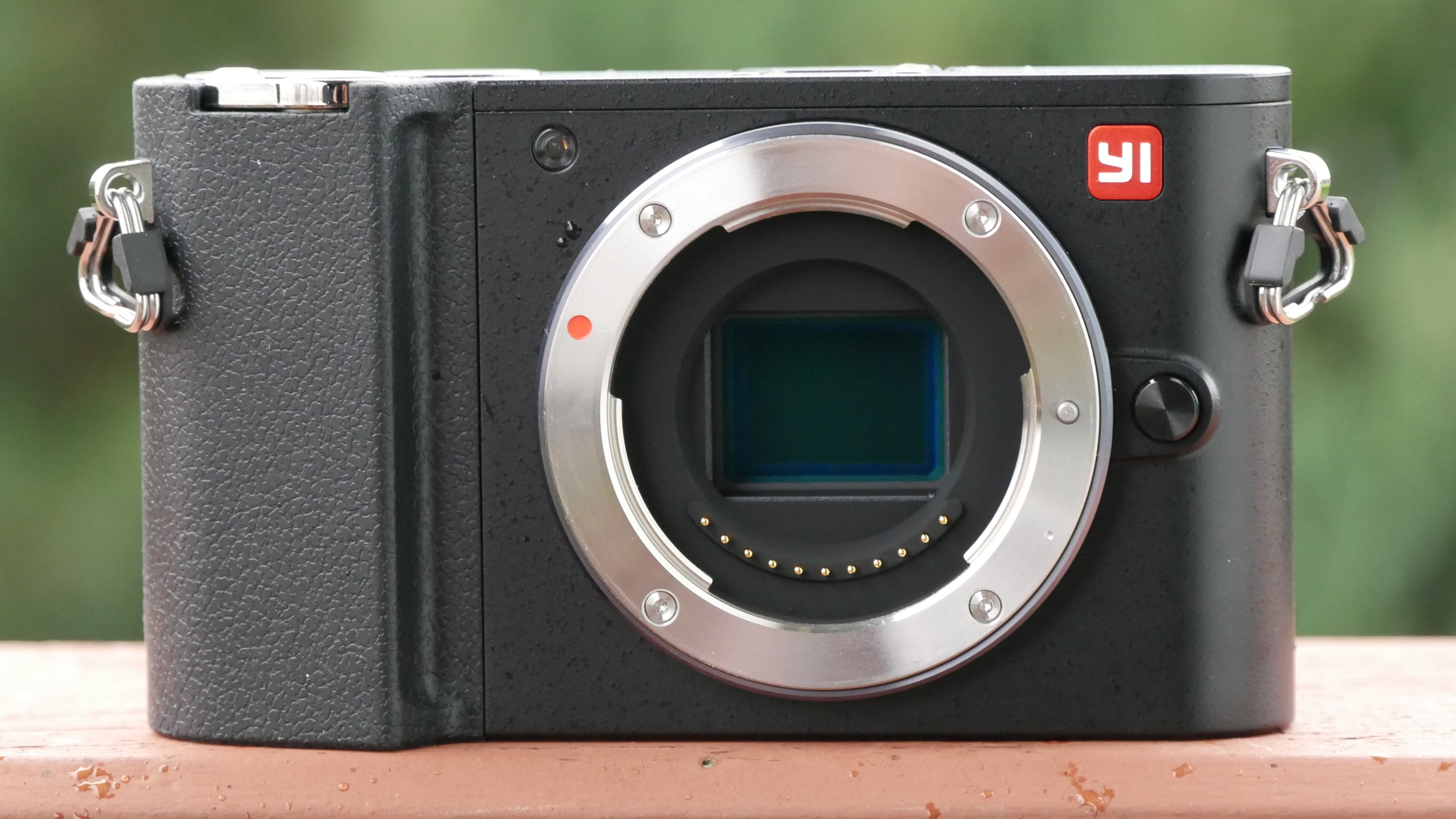 One of the key selling points is a premium 20MP Sony IMX269 Micro Four Thirds sensor, which is usually used in a lot more expensive cameras. The sensor has 81 focusing points but, unfortunately, it has only the contrast detection auto-focus while more expensive cameras use hybrid-focusing technologies. Another bad thing is that there is no OIS neither in the camera body nor in the supplied lenses. A great thing is that there is a huge variety of lenses and my 14-140mm Panasonic lens that has the built-in OIS work just fine.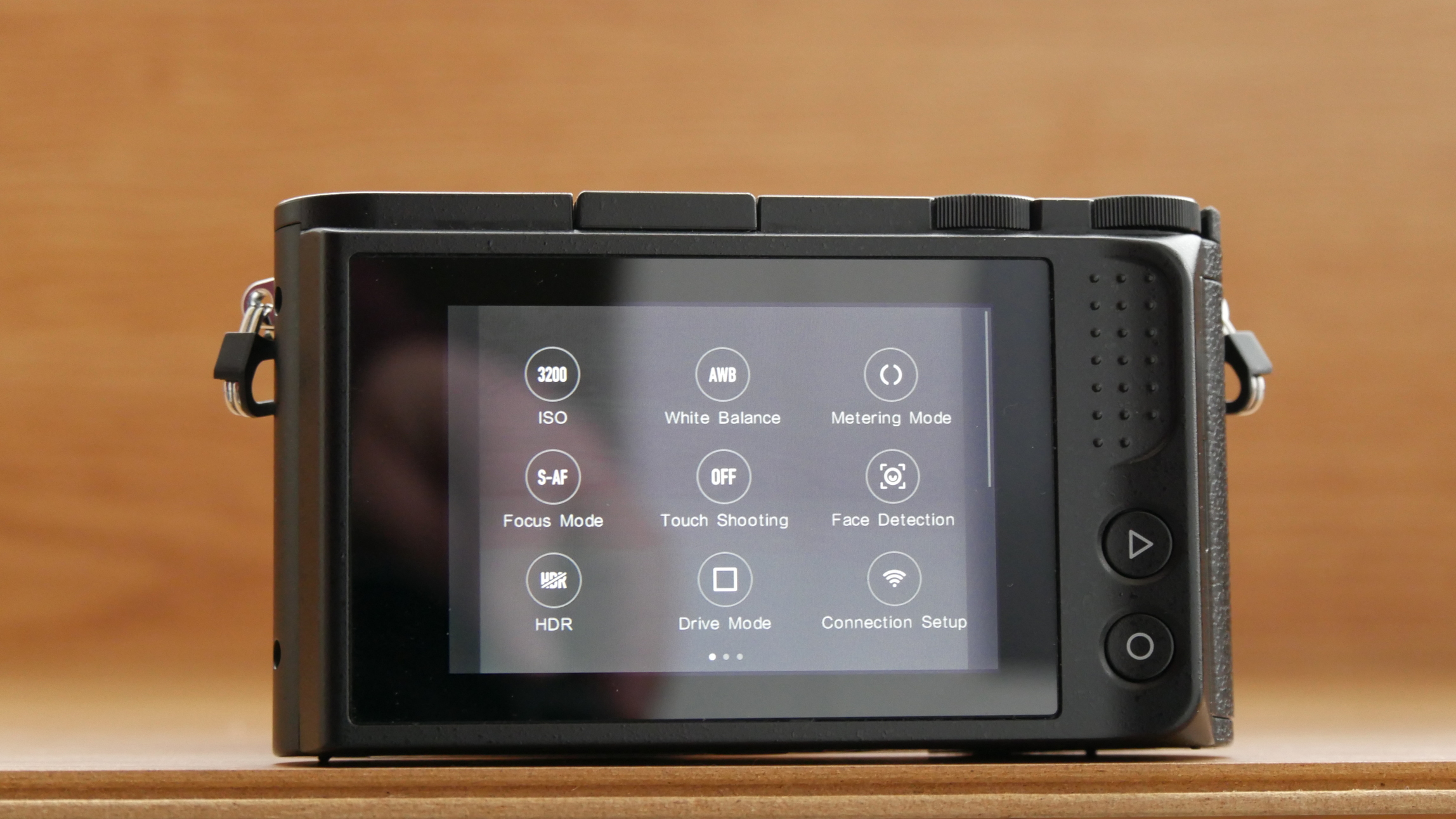 Also, the M1 camera does not have so many buttons as traditional micro four thirds cameras as most of the settings can be adjusted using a touchscreen.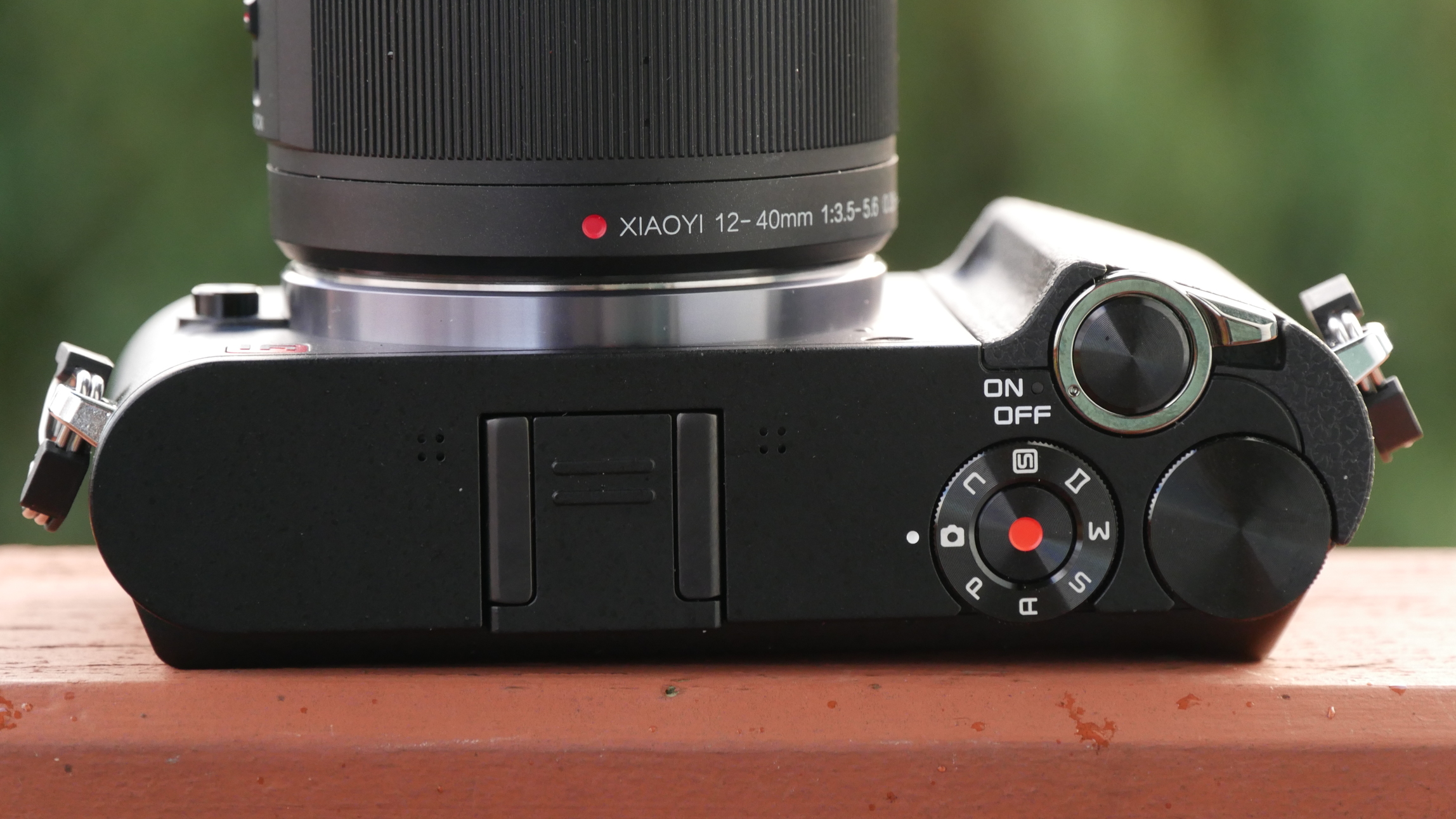 Still, we have two dials that allow you to switch from one mode to another and tweak some settings. We have the traditional modes like Auto, aperture or shutter priority, panorama or manual mode. One of the more interesting is the "Super Professional" mode, which offers quite a few templates that help you take  some professional-looking portrait pictures.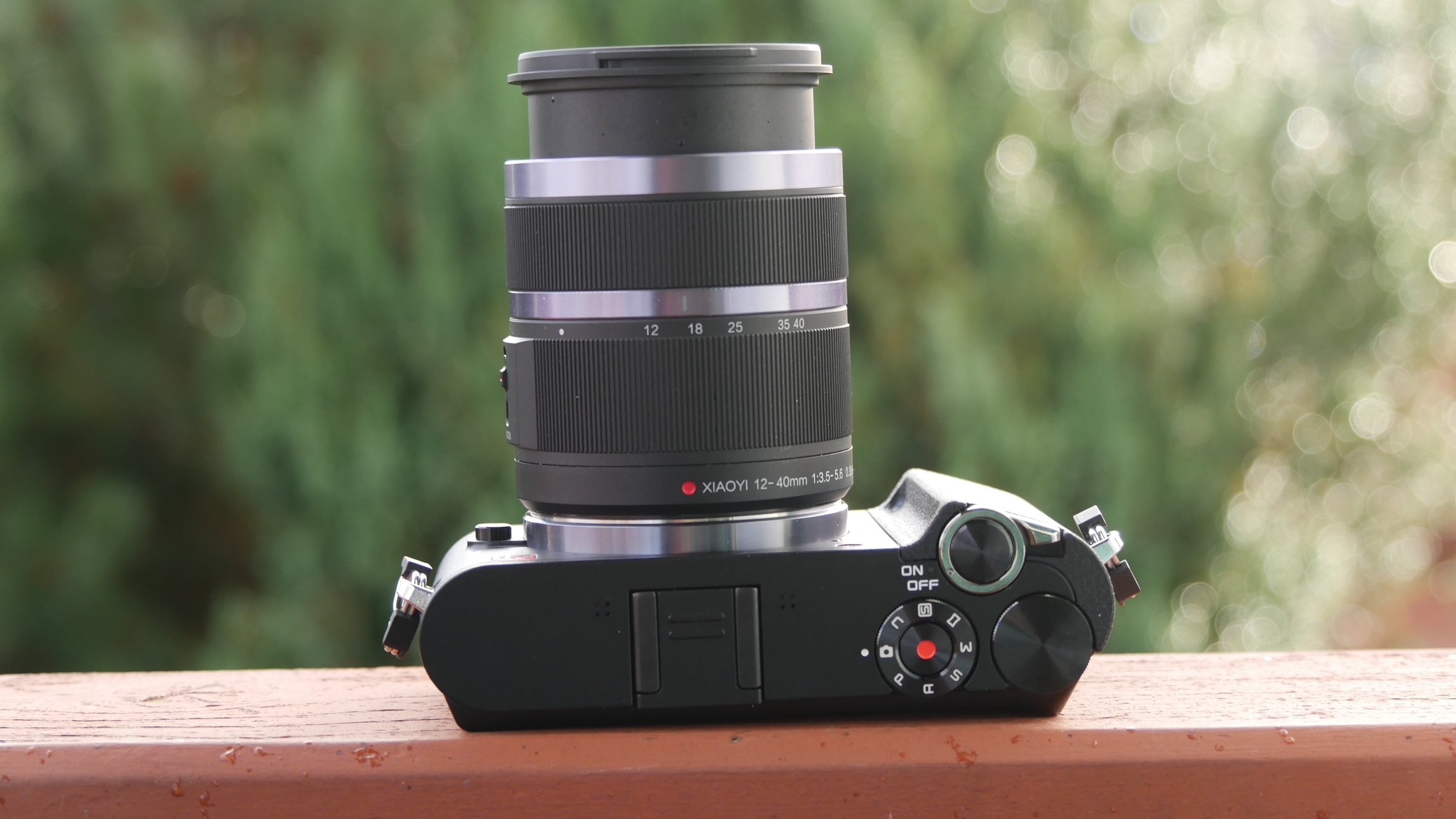 We also have a power button, two-stage shutter key, two mics and the hot-shoe mount on the top.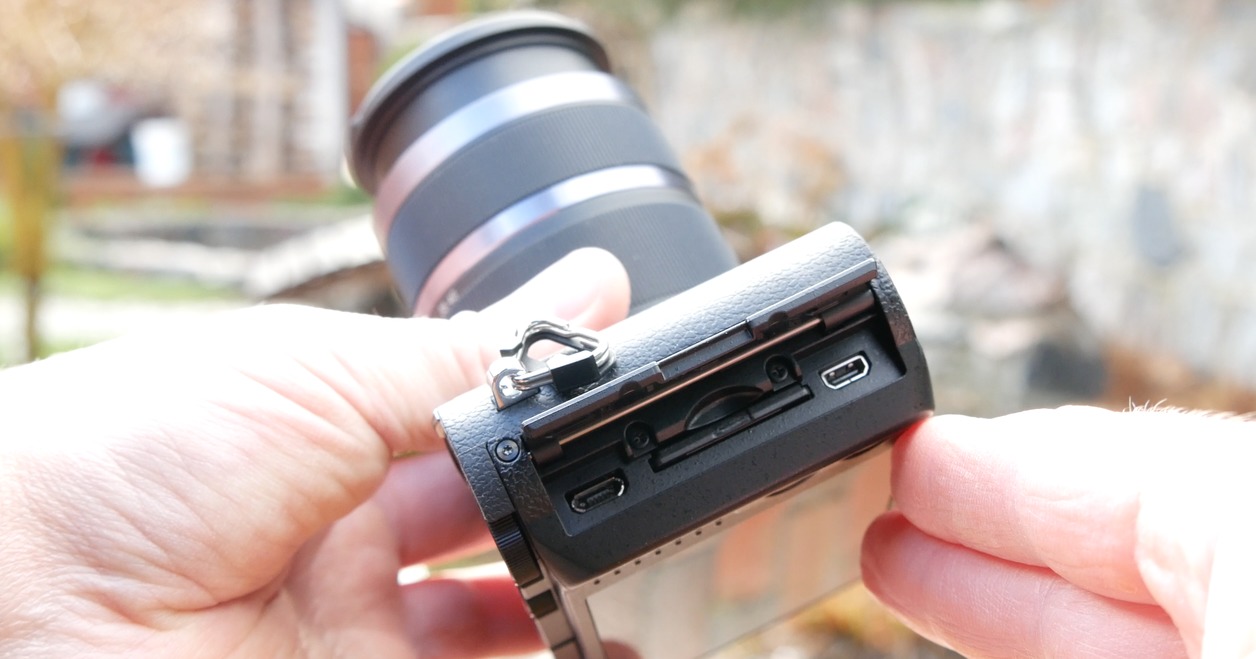 As for connectivity, there is a micro USB port for charging, micro HDMI port and the SD card slot (up to 512GB). Also, the camera has Bluetooth and Wifi but more on those features later. Unfortunately, there is neither mic input nor the headset jack for audio monitoring.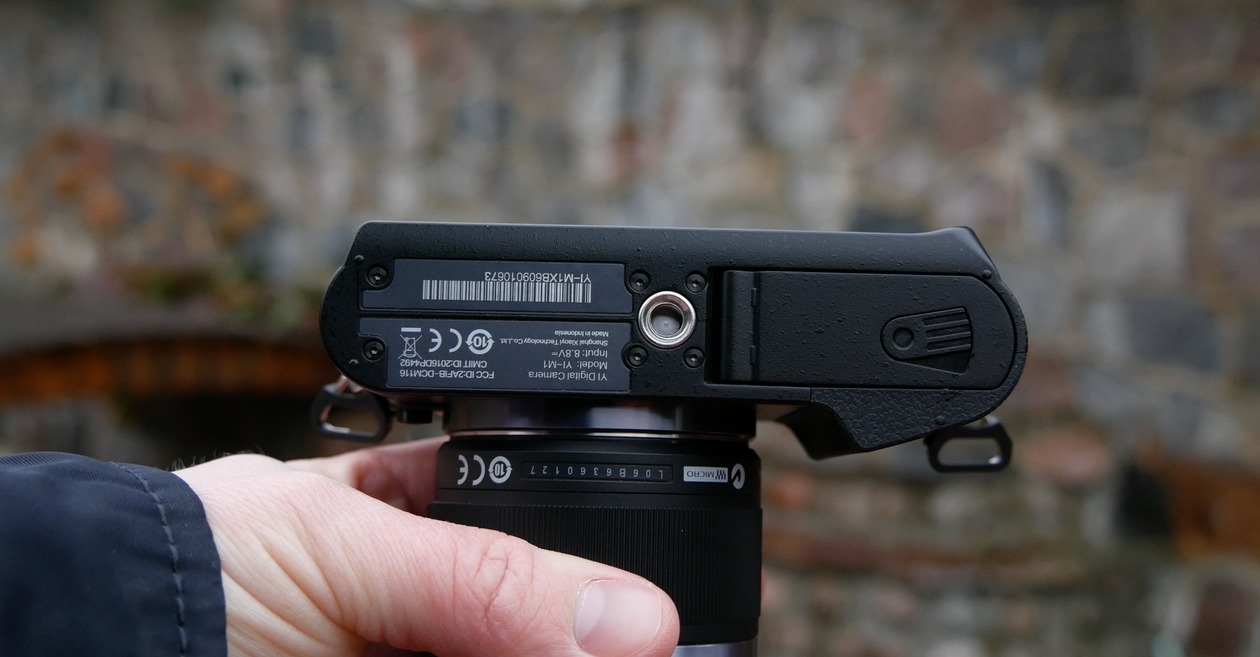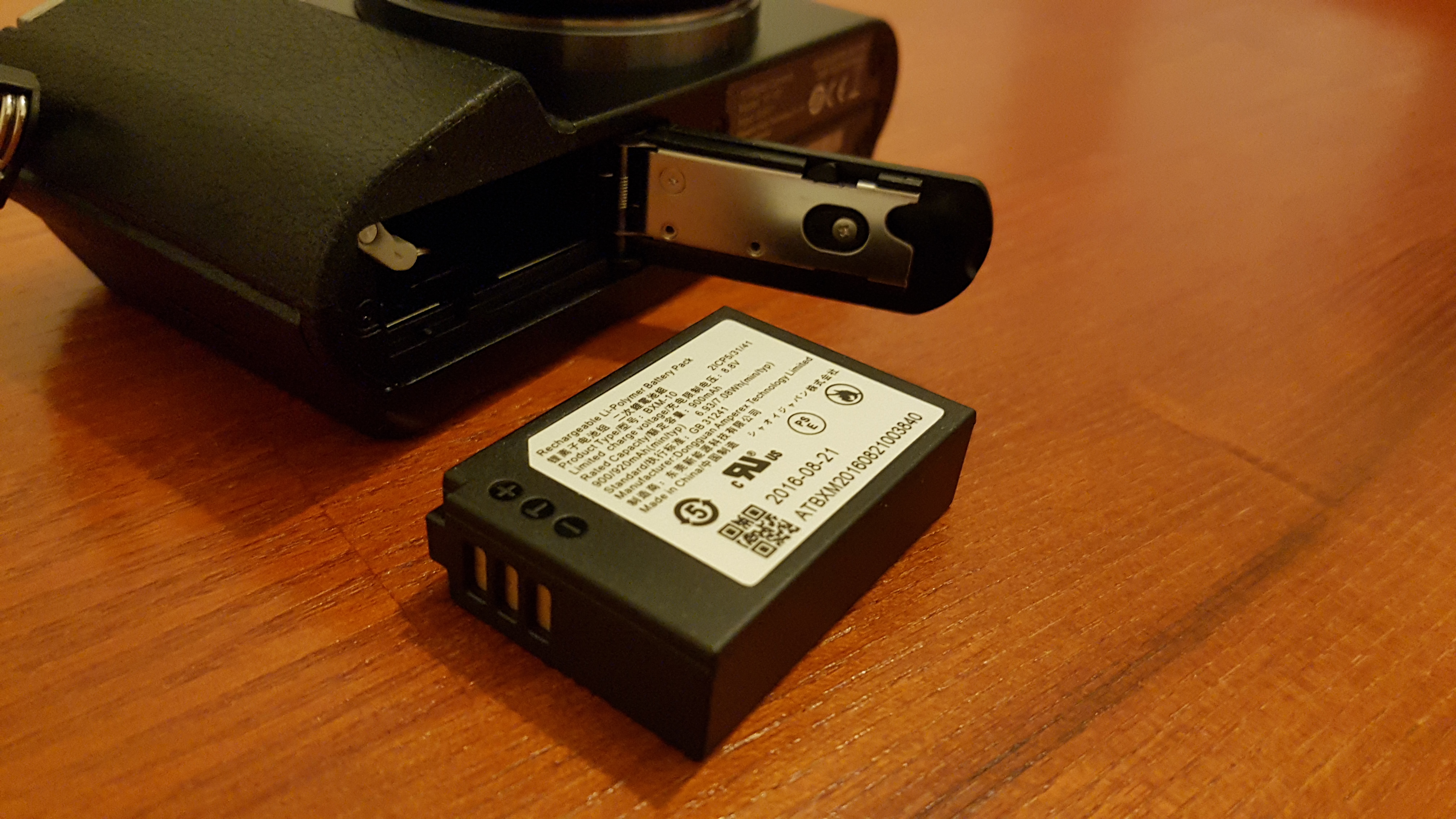 On the bottom, there is a tripod mount and a removable 900mAh battery.
YI M1 Mirrorless Camera Review: DISPLAY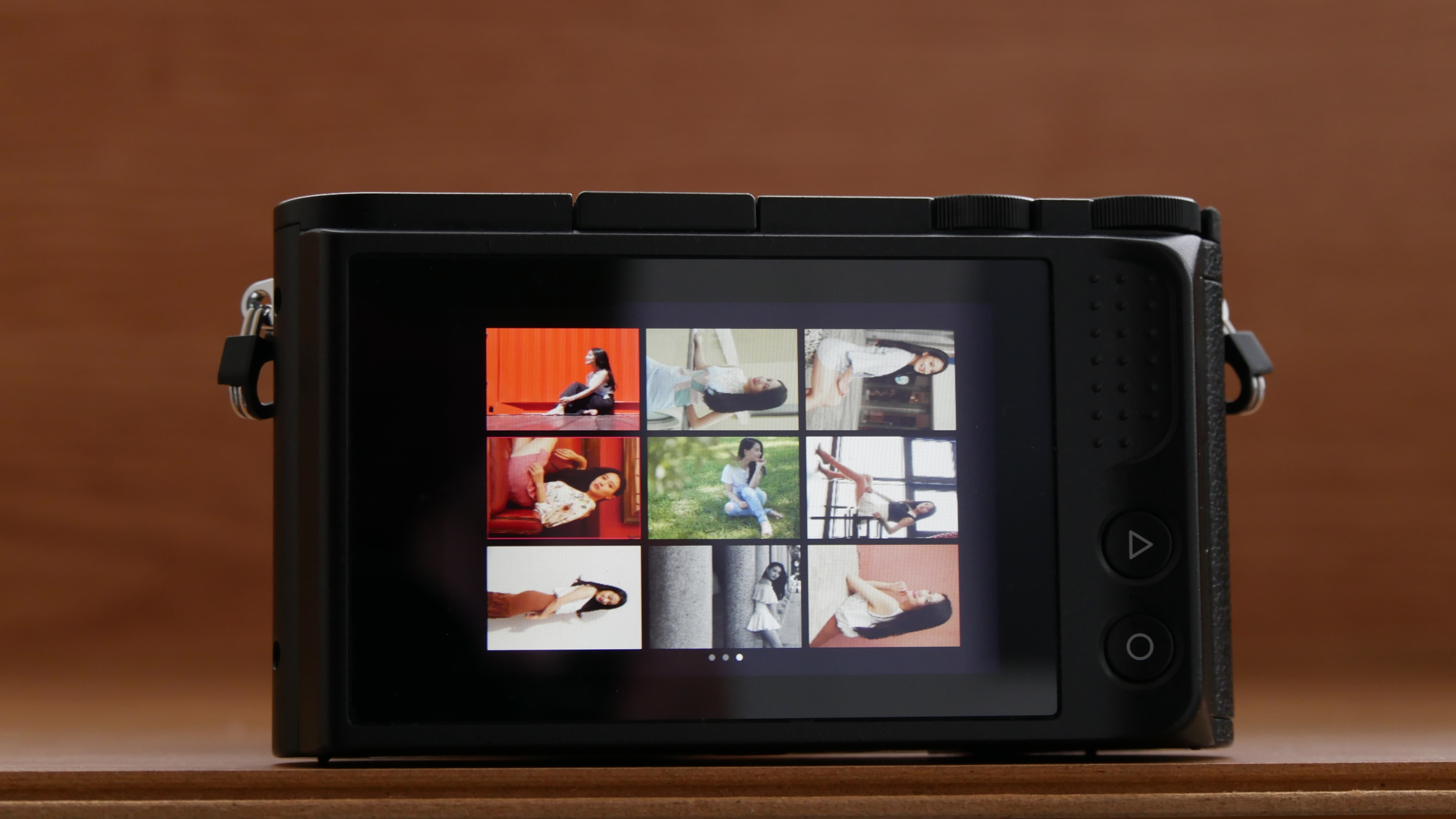 Most of the camera settings can be adjusted using a 3" touchscreen display (720RGBx480), which may not be as good as my Panasonic G7's screen but it is sharp and bright enough for both indoor and outdoor use. Unfortunately, I could not test it under direct sunlight.
The biggest frustration about the display is that it does not articulate, so if you are a one-man crew like me, consider buying an external monitor for this camera.
YI M1 Mirrorless Camera Review: USER INTERFACE and YI MIRRORLESS APP
The YI camera is designed with the ease of use in mind. You can navigate through the menus by swiping from left to right as there are only two buttons on the front – playback and function. You can adjust most of the basic settings like ISO, white balance, focus mode, resolution and so on. One of the cool features is the touch shooting mode where you simply tap on the screen and camera takes a picture.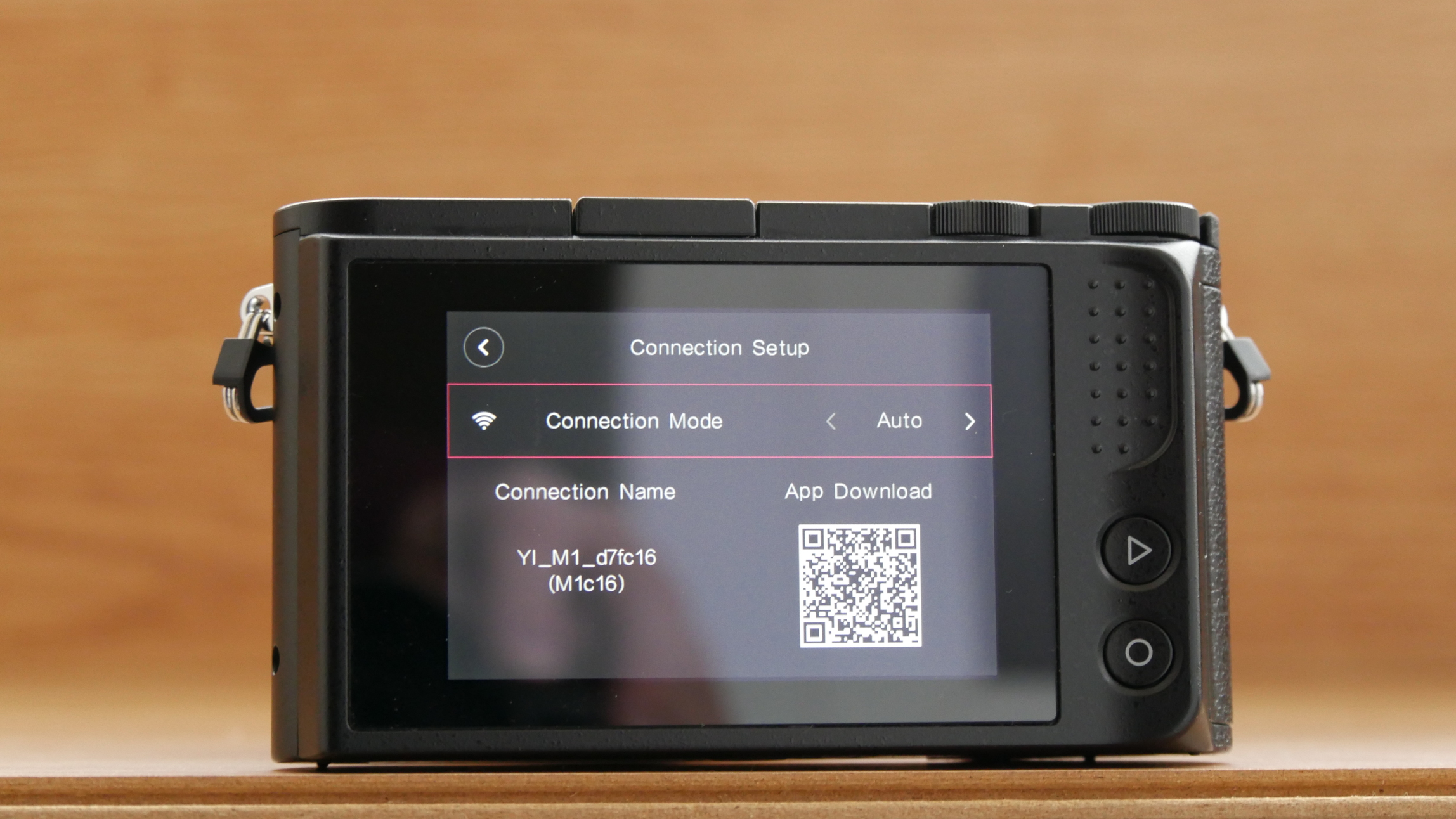 You can also connect the camera to your smartphone using the Bluetooth and Wifi. Unfortunately, you can't really do much within the app and I presume it is still in the beta stage.
It's great that you can view and download the images you took, download different "Master Guide" templates or easily upgrade the firmware of the camera but I miss some essential features like a live preview or camera remote control. Also, the camera disconnected from the phone a few times without any reason (tested with the Samsung Galaxy S7 edge and the Xiaomi Mi Note 2). Hopefully, we will see some huge improvements with the future software updates.
YI M1 Mirrorless Camera Review: IMAGE QUALITY
IT IS HIGHLY-RECOMMENDED TO DOWNLOAD FULL RESOLUTION CAMERA SAMPLES TO SEE THE ACTUAL IMAGE QUALITY. THE PICTURES UPLOADED ON THE WEBSITE ARE 50% SMALLER IN RESOLUTION.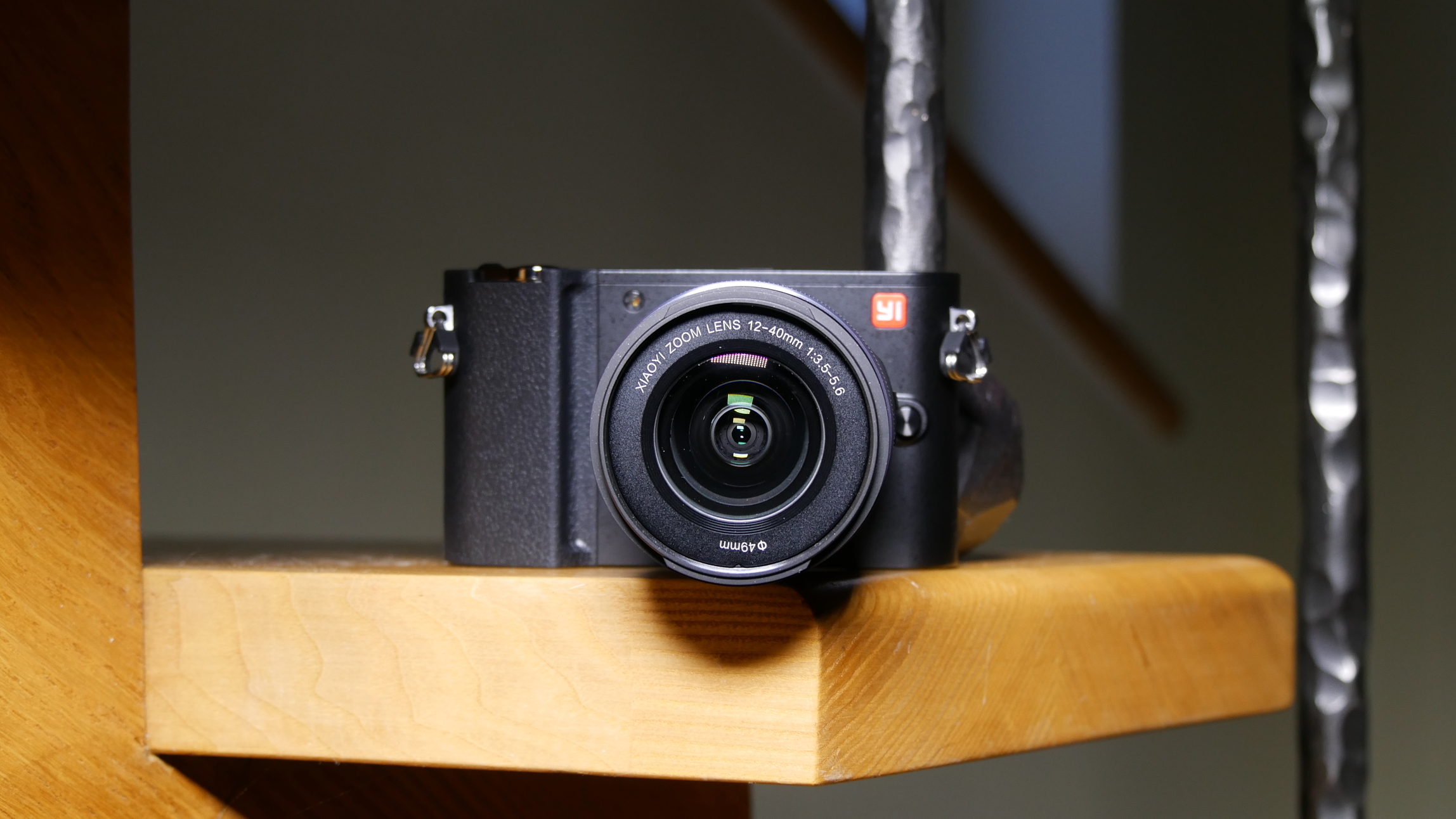 I have to admit that I am more of a video shooter than a photographer but I've taken quite a few product shots over the years. Still, I will focus more on the video side of things since I shoot videos every single day for years now.
In this section, I will show you just a few camera samples but you will see them all at the end of the video. Also, make sure to check out the video description to download the original camera samples.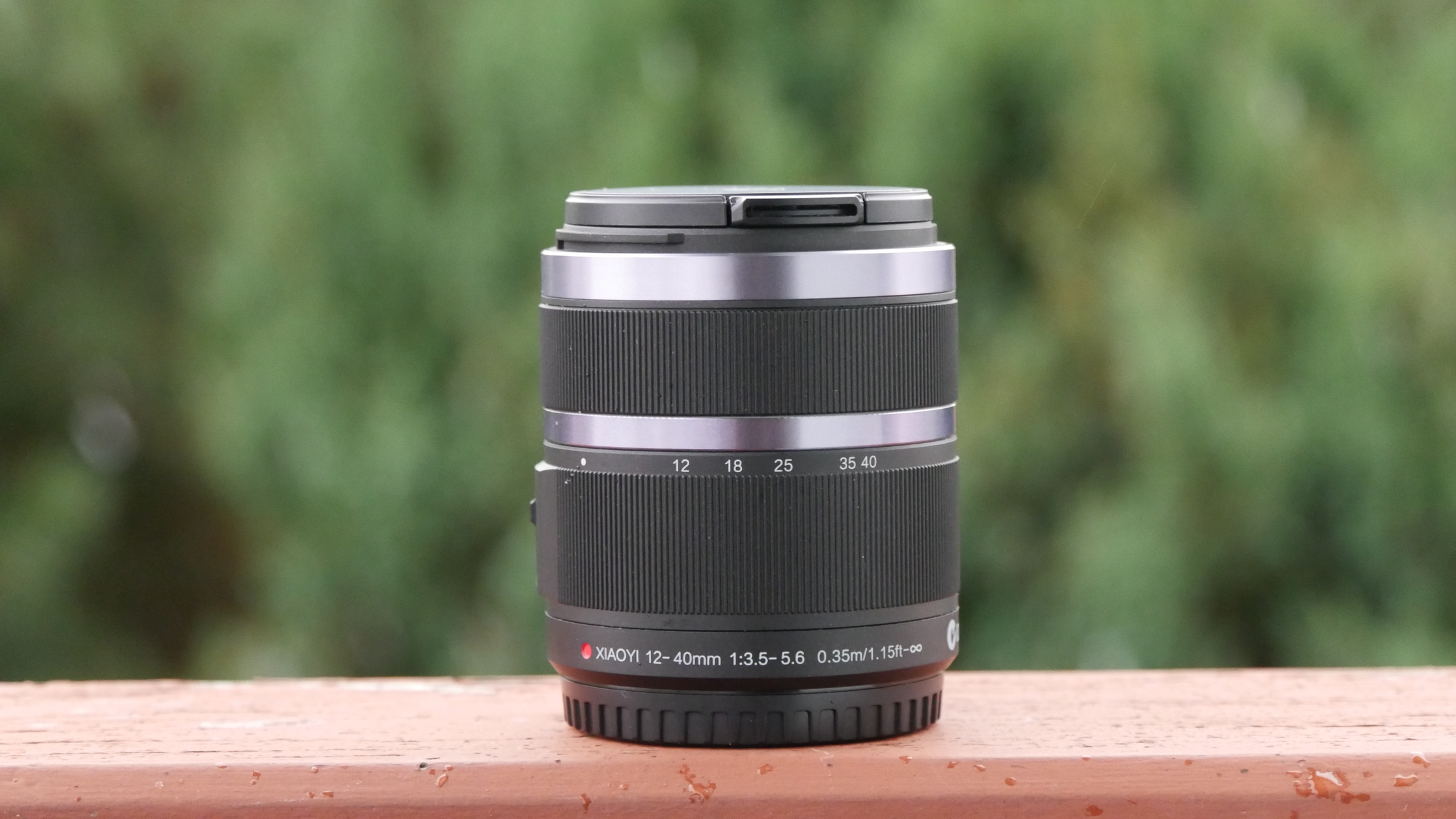 First of all, let's check the 12-40mm lens.
The picture quality is pretty good as the camera has a powerful Sony sensor after all. First of all, the colors look very natural. Also, there is quite a bit of detail and sharpness in most of the shots.
The quality decreases in low-light as more noise kicks in but even in the auto-mode, you can achieve some great results. If you master the manual mode, I'm sure you will make the best of the powerful Sony sensor.
When it comes to the 4K video (if you shoot using a tripod and fluid head like I did), the quality of the footage is very good yet not on par with slightly more expensive cameras like Panasonic G7 I compared with. Still, I really love what I see for such a cheap camera. The footage is sharp, detailed and the colors look nice. When it comes to the low-light video, there is quite a lot of noise and the level of detail is pretty low. The sound recording quality is pretty good too.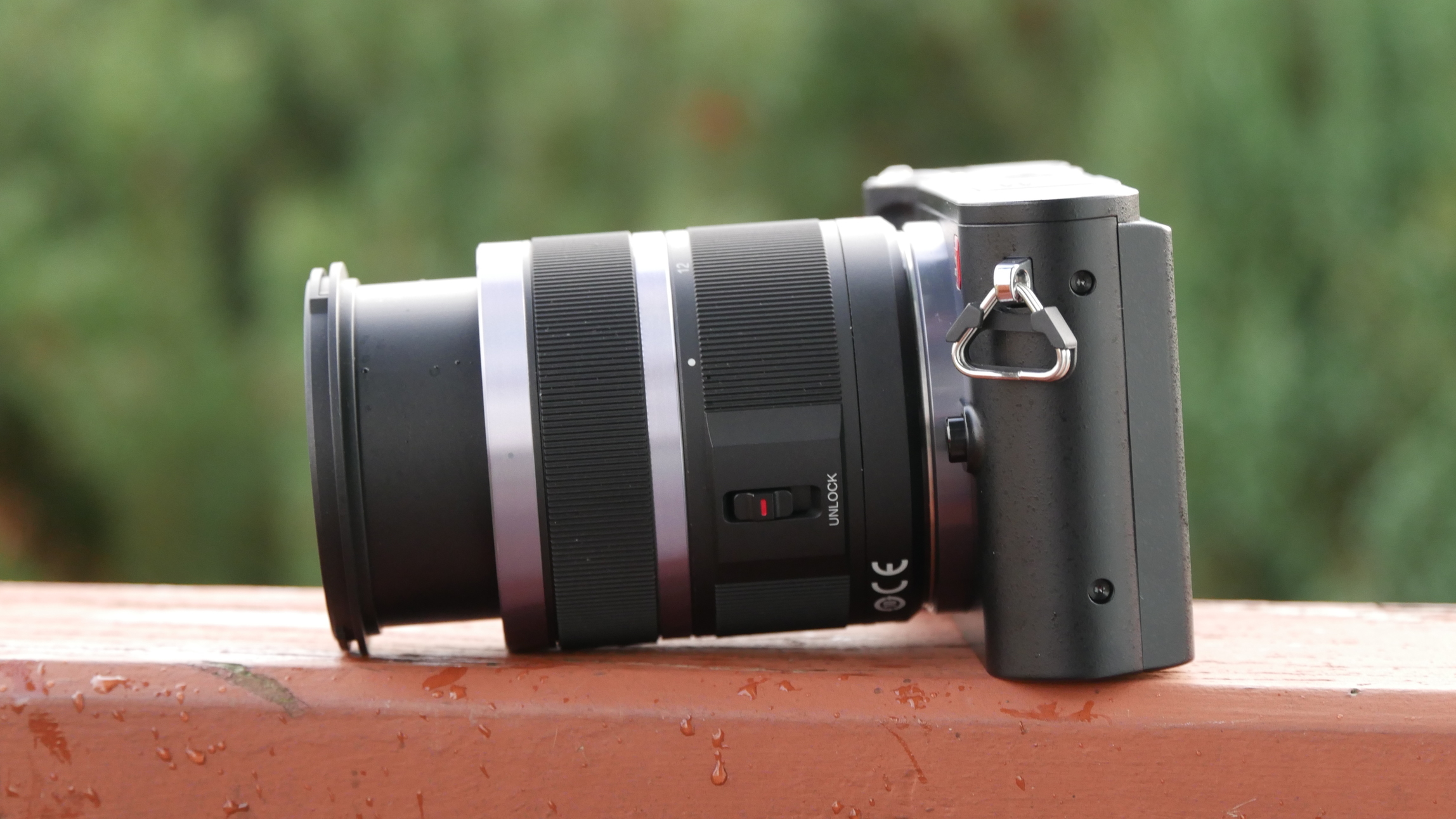 Now let's talk about the shortcomings in the video recording. The lack of OIS is quite visible in the hand-held video. The footage just looks shaky. Another con is the continuous auto-focus (CAF), which is not reliable since the camera only utilizes the contrast detection auto-focus. Sometimes it works very well but other times it is just too slow. In addition, I've noticed quite a few video artefacts when using zoom while recording a video. See the video review or download the original camera samples to check out the quality.
Let's see how different the 42.5mm prime lens are.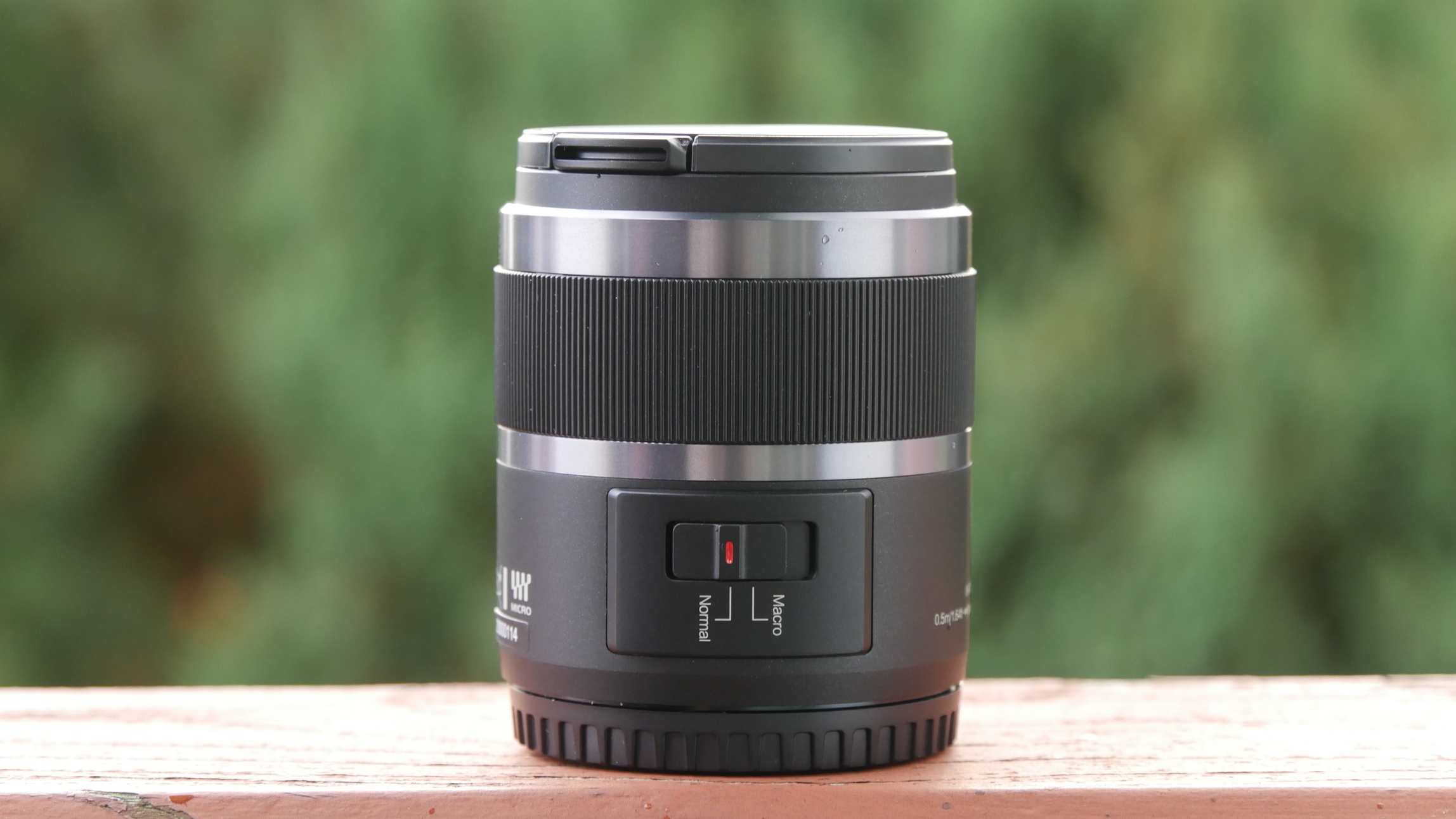 First of all, you should know that there is no zoom. Also, you can switch to the macro mode for sharper close-up images.
I have to say that I really like these lenses. The pictures come out very sharp and detailed, and they have a very nice shallow depth of field.
Also, the low-light performance is a lot better than using the zoom lens. Overall, you can achieve some great results with these lenses if you know what you are doing.
When it comes to the 4k video, I really love these lenses for close-up product shots as this is my main style of shooting. The video comes out very sharp and detailed and the bokeh effect is just beautiful. You can also achieve some decent results in low-light, which is awesome for such a cheap camera.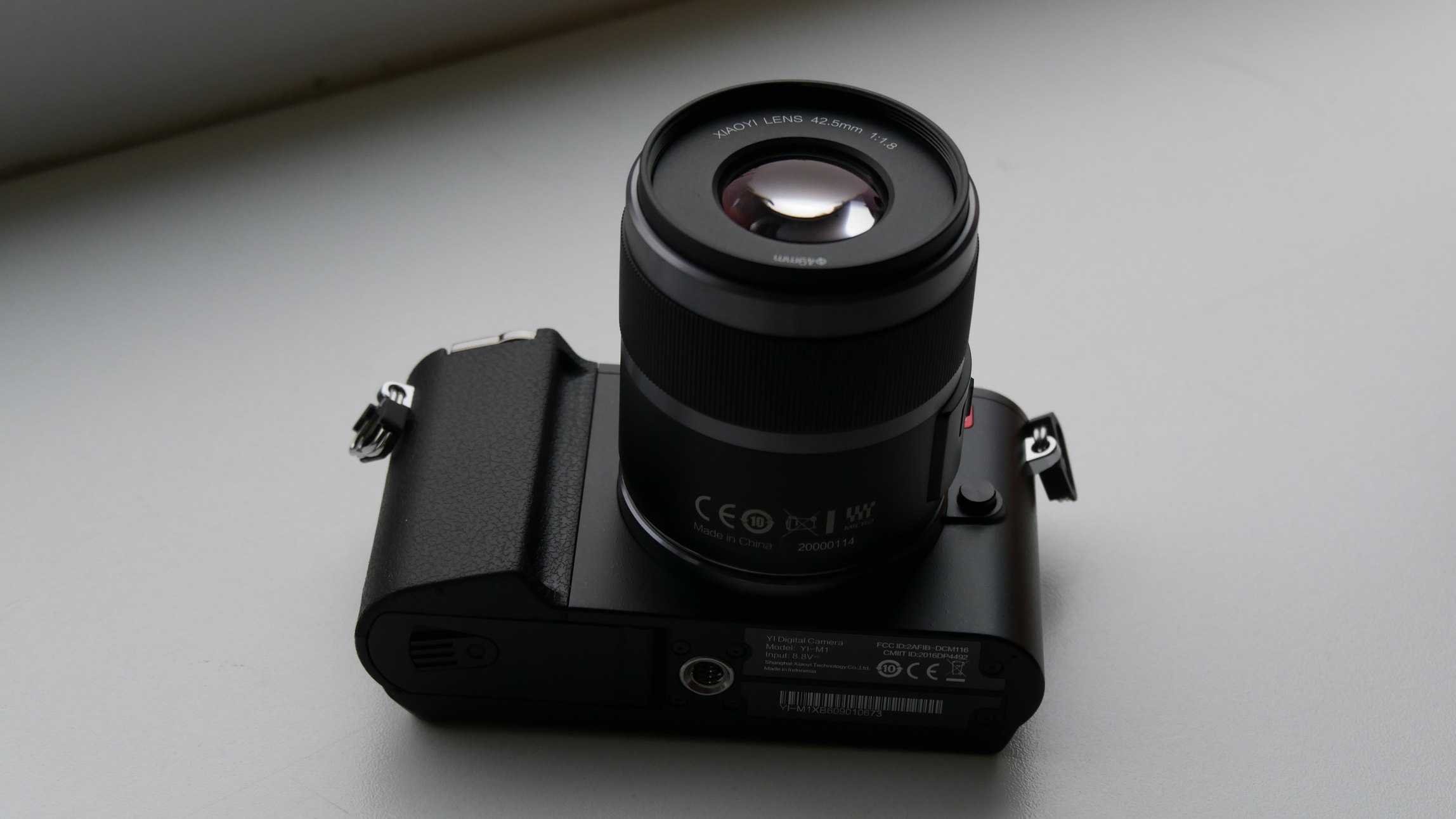 However, there are two major shortcomings when it comes to shooting video on this camera using either lens.
First of all, there is no dedicated video mode, meaning that you enter the "video mode" by simply clicking the record button. Secondly, once you frame your shot and click the record button, the crop factor is so huge that it may ruin quite a few shots before you get used to that.
Finally, the biggest frustration for me, as a video shooter, is that there are no manual controls for video as everything has been done automatically by the camera. The only things you can control is the focus mode and the resolution. Other settings like ISO, white balance, shutter speed etc. can be applied only to the picture taking modes. Well, this shows the entry-level nature of this camera.
YI M1 Mirrorless Camera Review: BATTERY LIFE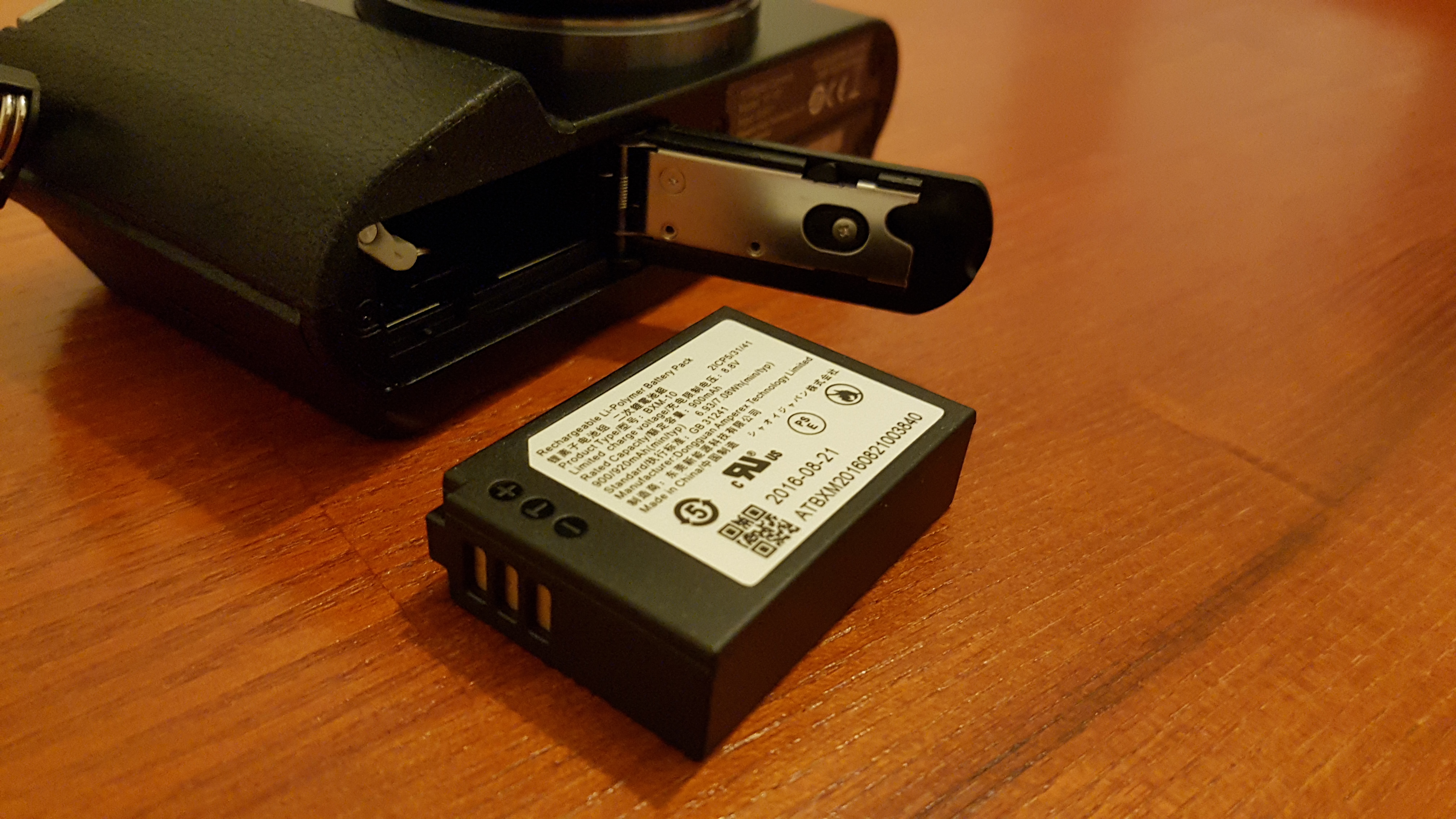 YI technology claims that you can take up to 380 images per charge using the 900mAh battery. My usage involved taking some pictures, shooting quite a lot of 4k videos and navigating through the menus. I got about 2 hours of battery life, which is a decent result for such a compact camera.
YI M1 Mirrorless Camera Review: CONCLUSIONS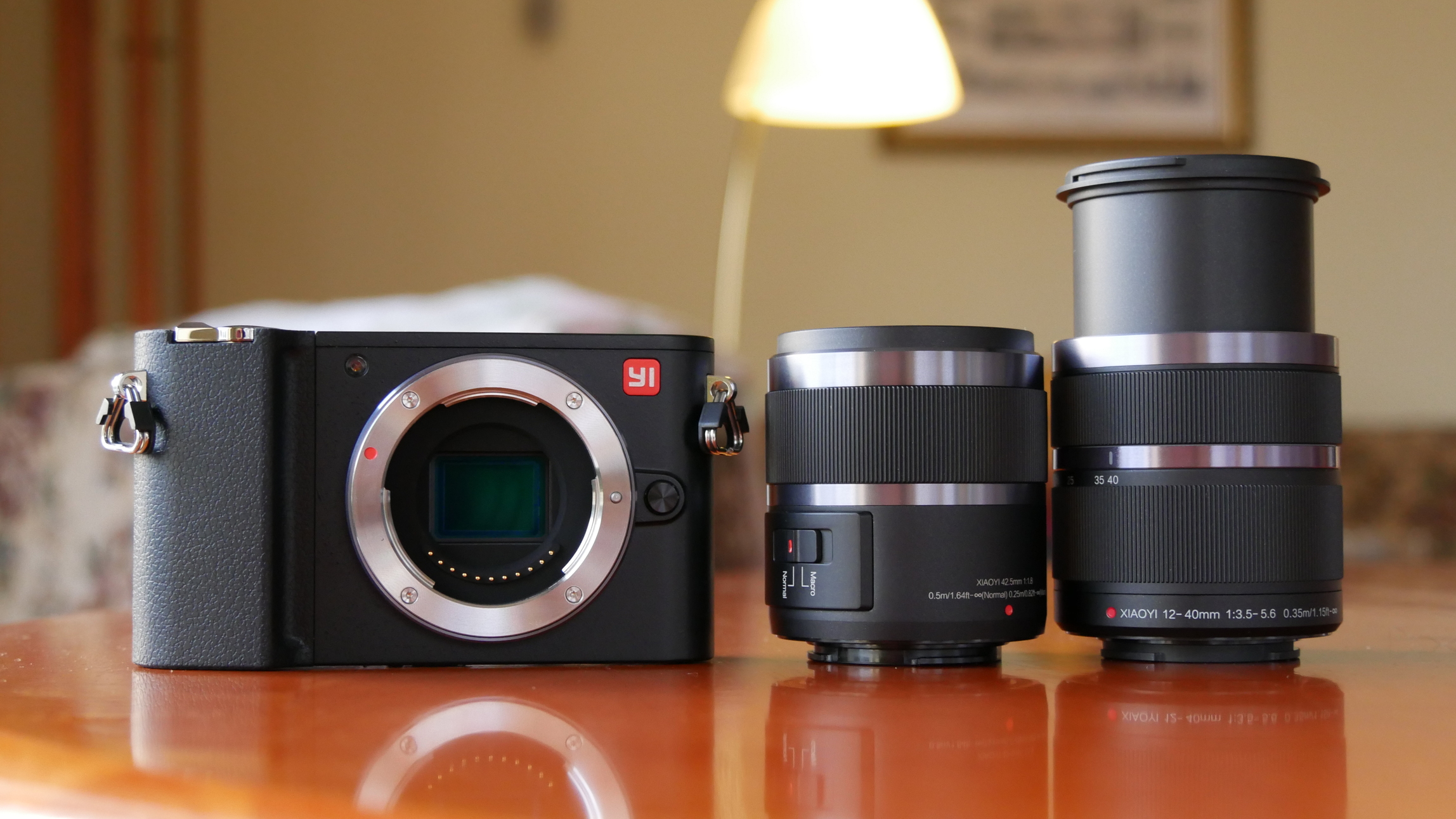 After spending a good amount of time testing the YI M1 mirrorless camera, I can say that it is a pretty good budget device for starters or for those, who want to achieve great image quality without breaking the bank but don't mind quite a few shortcomings.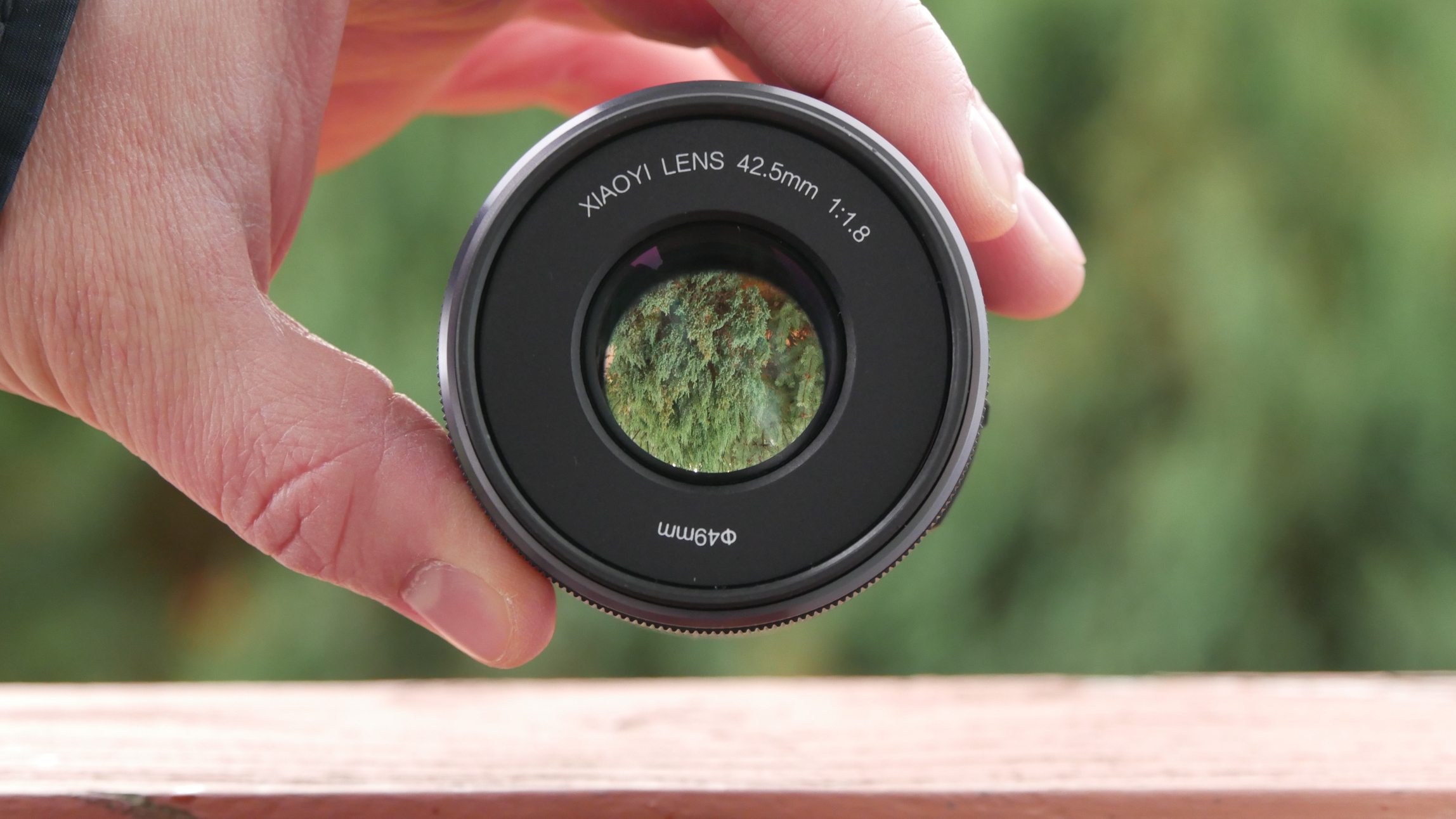 The camera is very light and compact, and it uses a premium 20MP Sony sensor with a huge variety of micro four thirds lens options. Speaking of the lens, the included YI lens are very good for the price.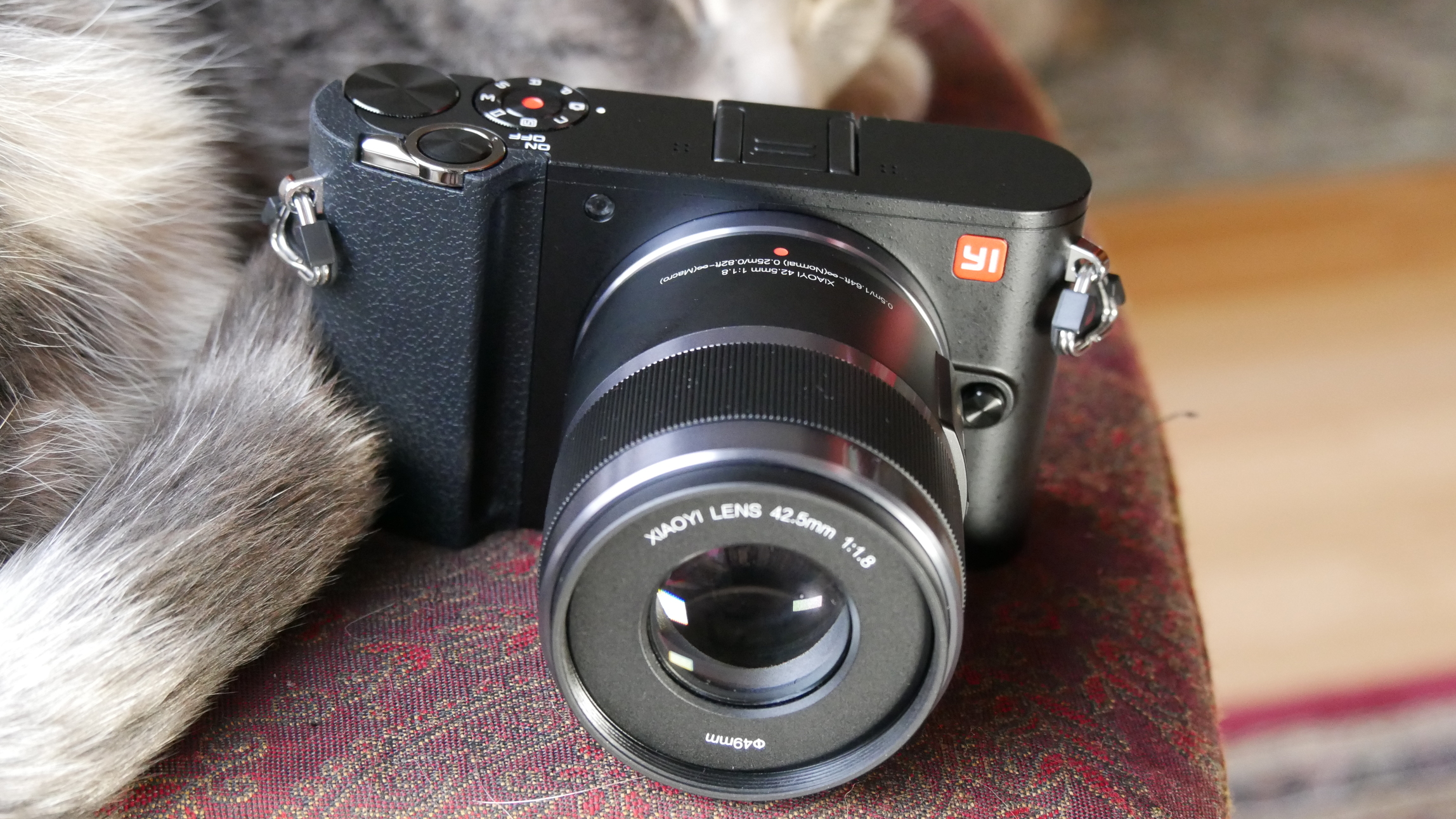 Also, the image and video quality are great in most cases and you simply can't ask more at this price point.  In addition, the user interface is quite intuitive and it makes the camera easy to use. Finally, the battery life is pretty good.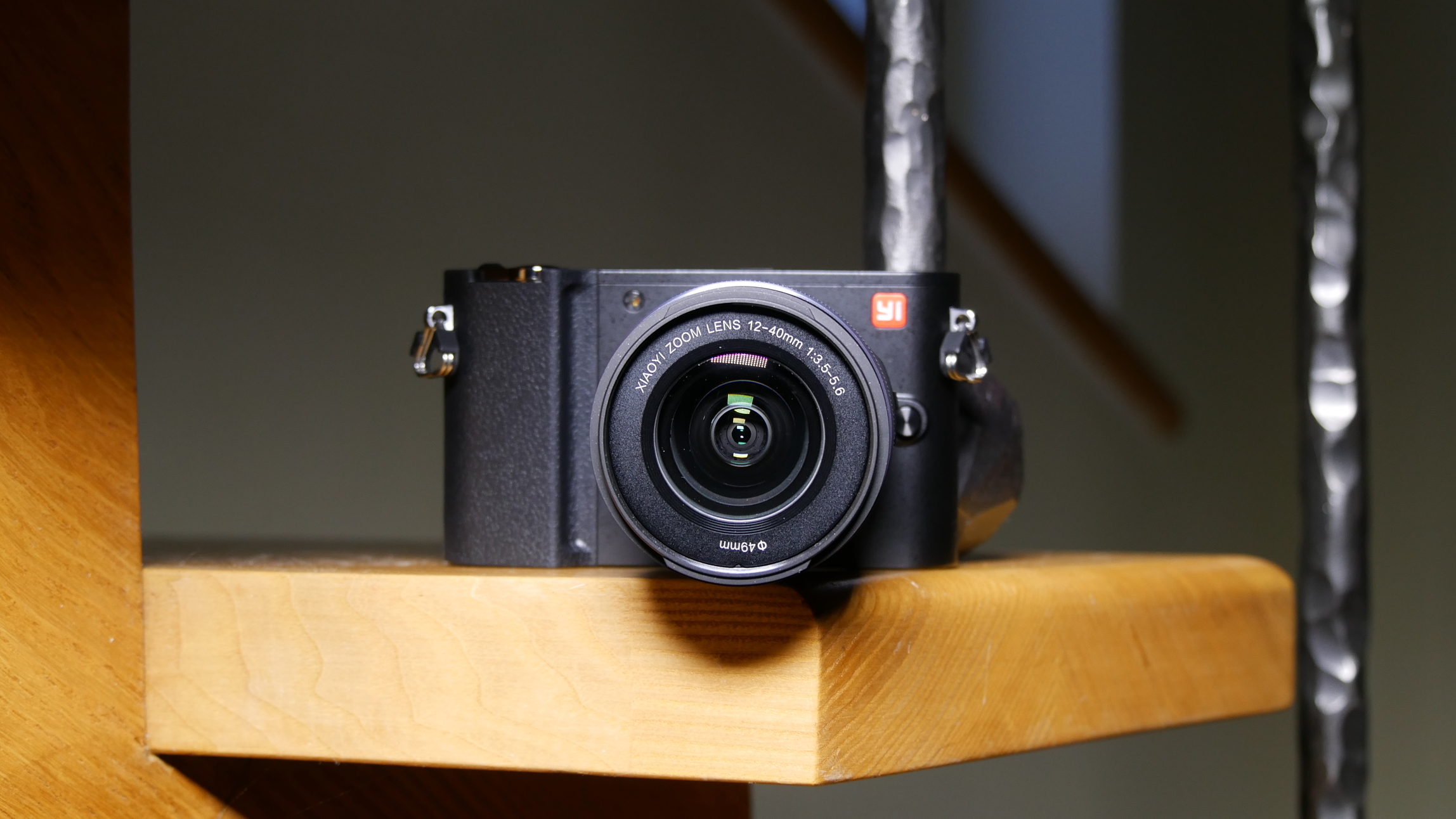 On the other hand, the YI M1 camera has quite a few shortcomings worth your consideration. First of all, there is no OIS neither in the body nor in the lenses, so if you shoot a lot of handheld video or take lots of low-light pictures, consider buying the optically-stabilized lens.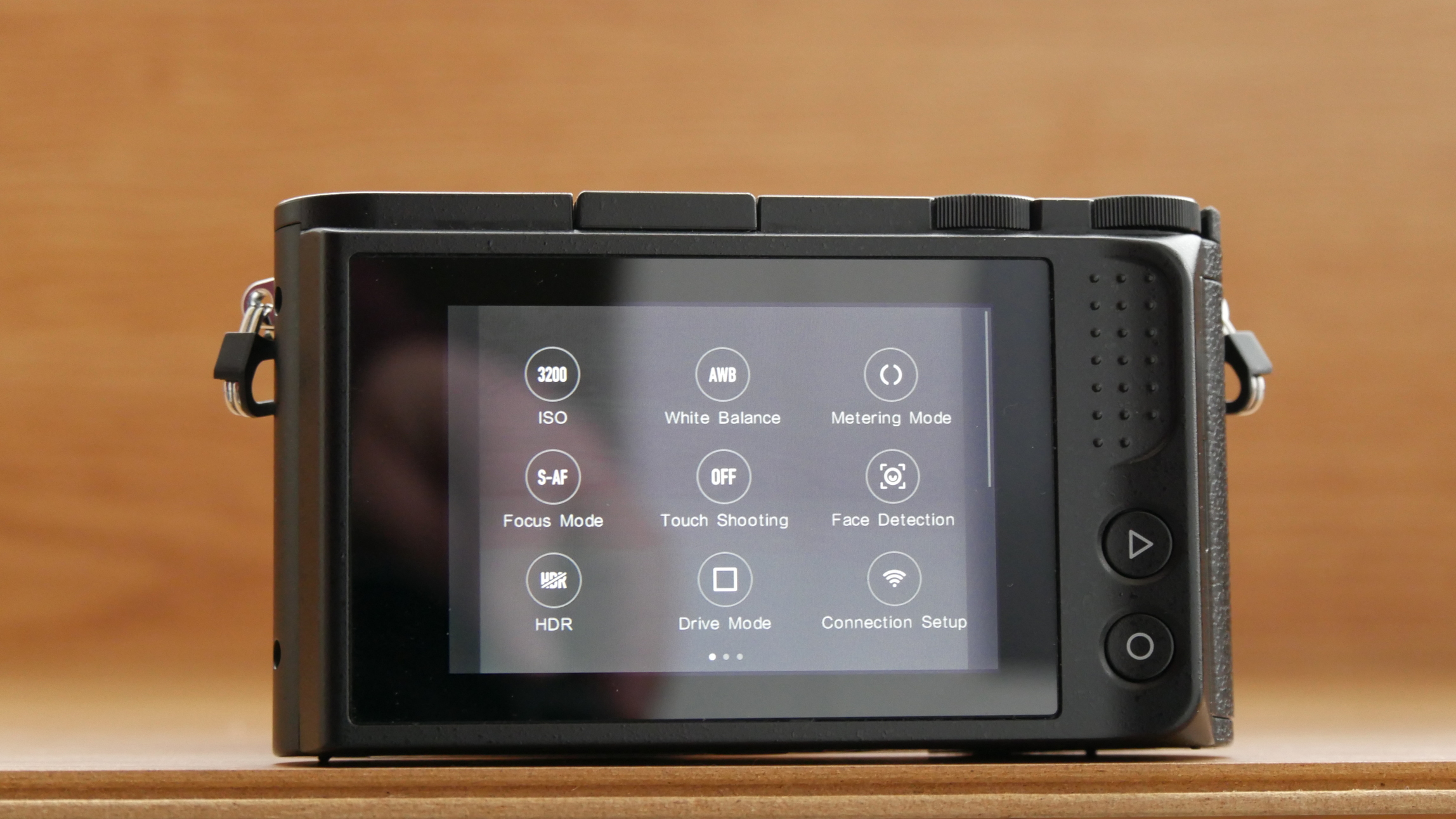 Also, the continuous auto-focus can be slow at times but I believe this can be improved with firmware upgrades. Speaking of the upgrades, I hope that we will see the upgraded app as right now it seems like it is still in beta version.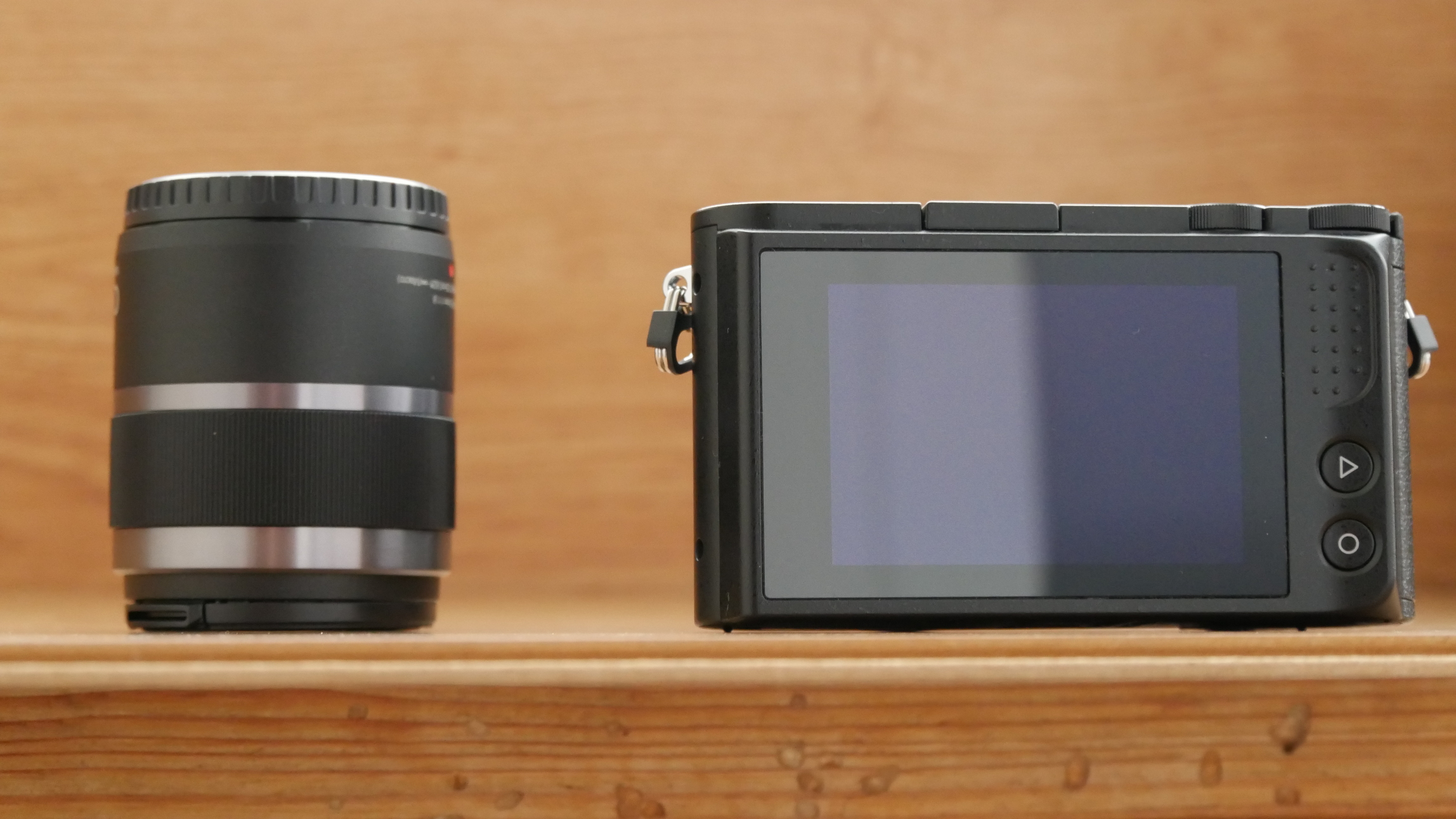 Another thing that may be actually a deal breaker for some is the lack of articulating display since you cannot monitor yourself. Also, the camera lacks the mic input and last but not least there are no manual controls in the video recording mode.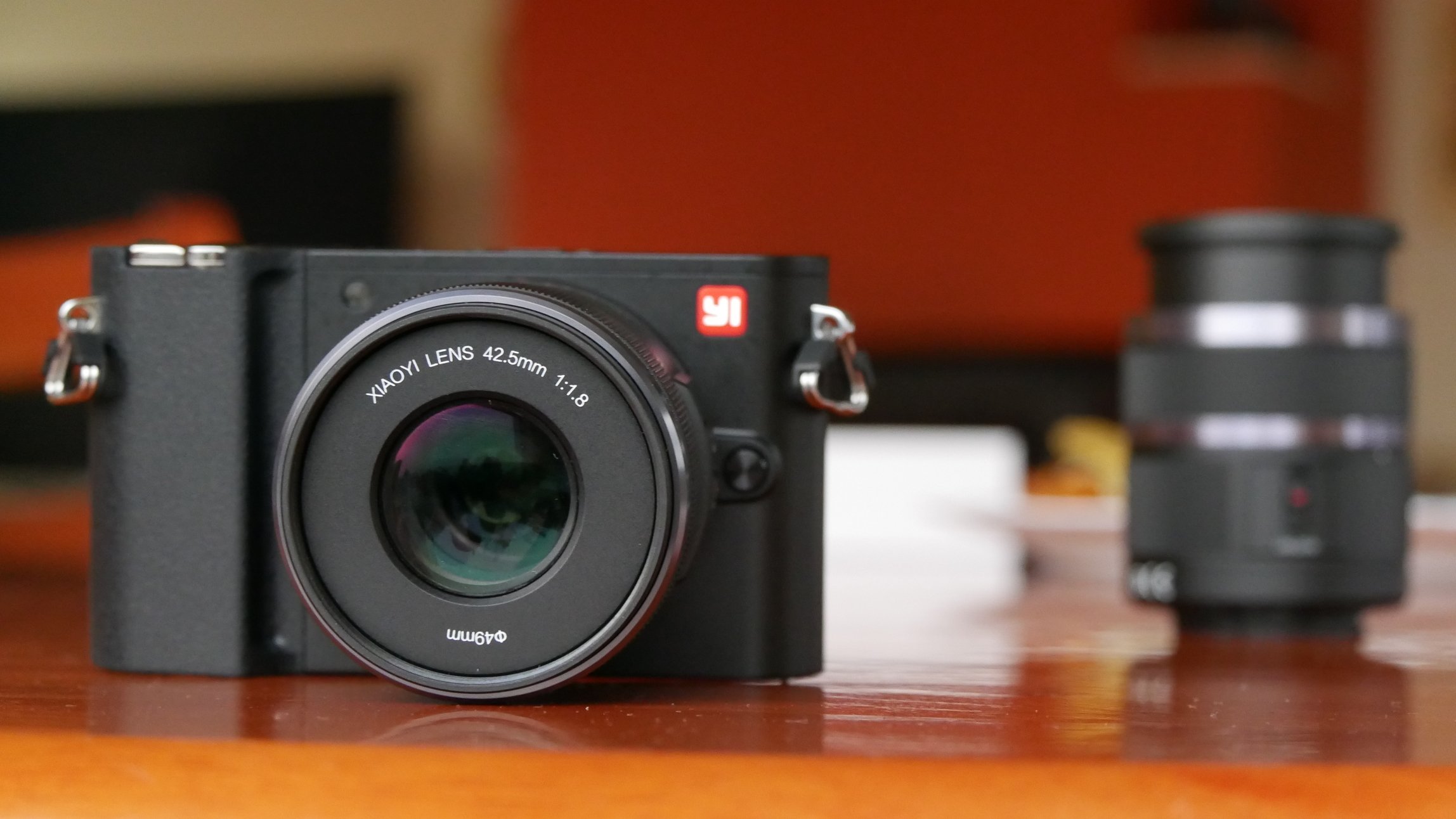 All in all, the YI M1 mirrorless camera brings a lot of features and it has a good image quality, and we may see its full potential with some future firmware upgrades. However, you have to consider if the previously mentioned shortcomings are important to you or not.