Huawei Honor Magic: What To Expect At Tomorrow's Big Event
Huawei has carved out a brand synonymous with quality and premium price tag. It's a Chinese brand that is now competing with the likes of the top players like Samsung and Apple. So, when it was Xiaomi that actually managed to release a super awesome concept smartphone, the Xiaomi Mi Mix, it was indeed surprising for many. Of course, Huawei does have the mighty Huawei Mate 9 Porsche Edition, but we all know that it isn't really the best that a company like Huawei can offer, especially considering its extravagant pricing.
This is where the Huawei Honor Magic comes into the picture. The name itself denotes that there is some magic in the phone, but what exactly can we expect on this mysterious magical device? Let's find out.
First of all, before we go into the specs and design (based on previous rumors and comments from analysts), we should first understand why Huawei is using the Honor brand for the device. It could have simply called it the Huawei Magic and it would have still sounded interesting. But there's something more at play here and it is said that Huawei actually wants to remove the budget tag that's asssociated with the Honor brand name. So, releasing a flagship concept phone such as the "Magic" under it's sub brand would definitely transform the way customers look at the brand.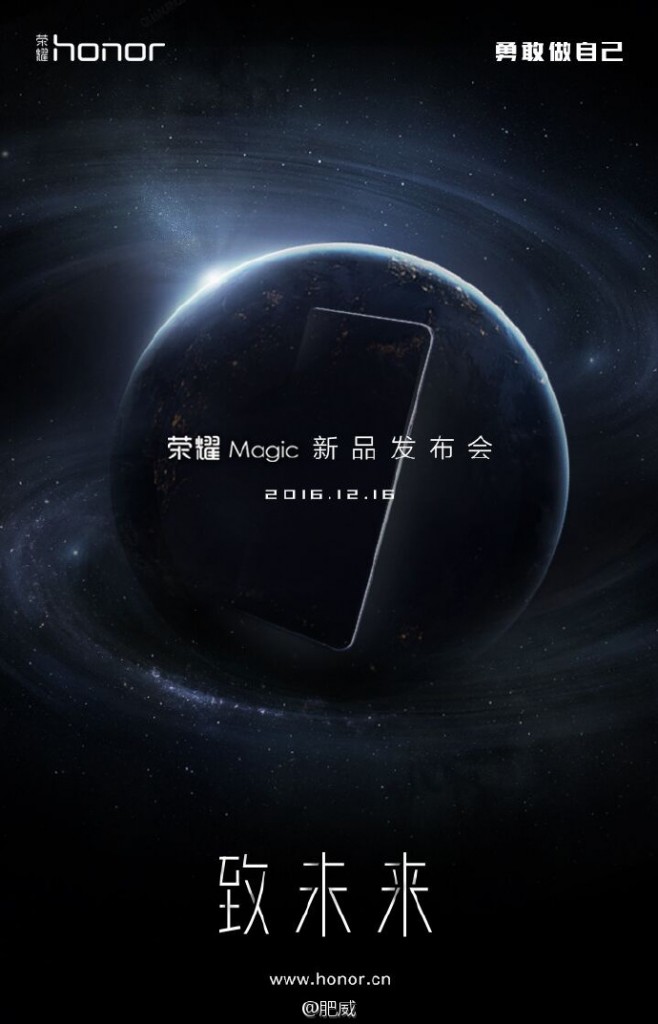 DESIGN
The Huawei Magic is said to be a very unique flagship. It has to have something special to be called as a concept phone and it is said that the phone could come with four curved display (instead of the traditional dual curved display). So, the display will be curved not only on the two regular sides, but also on the top and bottom. It would really make for a symmetrical design and I am excited to see how Huawei brings this design into reality.
There are reports about the phone having no physical buttons to spoil the design, not even a physically visible camera, but these are just rumors and we are not so sure about it. Only tomorrow will we come to know for sure.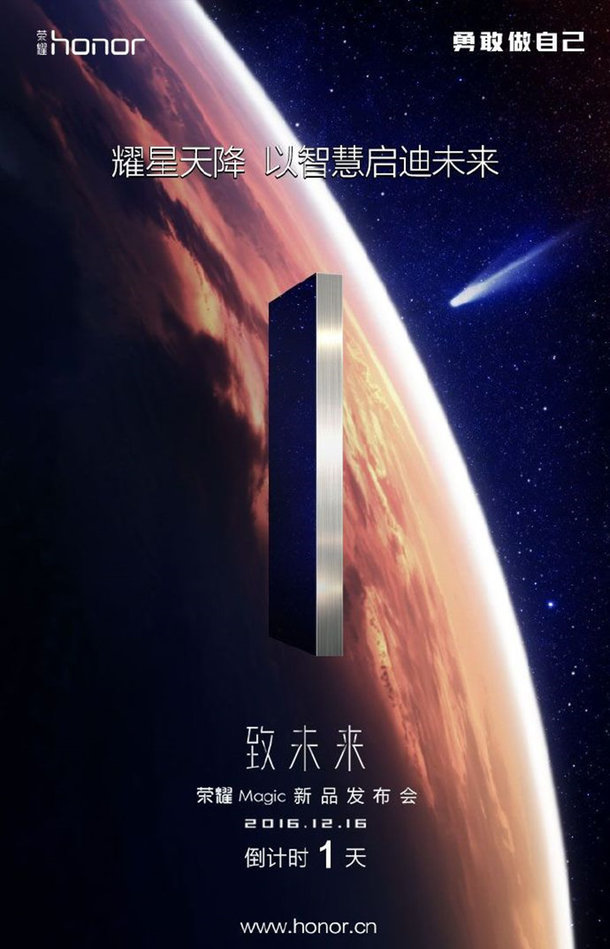 One good news for compact smartphone lovers is the display size. According to Pan Jiutang, who revealed that he got to play with the device recently, the Honor Magic will have a compact smartphone display that won't be more than 5.5-inches. Given that the Xiaomi Mi Mix has a massive 6-inch+ display, this is definitely going to be a more compact option for customers. There's a rumor about a 5-inch display with 2K resolution, which would give it some serious pixel density.
Unfortunately, we are not so sure about the body of the Honor Magic. It could be metal or even premium ceramic, but at the moment, there's no specific news in this regard.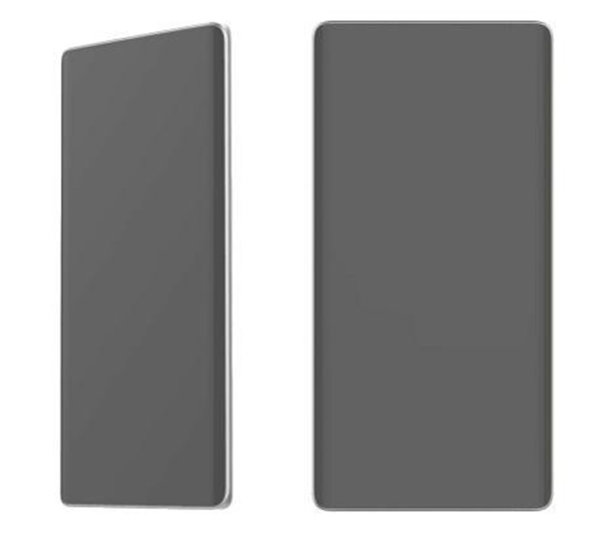 HARDWARE
If you are expecting the Honor Magic to feature the latest specs in the market, you could be disappointed. Analysts reveal that the development cycle of the Honor Magic was really long which means the phone could feature specs that are a generation old. So, we could see a processor like the Kirin 950 or 955 on the device, rather than the latest and greatest Kirin 960. The RAM is said to be just 4GB with 64GB storage and there could be dual 12MP cameras on the back as well as the front.
But there's more.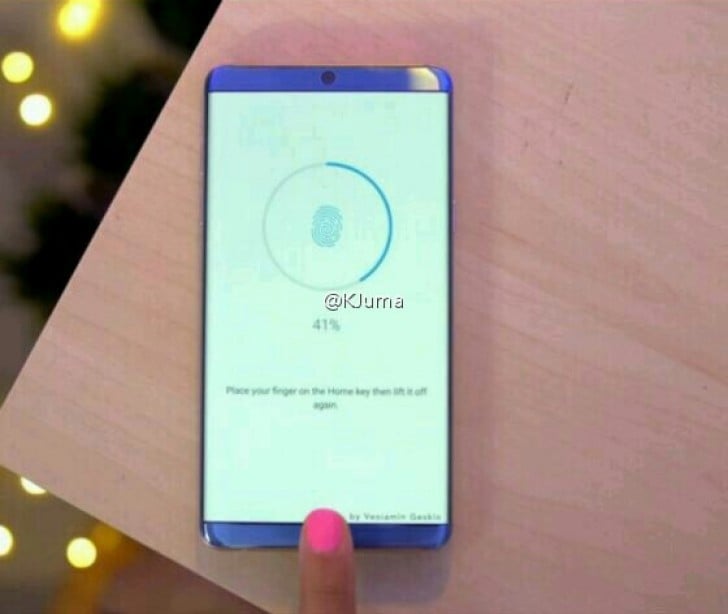 For example, the Huawei Honor Magic is said to feature an ultra fast charging technology that will blow everyone else away. The battery is said to be of 2900mAh and reports say that the phone can charge from 0 to 48% in just 5 minutes, all thanks to its 40W charging! That would be amazing for sure!
There are even reports about a possibility of Iris Recognition onboard.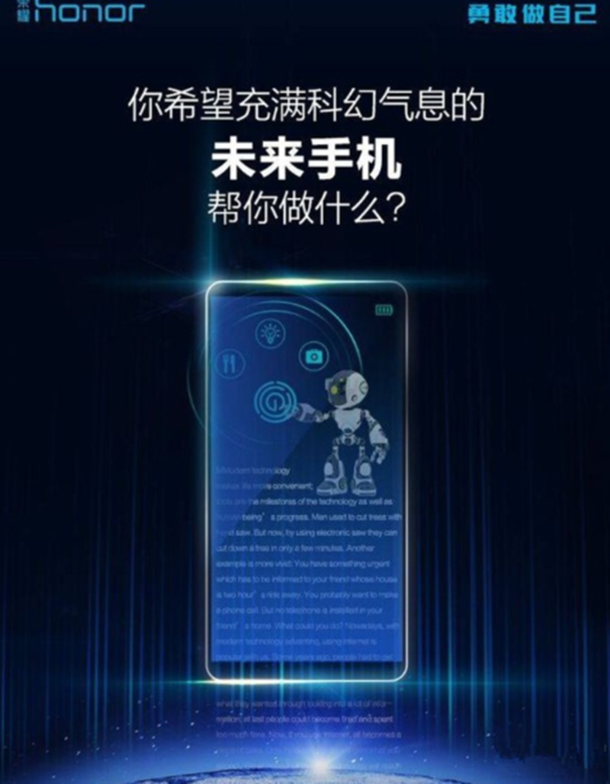 Further, there are some interesting things being said about the software. First of all, it is said that the Honor Magic will have an independent OS, that will support Android apps. Pan Jiutang was kind enough to say he was surprised by the software on the device, but he didn't divulge more details. Another analyst said that the OS is still going to be Android. But it is said that the UI will be similar to Apple's iOS and that this OS will be 50% more efficient as compared Huawei's traditional EMUI software.
Xiaomi was one of the first to actually bring a concept smartphone to life with its Xiaomi Mi Mix, but it probably won't be fair to compare these two directly. First of all, the pricing of the Huawei Honor Magic is said to be in the super premium category, so it won't be affordable to most of us. But that's expected, cause this is Huawei we are talking about here! I just hope that it's no way near to the extravagant price the Mate 9 Porsche Design asks.
The Huawei Honor Magic will be revealed by the company at 3 O'Clock Beijing time this Friday. Stay tuned to Gizmochina for the latest coverage of the device.