The Motiv Ring is A Discreet Fitness Tracker
by Habeeb Onawole Jan 4, 2017 5:43 am0
There are uncountable fitness trackers in the market right now, most of them have to be worn on your wrist like a watch while a few are integrated into other accessories like your clothes, headband, or shoes. But what if you want something more discreet that is visible in plain sight but still kind of hidden as well? Then you might want to consider the Motiv Ring.
The Motiv Ring apart from being different in the sense that you wear it on your finger like a regular ring, also measures your fitness by focusing on your Active Minutes. Active minutes are the amount of time you spend exerting energy during intense activities more strenuous than your average walks. So activities like brisk walking and running count.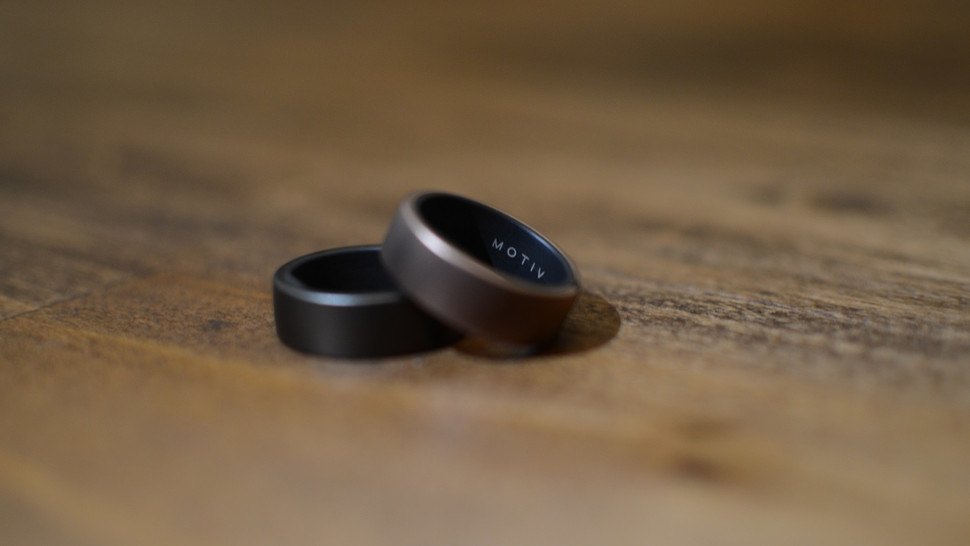 The Motiv Ring still tracks your steps, measures your heart rate, and expended calories but it places active minutes above all these and assists you in achieving the 150 active minutes/week goal.
The Motiv Ring has a bluetooth sensor, an optical rate sensor, a 3-axis accelerometer and a lithium ion battery enclosed in a titanium shell. Motiv says the ring should last between 3 to 5 days  on a single charge depending on how active the wearer is.
You might be wondering how the ring charges. All you have to do is  raise it up to a lantern and recite the Green Lantern Corps oath  plug in a magnetic charger that attaches to the inside of the ring on one end and plug the other end into a USB port. There is a key chain charger included in the box as well. Charging time takes 90 minutes and there is a LED indicator that alerts you when the battery is low or when the ring is syncing or updating.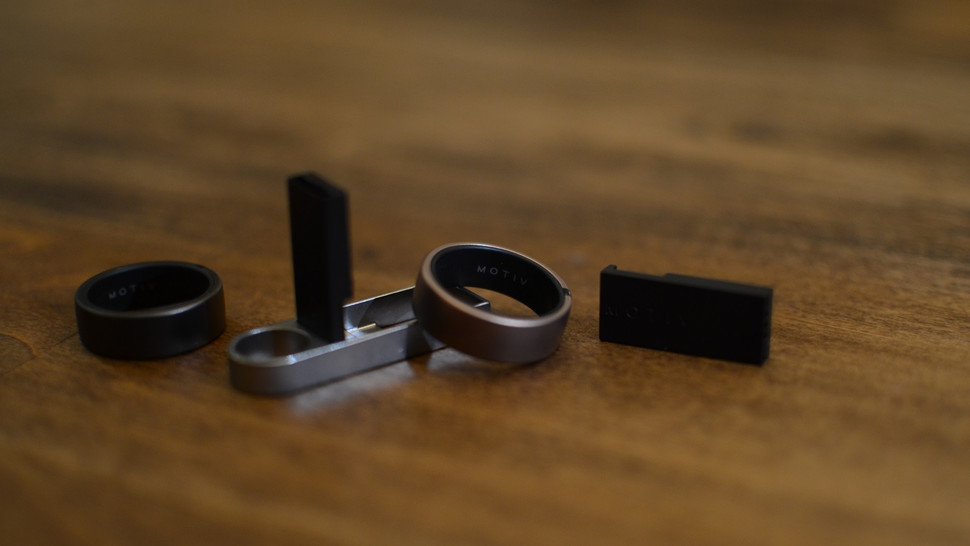 The Motiv Ring is waterproof up to 160 feet or 5 ATM, so you do not need to worry about taking it for a swim.
READ MORE: Meizu Band Review: Awesome Cheap Fitness Tracker
If you want to order one, it'll cost you $200 but it won't ship till Spring of this year. Motiv will send a ring sizing kit after you pre-order so that you can check which of the sizes fits perfectly. A code on the sizing kit will be used to complete the purchase on their website or app where you will also be able to choose if you want your ring in Slate Gray or Rose Gold.
The Motiv Ring is currently compatible with only iPhone 5S and newer devices running iOS 9 or above. An android companion app is said to be in the pipeline.
(Source)