Nokia Patent Shows Device with Foldable Display
by Habeeb Onawole Jan 12, 2017 10:36 am0
News of manufacturers working on a foldable display have been around for years now. The latest report circulating now is that of Samsung's upcoming foldable phone which is rumored to be launched in H1 2018 and not Q3 2017 anymore. One other company that has been working on foldable displays for over a decade already but has not been mentioned recently is actually Nokia.
As it stands, Nokia may or may not be preparing to launch a phone with a foldable display in the near future but a patent granted by the US Patent and Trademark Office back in 2013 and made public in September is now making rounds on the internet.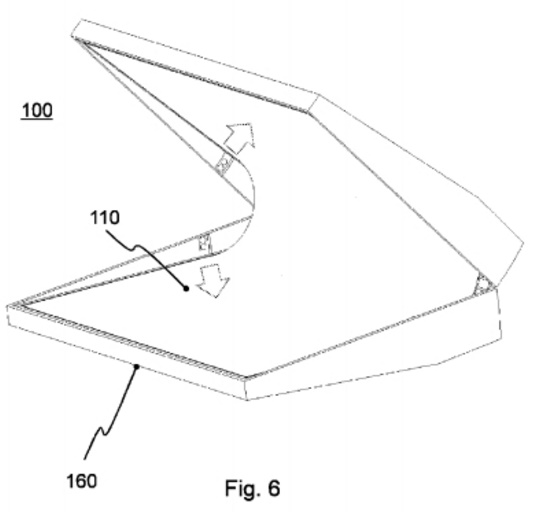 The patent' diagrams show a device with a clam-shell design that looks like a square pocket mirror. The way it is deigned, the display doesn't bend completely when you shut the device. The patent description says the design makes it possible to have a ''pocket size device with a relatively large display (for example, a 6, 7, or 8-inch display or larger)''. The device also has a sort of lock that keeps both halves in place, a design found in laptops of old.
READ MORE: Nokia Hints at A Snapdragon 835 Phone Launching at MWC 2017
This is not Nokia's first patent that involves a device with a foldable display as there is an older one filed back in 2005 which is not as refined as this. Nokia might decide to make this into something consumers can purchase in the future and it might not, but the birth of phones with foldable displays will probably lead to the eventual death of tablets.
(Source)