Samsung Foldable Phone: Unrolls into 7-inch Tablet, Likely Q3 Release Date
by Habeeb Onawole Jan 11, 2017 4:36 am2
Foldable phones have been in the making for years but it seems Samsung finally has one ready to hit the market this year. Reports have it that the company has switched from its initial design of a fold-in bendable screen to one that folds outwards so that owners will not need to unfold the phone just to check notifications.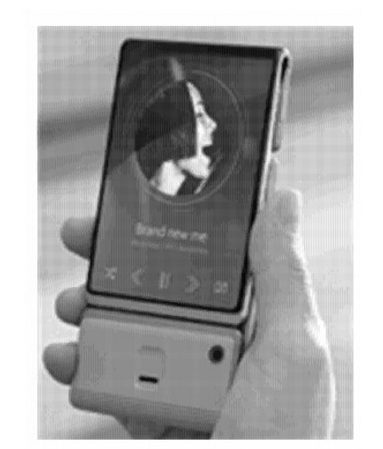 A Korean media outlet says that a device with such a display should be ready to hit markets in the third quarter of the year if it is eventually greenlighted as the company has to consider things like demand and profitability and as well sort out the political issues it is facing.
Details of the new phone leaked says the display can be unrolled into a 7-inch tablet. That means since it folds outwards, you will have a sort of two-sided display phone probably of in-equal halves judging from the images, which when unfolded becomes a larger device. So of you want to watch a video or read a book or do something that basically gets better with a larger screen estate, all you have to do is unfold the screen.
READ MORE: IBM and Samsung Top List of Patent Filers in 2016,Apple Missing From the List
Samsung will also be facing competition from fellow Korean company, LG who is also working on a phone with a flexible OLED display which is rumored to be more advanced than Samsung's. LG will also be cashing in on the display technology in other ways. Rumor has it that it is working with Apple and Huawei on developing their own devices with a foldable display.
(Source)