Taiwanese smartphone market: Sony Still in Top 5, Samsung Mesmerizes
The Taiwanese smartphone market experienced a slight decline in sales in 2016 when compared to the recorded in the previous year (2015). According to a market research agency report posted on Sogi.com.tw, the entire mobile phone sales for last year was 8 million, reduced by 530,000 from the figure of the previous year.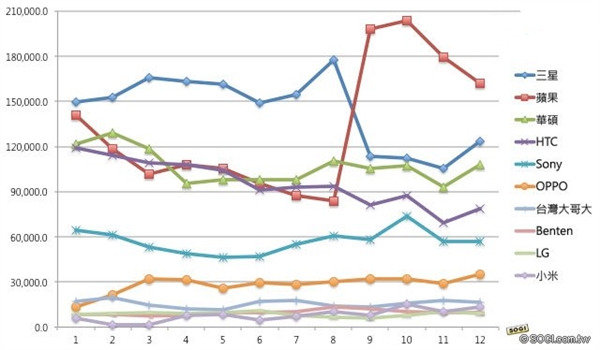 The statistical data shows that Samsung still continues to maintain its lead in the Taiwanese market, a feat it is achieving most of the major markets globally. Samsung singlehandedly sold 1.72 million units of its smartphones in Taiwan last year to rank top in the market, giving it a 21.60% share. Of the range of Samsung's mobile devices that were up fro sale last year, the mid-range Galaxy J7 (2015) proved quite popular, selling over 300,000 units alone. Even the J7 (2016) is also doing marvelously well, as it squeezed itself into the top ten hottest selling phone in Taiwan last year.
Apple came second with a 19.82% share of the market, in a trend that mirrors the control which both companies command globally. Taiwanese brand ASUS came in at third position with 16.04% share and then another Taiwanese brand HTC occupied the number four position with 14.37%.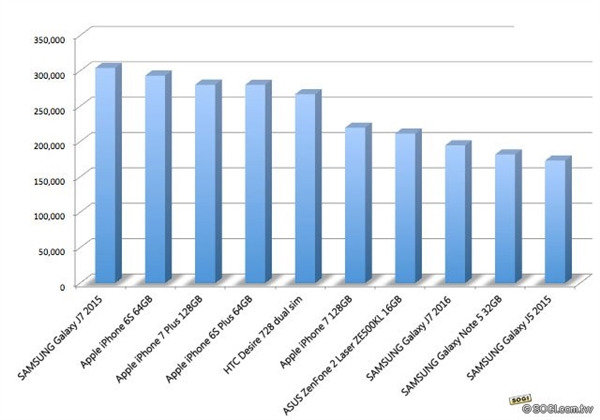 Read More:  Korean Government Confirms Note 7 Battery Problems
Japanese smartphone giant Sony continued its exploit in Taiwan by maintaining its top-five position, sitting at number 5 with an 8.53% share of the market. It is quite surprising that no Chinese brand made it up the top five ladder but talking about the top 10, OPPO and Xiaomi did appear there. While high-flying brand OPPO came in at number 6 with a 4.26% share in sales. Others are Taiwan Mobile with 2.33% at the seventh position, Benten with 1.46% at the eighth spot, LG at the ninth with 1.31%, and finally, Xiaomi completes the top ten with 1.18%.
(source)