Why Xiaomi's Decision to Make Its Own Chip is A Good One
by Habeeb Onawole Feb 11, 2017 12:48 pm4
The major processors in the mobile market are Qualcomm's Snapdragon, Mediatek's Helio, Samsung's Exynos and Huawei's Kirin. Soon, Xiaomi will be joining the ranks with its Pinecone processors. We don't need to go over the history of how Pinecone came to be, so let's skip ahead to the main topic.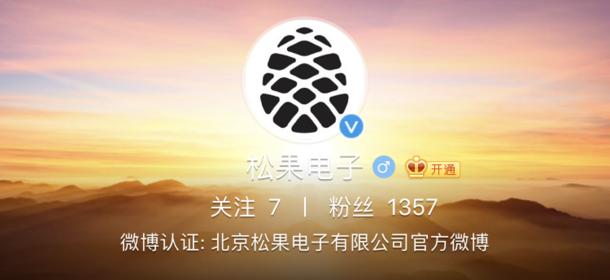 Qualcomm is the main chip supplier in the world. Quite a number of smartphone manufacturers use their chips in their phones. Even Samsung that has its own Exynos line still releases phones with Snapdragon processors. But there are times that Qualcomm releases a chip that doesn't live up to expectation. An example is the Snapdragon 810 processor released in 2015. Even though there were fantastic devices like the Nexus 6P, the overheating issue of the chip was the bane of such phones.
Samsung was able to dodge the bullet by releasing the Galaxy S6 with its Exynos processor, but manufacturers like Google, OnePlus and LG who don't have their own chips were left at the mercy of Qualcomm. In case something like that happens again, Xiaomi will have its Pinecone chip to fall back too.
Another case is the chips used for new products like smartwatches. LG and Google's Android Wear 2.0 watch, the LG Watch Sport uses a Qualcomm Snapdragon Wear 2100 SOC. Reviews say the battery life and performance is poor and the chip is the likely culprit. The processor is built on a 28nm process which Qualcomm last used in phones released in 2013. It's not like Qualcomm can't manufacture a better chip but there is a probability that the company still doesn't see the market as profitable, hence its lack of investment.
The Samsung Gear S3 smartwatch on the other hand uses a 16nm Exynos chip and the same applies to Apple's Watch Series 2 which uses a custom 16nm Apple S2 chip. Both devices perform better, are smaller in size and offer superior battery life. If Xiaomi decides to expand its wearable line beyond its partnership with Huami, a custom chip built on a more-recent fabrication node will be better than what Qualcomm currently offers.
READ MORE: Apple is Building Its own MacBook Chip to Reduce Dependence on Intel
The last point is the issue of supply. We should all know by now that supply issues of the Snapdragon 835 is what is causing manufacturers to push forward launch dates of their flagship devices. Those that aren't postponing dates are releasing devices with the Snapdragon 821 processor instead like LG's G6. Right now, the Galaxy S8(and S8 Plus) are the only devices launching soon that will feature the new chip. Other manufacturers will have to wait until they have stock of the new chip before releasing their phone.
The Xiaomi Mi 5c is the first device expected to launch with the new Pinecone processor. It is rumored to launch later this month.