Xiaomi Teases Launch of a Mysterious Device with Military Grade Material
Xiaomi has teased the launch of its 62nd crowdfunded product and the product is likely a blue eye protective glasses. This launch is coming on the heels of the recent launch of the Xiaomi Smart Ukelele and children smart wristwatch.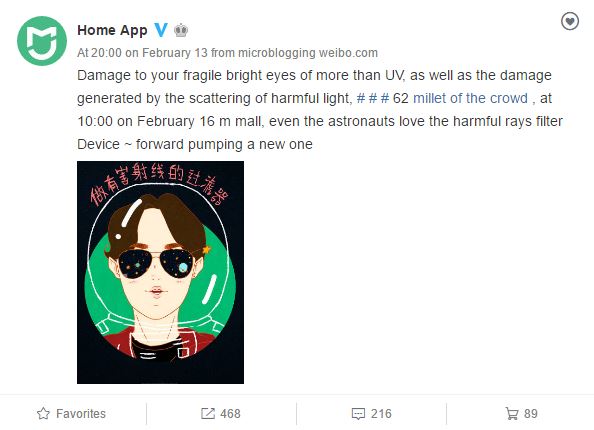 Xiaomi first teased the launch yesterday, the post teasing the launch talked about the damage UV rays does to the eyes and further hinted that the product comes with harmful ray filters. The date for the launch is set for February 16 at 10am via Xiaomi mall.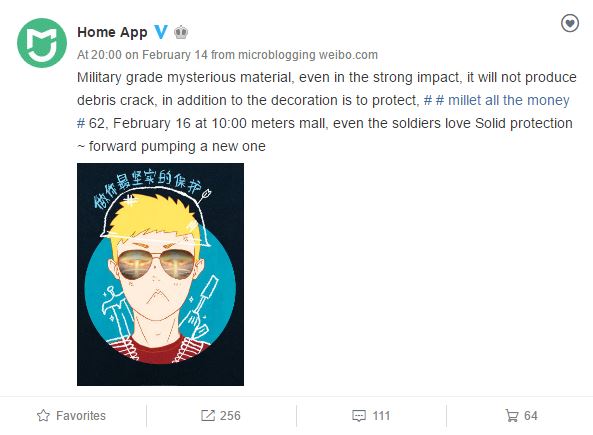 Related: New Meizu Smart Home Products Page Appears: Taking on Xiaomi's MIJIA Brand?
Further teasers by Xiaomi show the expected eye protective glasses was produced using military grade materials and that ensures the device won't break even under strong impact. Using a photo of a man wearing a military helmet further shows the strength and durability of the device. The protective glasses also protect against harmful rays. The full details of the upcoming product would be unleashed tomorrow, so we'll wait for that.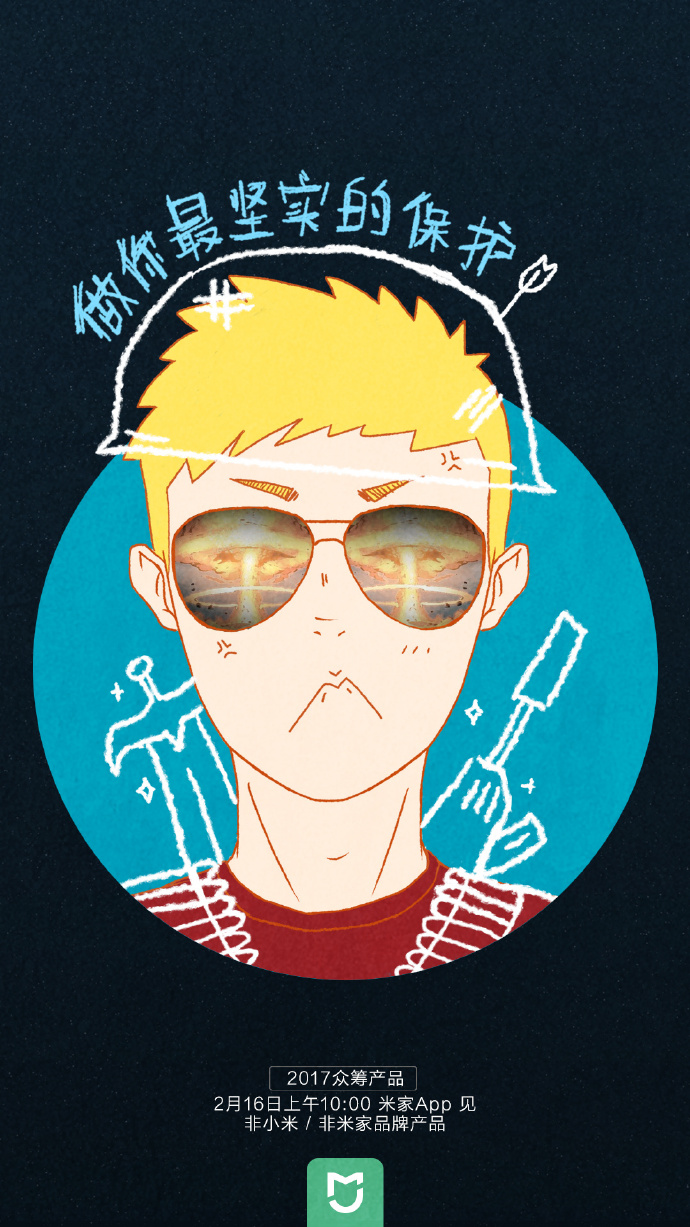 In the end what will bring new surprises? We will wait and see.