Xiaomi CEO Announces Mi MIX II Details: Gunning for A Higher Screen-to-Body Ratio
by Habeeb Onawole Feb 15, 2017 1:21 am1
The Xiaomi Mi MIX was one of the highlight of 2016. It amassed much praise back in China and abroad and it is only fitting that such a phone deserves a successor.It appears Xiaomi is already working on it.
CEO, Lei Jun took to his Weibo page to release some details about the successor which will be called the Xiaomi Mi MIX II. First, he mentioned that the designer of the Mi MIX, Frenchman, Philippe Starck will be returning to design the new device.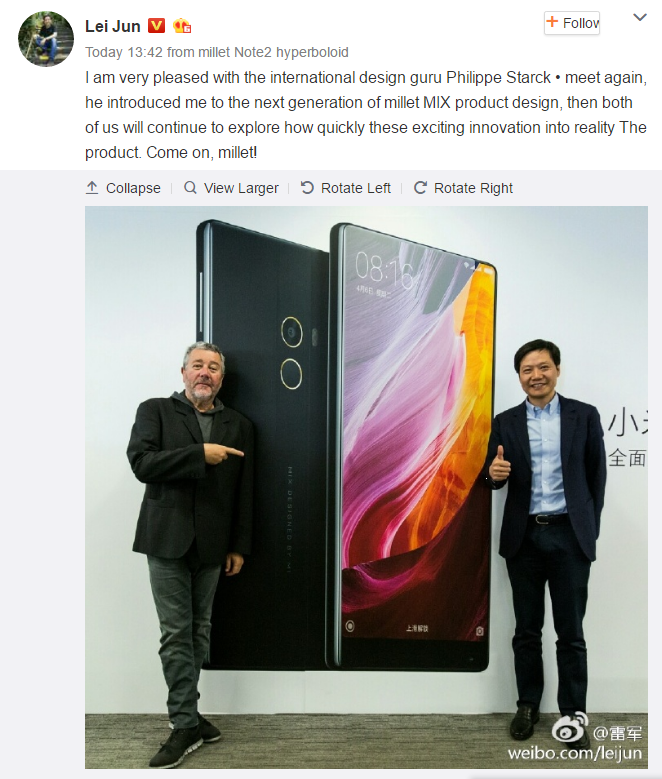 According to Lei Jun, the both of them have met and gone over the design of the Mi MIX II to see how both sides can bring his innovative design into reality. The company is said to be aiming for a phone with a screen that covers the entire front of the phone and that doesn't have any physical buttons.
The dream of making a phone whose screen covers the front is said to be shared by Apple too. An analyst, Sun Changxu claims that an iPhone 8 prototype (he probably saw) has a screen that nearly covers the front. The home button has been removed and the bezel on the chin and forehead are about 8mm in width. He also says the phone lacks any sort of physical button on the entire body.
If Xiaomi is able to achieve the design their aiming for, the Mi MIX II will be the first Chinese phone to not have a physical button.
READ MORE: Xiaomi Mi 6 to Feature 5.2-inch Flat Display; No Curved_screen Variant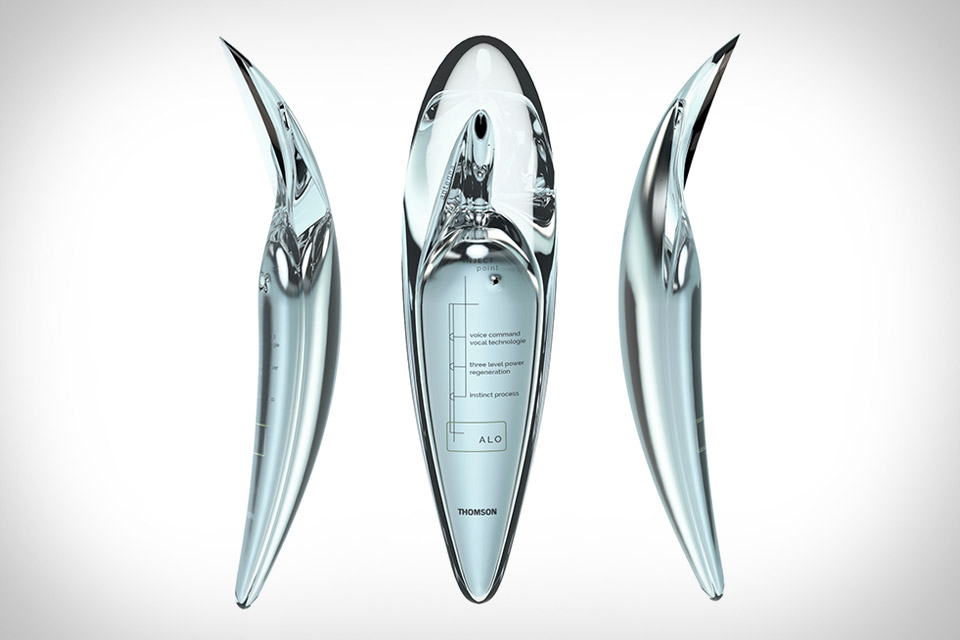 In other news, Philippe Starck has been busy with fellow French Designer, Jerome Olivet deigning a concept phone that doesn't have a screen. The phone called ALO will have a built-in AI assistant that learns from the owner and reads texts it detects with its camera. Over time it will also allow you send emails and texts just by speaking to it in your natural voice. The ALO phone has an aluminium body that is coated in natural resin said to be able to repair itself from scratches and scrapes. Jerome Olivet is working with a company called Thomson on developing a prototype.