Samsung's New Gear VR Headset Has a Vive-like Controller
by Habeeb Onawole Feb 26, 2017 10:32 pm0
Samsung unveiled the Galaxy Tab S3 yesterday in Barcelona. Asides that, it also announced the new Gear VR headset which now comes with a controller.
The new Gear VR headset, like the former is made in partnership with Oculus and comes with a controller that makes interacting with games easier and much more fun. For those of you with keen eyes, you will notice the controller looks very much like that of HTC's Vive.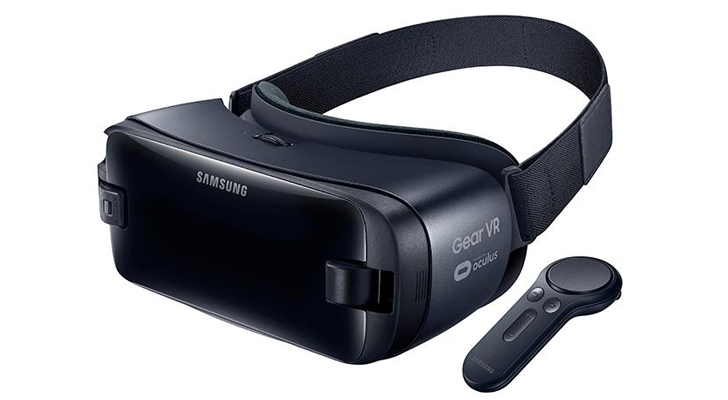 The controller has a circular touchpad for navigation; a trigger button for grabbing, shooting, and aiming depending on the app; and also has integrated home, volume, and back buttons. Samsung has designed the controller such that it works with one hand.
Since there is a new controller, Samsung and Oculus are working on over 70 new titles that will take advantage of the new hardware. They have also said the controller will work with existing touchpad apps. The controller's SDK will also be available to developers in a few weeks and you can even submit your request here.
READ MORE: Samsung Unveils Exynos 8895 Octa-Coe Processor: First Exynos 9 Series Chip
The headset itself doesn't look much different from the one released last year alongside the Galaxy Note 7. It has a USB Type-C port, an adapter for microUSB, and compatibility with the S7, S7 Edge, S6, S6 Edge,and S6 Edge+ and should work with the refurbished Galaxy Note 7 when it launches in June.
Samsung didn't reveal the price for the new Gear VR headset and controller but mentioned that the controller will also be sold separately for those who already own a Gear VR.