AGM X2 Max with SD 835, 8GB RAM Tipped to Launch at MWC 2017
Chinese rugged phone manufacturing company AGM is officially present at the ongoing Mobile World Congress (MWC) in Barcelona, Spain. The company is set to become one of those to spring up surprises at MWC 2017. One of the major surprises that would come out from AGM's stable is the AGM X2 rugged smartphone lineup which takes the baton from the AGM X1.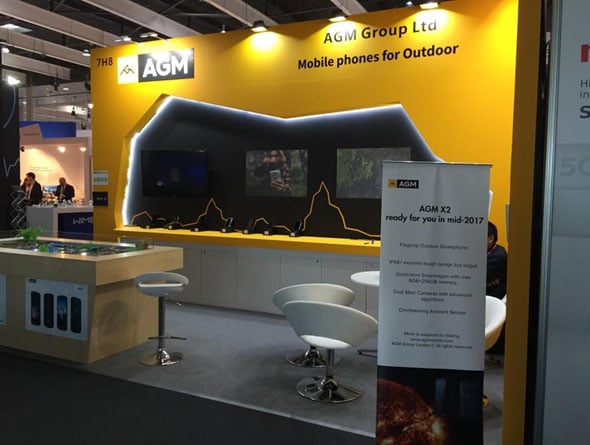 The specifications of the AGM X2, X2 Pro and X2 Max just leaked and really they all promise to be stunning devices packing top-notch hardware. Perhaps you are not a fan of rugged smartphones because they usually sacrifice a sleek design for ruggedness but with the AGM rugged smartphone lineup you can literally eat your cake and have it. The X1 comes with a classic design yet is a rugged smartphone that can withstand extreme conditions in the outdoors. The X2 lineup is expected with an even better, classic design which maintains AGM phones' ruggedness.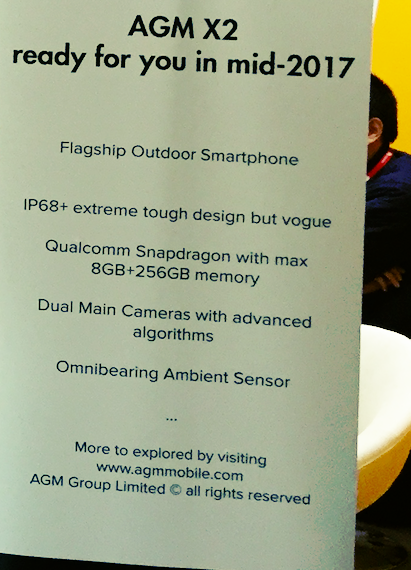 According to the leak source, AGM would be unveiling the three smartphones at MWC 2017 and all three models are expected with flagship specifications including the Snapdragon 835 chip on the topmost model.
The "base model" AGM X2 is said to pack a Qualcomm Snapdragon 820 SoC backed by 6GB of RAM with 64GB of storage. The X2 is expected to pack a 16MP dual-lens camera at the rear while there is a 12MP camera up front.  The AGM X2 Pro, on the other hand, is fired up by a Qualcomm Snapdragon 820 chipset with a whopping 8GB of RAM and 128GB storage combo. The device is said to be powered by a 6000mAh. Too good to be true? Wait until you see the specs of the AGM X2 Max.
The X2 Max is said to feature Qualcomm's latest Snapdragon 835 chipset supplemented by an amazing 8GB of RAM. The device has 256GB of storage onboard. The AGM X2 Max is a dual-camera packing smartphone having a 21MP dual-lens shooter and a 20MP front-facing selfie camera. The X2 Max will also come with Quick Charge 4.0 for fast charging and has IP68 Dustproof and Waterproof protection.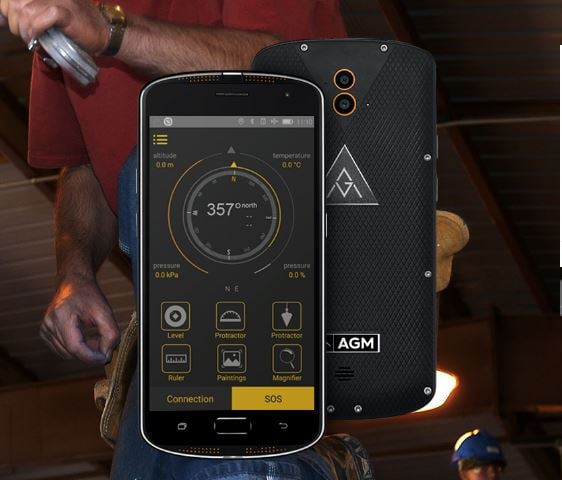 Related: AGM X2/X2 Pro coming in March with high-end specs
MWC 2017 is happening now and will run through to March 2. We'll have to be on the watch for AGM as they take the wraps off these three amazing smartphones with killer features. You can check out AGM's official website for their rich rugged smartphone lineup.