Xiaomi's First Pinecone Chipset, the Surge S1 Released: Octa-core, Mali-T860, Dual ISP & More
Xiaomi has always wanted to join the elite ranks of Apple, Samsung, and Huawei in designing in-house chipsets. That dream has just become a reality today as the company announced its first ever smartphone processor, the Xiaomi Surge S1. We expected the chip to be called as the Pinecone processor but the company is probably giving it a different name, the Xiaomi Surge S1. Now, now note that this is the direct translation of "澎湃S1" and the official English name could be Xiaomi Pinecone S1 or even Pengpai S1 (since 澎湃 is Pengpai in Chinese). We'll get the official details on the name soon, but let's focus on the specs and features of the Pinecone S1 chipset.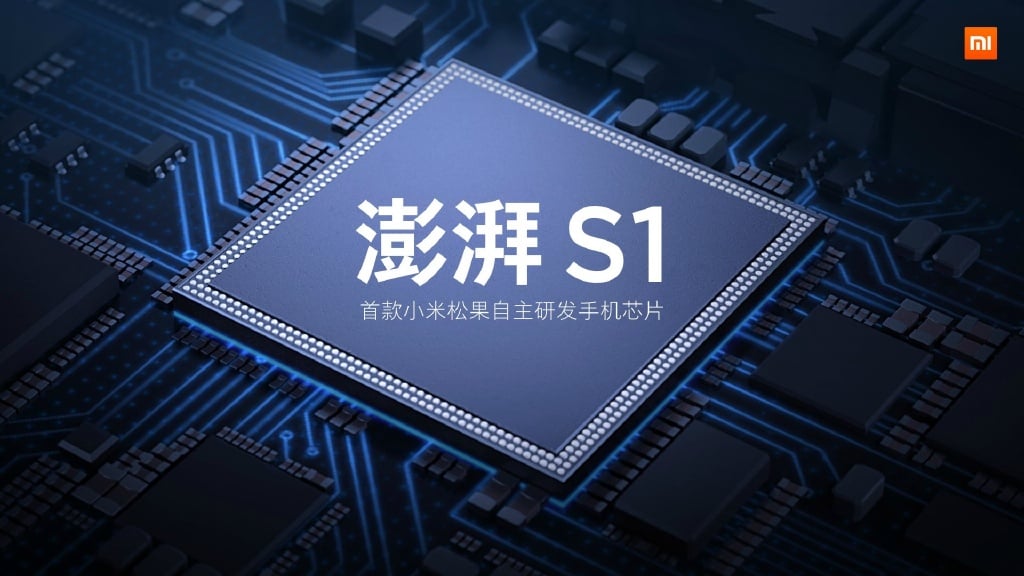 The Xiaomi Pinecone S1 or Surging S1 chipset comes with an octa-core architecture with 4 x Cortex A53 cores clocked at 2.2GHz and 4 x Cortex A53 cores at 1.4GHz. The chip will be built on a 28nm HPC+ process. The company claims the combination of four powerful and four efficient cores result in a perfect balance of performance and power efficiency. As for GPU, the chip is using ARM Mali-T860, which comes with 40% better power efficiency as compared to its predecessor, support for AFBC and ASTC image compression technology and the latest Vulkan standard.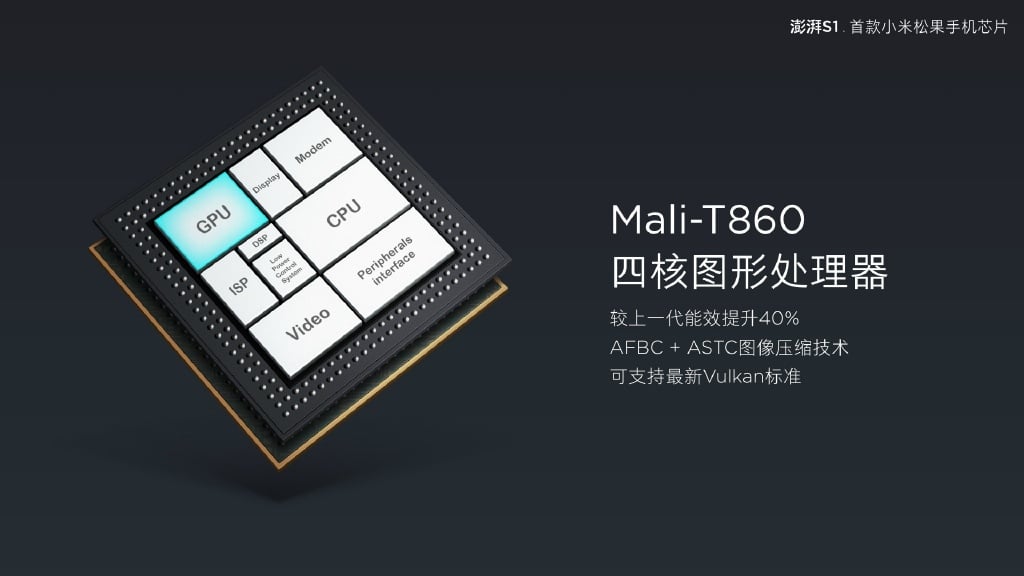 The chip also comes with 32-bit DSP support, VoLTE, 14-bit dual ISP with support for dual noise optimized night picture improvement. Xiaomi also adds that the Pinecone S1 comes with its own chip-level security which is reportedly upgradeable via OTA. The chip also features mechanisms to prevent data leakage.
Now, something that many of you are interested about: the Xiaomi Pinecone S1 AnTuTu score.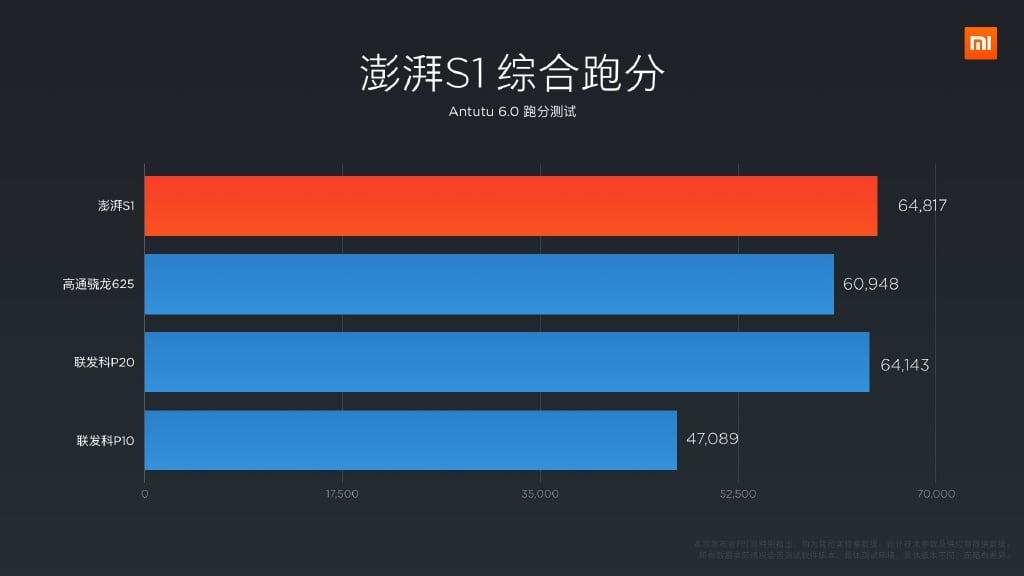 The company revealed in the conference that the Pinecone S1 AnTuTu score was higher than that of Snapdragon 625 and even Helio P2o chipsets. Of course, AnTuTu scores don't reveal the real life performance of the chipset, but we can expect the chip to be placed among these two mid-range processors in the market.
It took 28 months for Xiaomi to develop the Pinecone S1 from the project stage to mass production stage. The company's ultimate goal is to mass produce high-end chips which attain a perfect balance of performance and power consumption.
For the first Xiaomi chipset, the company seems to have done a pretty good job. The Pinecone S1 will be first available on the company's brand new Xiaomi Mi 5C smartphone. More details on the Mi 5C coming soon.