Xiaomi Launches 249 Yuan($36) Walkie-Talkie with 8 Days Standby Time
Xiaomi today launched two unique products, one of which is the Xiaomi walkie-talkie while the other is a train recorder.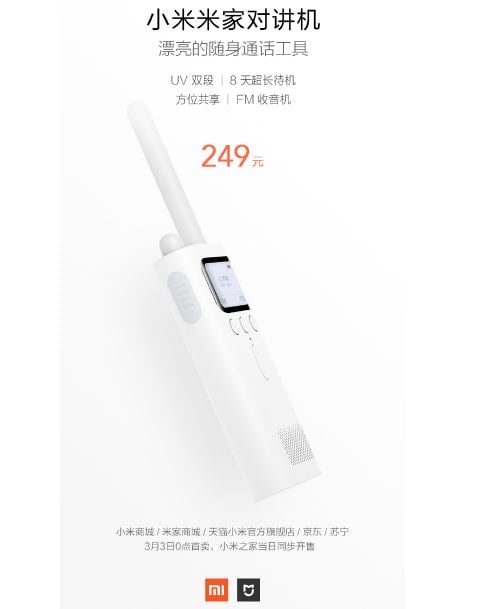 The Xaiomi walkie-talkie comes as a pair suitable for two-way communication in different locations. The walkie talkie comes with FM Radio so apart from communication, you also get entertained. It supports azimuth sharing and comes with a durable battery with a standby time of up to 8 days. It comes with UHF frequency range of 403-470MHz, and VHF frequency range of 136-174MHz. This gives it the ability to be used in a densely populated area as well as in the wild where there is little or no obstruction to the radio waves.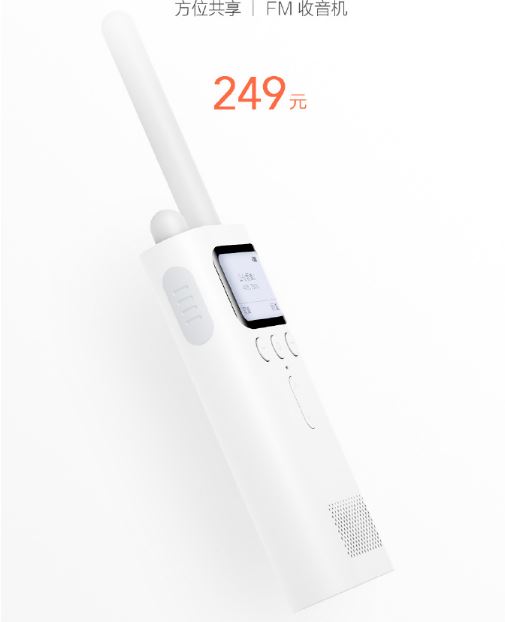 Related: Xiaomi Selfie Stick / Tripod With Bluetooth Remote Released For 89 Yuan ($13)
The device comes in white color with a display and some buttons on the surface. It carries a cheap price tag of 249 Yuan ($36) and will go on sale on March 3 via Xiaomi Mall, Xiaomi home, Jingdong, Lynx and Suning, all at the same time (0.00 hour).