Xiaomi Mi Mix 2 Said To Come With In-Display Fingerprint, Launching In The Second Half of 2017
It is now certain that Xiaomi will launch a next generation version of the Mi Mix sometime this year, Lei Jun had already indicated that renowned French designer Philip Starck would still design the Mi Mix 2. More details of the Mi Mix 2 are gradually emerging and as should be expected, the device would likely be packed with lots of innovative features.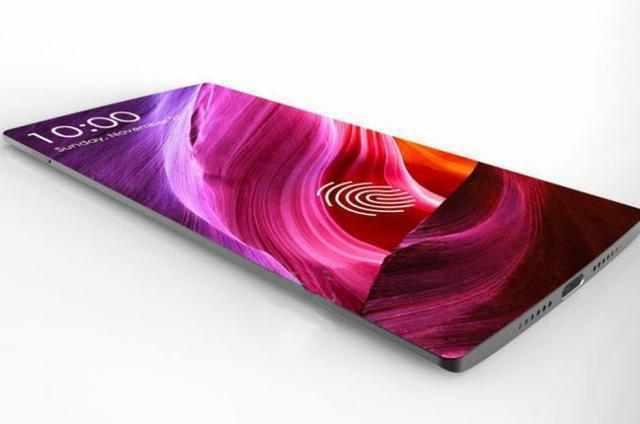 Recently, Chinese company Goodix unveiled its new in-display fingerprint technology at MWC 2017. The technology which is the first of its kind is capable of transforming a defined part of the display into a fingerprint sensor, thus removing the need for a fingerprint sensor button or a rear-mounted sensor. Later on, analyst Sun Changxu hinted that Apple would feature the in-display fingerprint technology on the iPhone 8 but before then, a domestic Chinese phone manufacturer would use the technology first.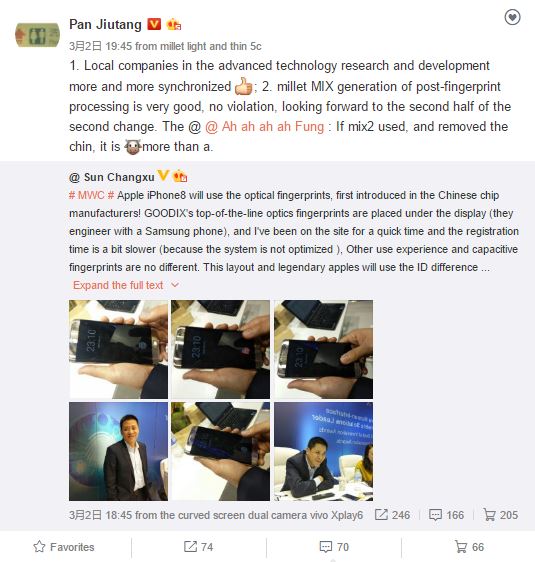 Industry analyst, Pan Jiutang has now revealed that the Xiaomi Mi Mix 2 would use the in-display fingerprint technology and also would be lauched sometime in the second half of this year. Apart from being the first smartphone from an indigenous Chinese manufacturer to use the fingerprint security feature, the Mi Mix 2 is expected to come with a screen-to-body ratio higher than the 91.3% screen-to-body ratio the Mi Mix came with. There are also likely to be a number of innovative features on the next gen flagship.
Read Also: Xiaomi Mi Mix 2 Leaked Renders Suggest 100% Screen-to-Body Ratio, Dual Cameras
No doubt, it is one device to look forward to, even when we are yet to see enough of the Mi Mix due to its low supply. But we have the assurance of Xiaomi's President, Lin Bin that production of thecurrent generation Mi Mix would be shored up, so expect the flagship to become available in reasonable quantity soon.
(source)