iPhone 8 Said to Sport a 5.8-inch OLED Screen
Postulations that Apple's "next big thing", the iPhone 8 would feature an OLED display is gathering more weight. Popular Japanese news agency Nikkie has joined its voice in forecasting that the iPhone 8 would come with a 5.8-inch OLED screen. Nikkie claims, in a fresh report, that the next generation Apple flagship would have the biggest display of the three models Apple is expected to release this year.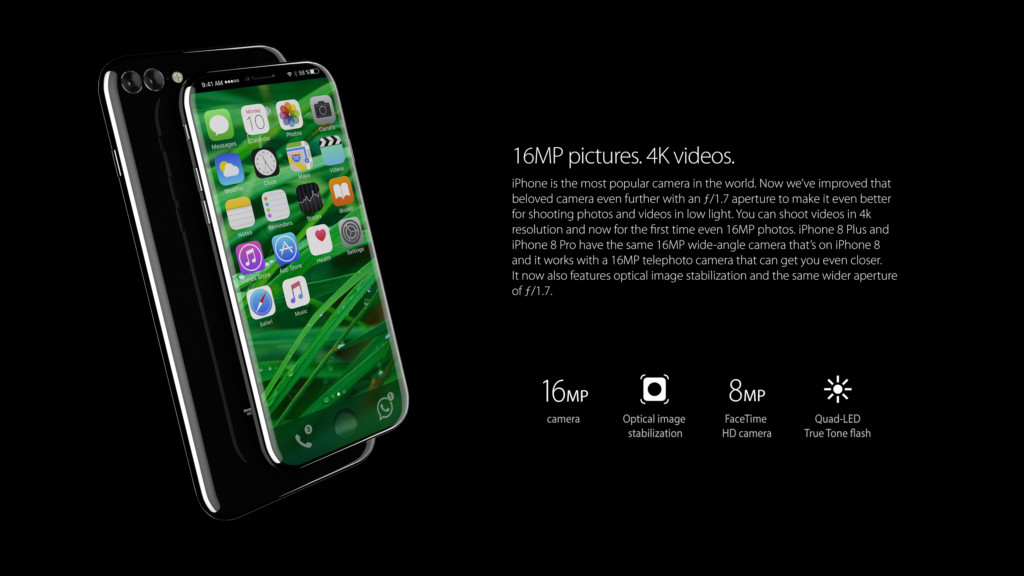 Apart from the iPhone 8, Apple is said to also have in the works a 4.7-inch iPhone 7s as well as an iPhone 7s Plus with a 5.5-inch display. While the iPhone 8 is said to used an OLED screen, both the iPhone 7s and 7s Plus are expected to feature displays made of LCD panels. Nikkie also postulates that the increased screen size on the iPhone 8 will have an effect on the final unit price of the flagship phone. Presently, the iPhone 7 is priced around $700 but that could go up to around $1000, if recent rumors are anything to go by.
Related: Apple to Ramp up iPhone 8 Production Three Months Earlier
It is worthy of note that Nikkie's recent forecast seems to align with that of KGI Securities analyst Ming-Chi Kuo that the iPhone 8 would feature a 5.8-inch display. Kuo also hinted that the iPhone 8 would feature a one in town front-facing camera which is capable of producing 3D selfies. The selfie camera would also provide face recognition to unlock the smartphone and also very the owner's identity. The Apple analyst also said the face recognition is meant to replace the Touch ID which Apple featured on the iPhone 7 but latest rumors say the iPhone 8 would feature the in-display fingerprint sensor which was unveiled recently at MWC 2017 by Chinese company Goodix.

The iPhone 8 is a special anniversary edition to mark 10 years of the iPhone's existence and would likely pack lots of innovative features and new technologies. We won't be surprised to see more coming out as the days roll by.
(source)