Xiaomi's New Retail Plan Bets Big On Offline Stores In China
Xiaomi had hinted of plans to establish several offline retail shops in China in order to shift from the online sales only model which has been hugely successful but inadequate to help keep the company at the top. As a result, Xiaomi has for consecutive years lost out to minions like OPPO and Vivo in the ranking of the top Chinese brands in terms of sales.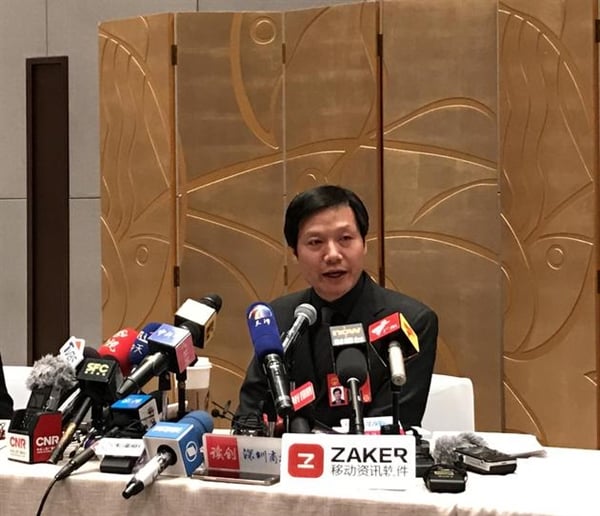 To stem that tide, Xiaomi did set a goal of 1000 offline physical stores in China by 2020. The company kick-started the project by establishing a total of 51 stores across China last year and this year, it has hinted at plans to set up an additional 250. CEO, Lei Jun at a news conference held in Beijing on Monday reiterated this long-term plan and also disclosed this year's business plan in that regard.
Lei Jun seems to have been caught up with the concept of "New Retail" made popular by Alibaba founder and Chairman, Jack Ma who predicted that the era of e-commerce would end in 10 or 20 years to give way to New Retail that combines online and offline sales and logistics services. Lei Jun thinks Xiaomi has found a feasible and highly efficient format for New Retail by establishing its own bricks-and-mortar stores rather than buying off small business chains like Alibaba did recently, spending over 2 billion yuan buying about one-third of popular supermarket chain Sanjiang shopping, based in Ningbo, Zhejiang province.
Read Also: Xiaomi To Focus on Offline Sales In the Future
Lei Jun also believes the prices of the products sold offline could still be kept down despite rising rent and labor costs by measures such as optimizing the manufacturing process and analyzing customers' needs with big data. The era of offline retail shopping saw a hit at the introduction of e-commerce which made shopping an easy venture that can be contracted right from home. But it is turning out, a return to offline shopping is gathering momentum and it won't be surprising to see that turn into a frenzy among the major players in the e-commerce sector. There was a time offline sales was king, later on, online sales model became the beautiful bride and now a blend of both looks inevitable. In the end, it is all a circus, with sales the ultimate goal. Unfortunately, Mr Lei Jun did not say if the company's expansion plans involve setting up more physical stores outside of China, something a lot of Xiaomi fans yearn for.
(via)