Xiaomi Mi 6 Renders Reveal Stunning Design Similar To Mi Note 2 with Dual Rear Cameras
Whenever there is a roll call of smartphone makers with highly innovative designs on their phones, Xiaomi should rank among the elite. Indeed the Chinese smartphone giant has again come up with another stunning design, this time on the upcoming Mi 6. What is said to be renders of the Xiaomi Mi 6 has appeared online, perhaps giving us our first glimpse of the much-touted Mi 6.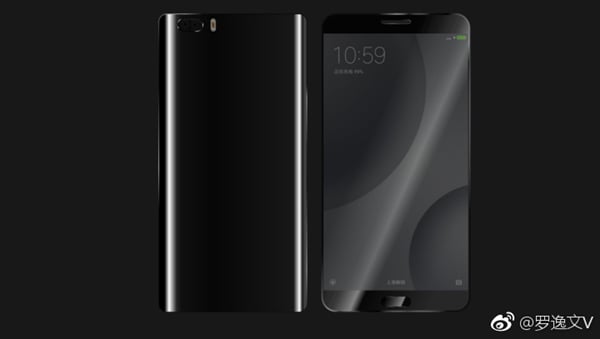 The images seem to be of the ceramic variant as well as a gray-coloured version of the Xiaomi flagship and they are images of the device captured from the front and rear view. On the whole, the images resemble those of the Mi Note 2, bringing to mind earlier rumor that the Mi 6 would get a design similar to the Mi Note 2. Where there is a noticeable difference is that the Mi 6 seems to use a flat screen display as against the curved edge spec the Mi Note 2. Despite not being a curved display, the design is one with an ultra-thin bezel and high screen-to-body ratio.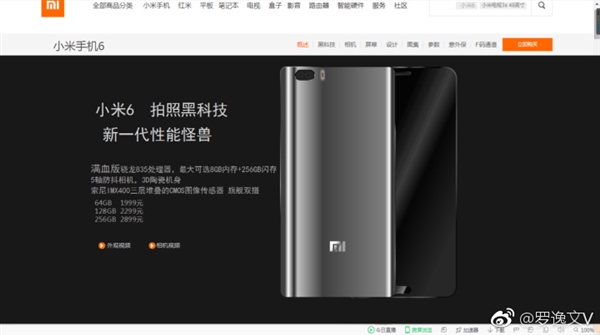 At the rear, the device packs a dual rear camera setup which is tilted to the left corner of the device. There is a LED flash by the side of the camera but there is visibly no rear fingerprint scanner. Perhaps, the physical home button up front will have the fingerprint scanner.
Read Also: Xiaomi Mi 6 Configuration Details Leak: 2K Display, Mi Note 2 Camera
The Mi 6 is said to come with SD835, 8GB of RAM, likely on the top-end model and three storage versions of 64GB, 128GB, and 256GB. The top end model uses a premium 3D ceramic design. The rear camera is listed as packing a SONY IMX400 sensor with support for 5-axis optical image stabilization. Finally, the likely prices of the different versions were also listed as follows; 1999 yuan ($289) of 64GB version, 2299 yuan ($332) for the 128GB version, while the 256GB version carries a price tag of 2899 yuan ($419).
(source)