Meizu's Latest Accessory is a Selfie Stick – Tripod Hybrid, Costs A Dollar More Than Xiaomi's
Just about a month ago, Meizu went open with its Smart home products page on Weibo that looks to take on the Xiaomi MIJIA brand. The product page teases a number of Meizu smart gadgets and accessories such as headphones, floating speakers, and others.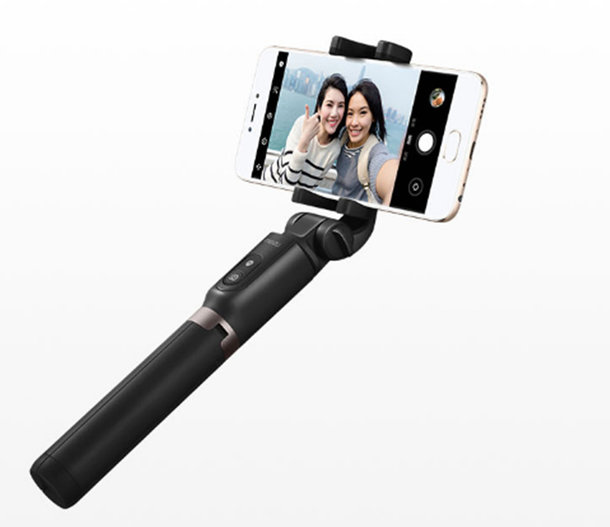 The company looks certainly poised to chase the Xiaomi MIJIA brand as it has now launched a new Bluetooth wireless self-timer Selfie stick priced at 99 Yuan (14) just a dollar more than the Mi selfie stick which starts at 89 Yuan. The self-stick looks no different from the Xiaomi Mi selfie stick launched a couple of weeks back, except for the Meizu logo and perhaps the size of the remote trigger. Everything else is similar to the Xiaomi selfie stick. It comes with Bluetooth functionality and a handle that can be expanded and used as a tripod stand. Also, the Meizu Selfie stick comes with a self-timer functionality and a remote shooter for triggering the shooter. The phone holder can also rotate to any angle.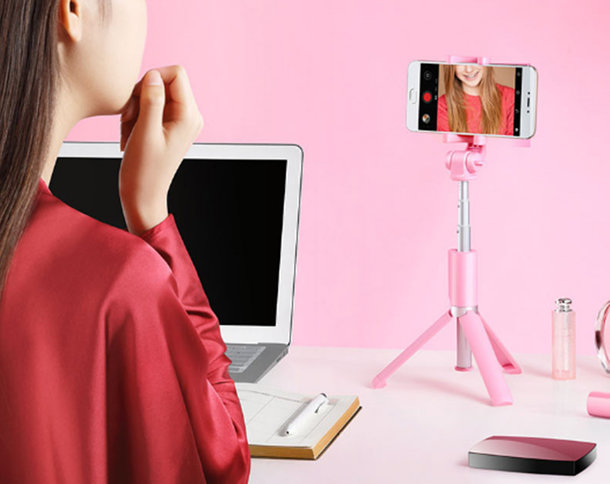 Read Also: Xiaomi Selfie Stick / Tripod With Bluetooth Remote Released For 89 Yuan ($13)
On the design aspect, the selfie stick features an extendable metal bar made from aluminum alloy with anti-wear resistant property. It is also not easy to bend or break. The handle area is covered with matte textured plastic which makes it difficult for the selfie stick to slip off the hands.  It comes in three different color variants namely black, pink and blue. The stick is anodized, wear and scratch resistant. Furthermore, the wireless Bluetooth self-timer is compatible with Android and iPhone OS devices and packs a 60mAh battery which means it can shoot consecutively for up to 10,000 times.