Andy Rubin's Smartphone Encounters Major Road Bump as SoftBank Pulls Out of $100 Million Investment
by Anvinraj Valiyathara Mar 21, 2017 3:12 am0
Andy Rubin, the co-creator Android who is known as "the father of Android" was rumored to launch his own high-end flagship smartphone as early as the oncoming spring to take on the likes of iPhone and Google Pixel smartphones. Fresh reports reveal that the Japan-based SoftBank that was supposed to fund the launch of Rubin's smartphone has decided not to invest $100 million in Essential Products Inc, a startup company led by Rubin.
Rubin was supposed to launch his smartphone through Essential Products Inc, a new firm consisting of around 40 people that were previous employees of Google, Apple, or Samsung. SoftBank and Essential were reportedly working on the final stages of the contract, but the financing firm has decided to scrap the deal. Citing unnamed sources, The Wall Street Journal has reported that it was because of a conflict in interest that made SoftBank decide to not to provide funds to Essential.
SoftBank CEO Masayoshi Son has plans to launch a tech-based investment group called vision Fund later this year with $100 billion in capital. Apple will be investing $1 billion in this fund. Son apparently felt that investing in Essential for Rubin's smartphone could disturb SoftBank's relationship with Apple.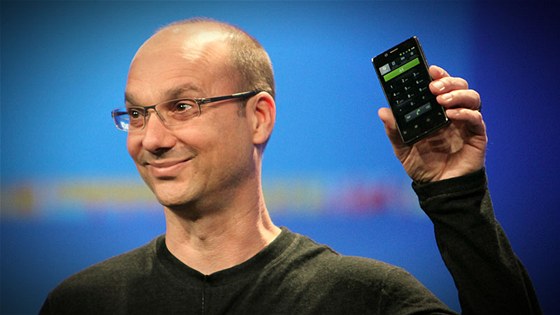 Related: Android Co-Founder Andy Rubin Has a New Company Working on a Modular Smartphone
SoftBank had acquired ARM chipmaker in September. The ARM-based processers are used in devices manufactured by Samsung, LG and other companies. Investing in a probable competitor like Essential could lead to restrained relationship with partnering companies. This is also considered to be another reason why SoftBank has withdrawn its investment decision on Essential.
Another report has revealed that Essential would be getting $100 million from unnamed investors instead of SoftBank. Essential is likely to close this deal soon which could possibly help Rubin to launch his smartphone by spring.
Rubin's smartphone is expected to sport a 5.5-inch pressure-sensitive bezel-less display. It also speculated to carry support for modular accessories like the Moto Mods available for Moto Z series smartphones.
The smartphone was allegedly spotted with Essential FIH-PM1 moniker on Geekbench benchmarks with specs like Snapdragon 835 SoC, 4 GB of RAM and Android 7.0 Nougat OS. In single-core test, it recorded a score of 1,844 whereas it scored 5,426 on multi-core test. Speculations indicate that it is being assembled by Foxconn International Holdings (FIH) which can be seen in the moniker that appeared on Geekbench.
(Source)