iPhones Could Power Future MacBook-Like Devices with a Special Dock, Patent Reveals
by Anvinraj Valiyathara Mar 24, 2017 7:02 am1
Apple has been granted with a new patent that involves placing of an iPhone or iPad into an "electronic accessory device" which appears like a laptop. The laptop-like device would then be powered by the iOS and hardware of the iPhone or iPad docked on it. The patent was filed in September 2016.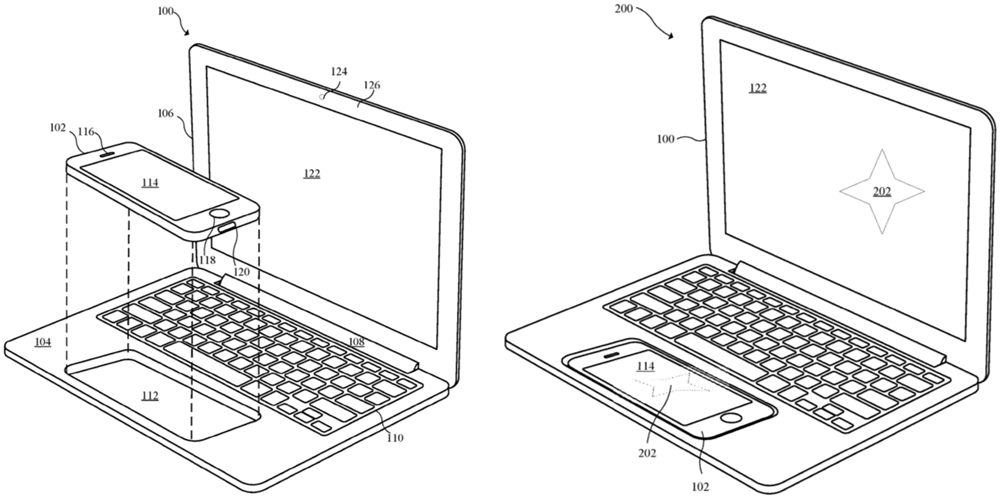 The laptop-like device that can be seen in the image will be dumb device that will only have functional parts like screen and keyboard. It will be a dumb terminal that won't be featuring a processor, RAM or other such hardware components. It is likely that Apple may include a dedicated GPU on the device for the display of the device.
The dumb terminal that appears like MacBook is likely to feature an aluminum chassis will not feature a trackpad, but instead there will be a docking station in which an iPhone can be placed. The operating system, processor and RAM of the iPhone would power the laptop-like device. This is not something innovative as the same idea can be seen on the Lap Dock accessory available for HP Elite X3 smartphone running on Windows 10 Mobile and Snapdragon 820 SoC. However, it does not involve placing of the Elite X3 phone on the Lap Dock.
Related: Red iPhone 7, 7 Plus Meets Stupendous Demand in China Before March 24 Launch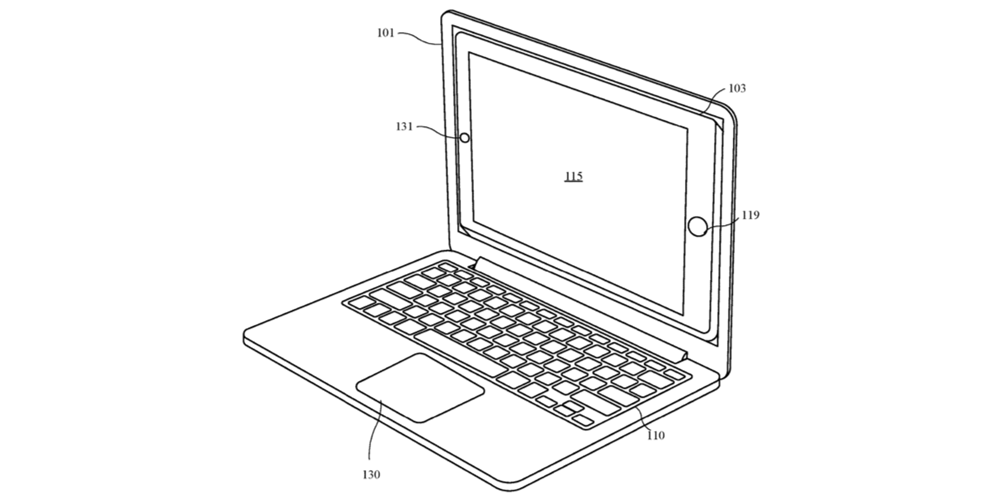 A separate idea for the same patent can be seen in the second image that shows how an iPad can be used with the electronic accessory device. It involves placing the iPad in the upper part of the laptop-like device. The iPad's screen will act as the display for the device. Unlike the previous idea, this one shows a presence of a trackpad and thereby offers a conventional laptop experience.
In 2015, Microsoft had launched the Lumia 950 and 950 XL smartphones. The Continuum feature of Windows 10 Mobile OS along with the supporting hardware on both phones allowed users to connect the Lumia 950 or 950 XL to an external screen, keyboard, and mouse through a Display Dock. This allowed users to get full-blown Windows 10 PC experience.
Samsung is also rumored to sell a DeX (Desktop Experience) docking station with the upcoming Galaxy S8 and S8+ smartphones.  The Galaxy S8 duo's Snapdragon 835 chipset is pegged to deliver desktop PC experience when connect to a screen, mouse and keyboard through the DeX station.
(source)