Xiaomi Reveals Top 10 Smart Products In China!
It is 7 years already since Xiaomi entered the smartphone and smart gadgets market. As part of activities to mark the Mi Fans festival and its 7th anniversary, Xiaomi was offering a variety of products at up to 50% off as well as several free gifts. There are loads of discounts on a whole lot of products like the Walkie-Talkie, Piston Pro in-ear headset, smartphones, Mi Notebook, children toys and others.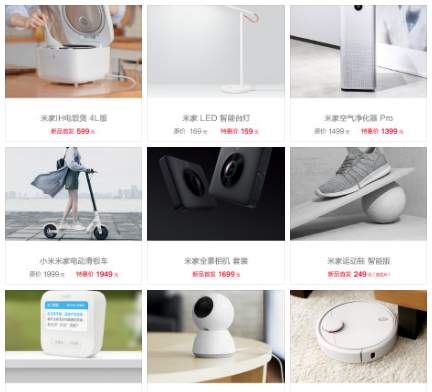 The company has also used this period to announce its top 10 hottest selling ecological chain products in the ongoing sales. The list contains a number of products and does not include smartphones. While the mobile phone business is the major core of Xiaomi's profits, the MIJIA smart home ecological products are some silent cash cow for the company. Records from the Mi Fans Festival sales reveal that as at the evening of the first day of the festivals, a record sale of 5 million Yuan was made. The entire records will hopefully be disclosed when the festival ends on April 9.
Here is a rundown of the top 10 highest selling products during the Mi Fans festival in China.
1.

Xiaomi Smart IP Camera (BUY HERE)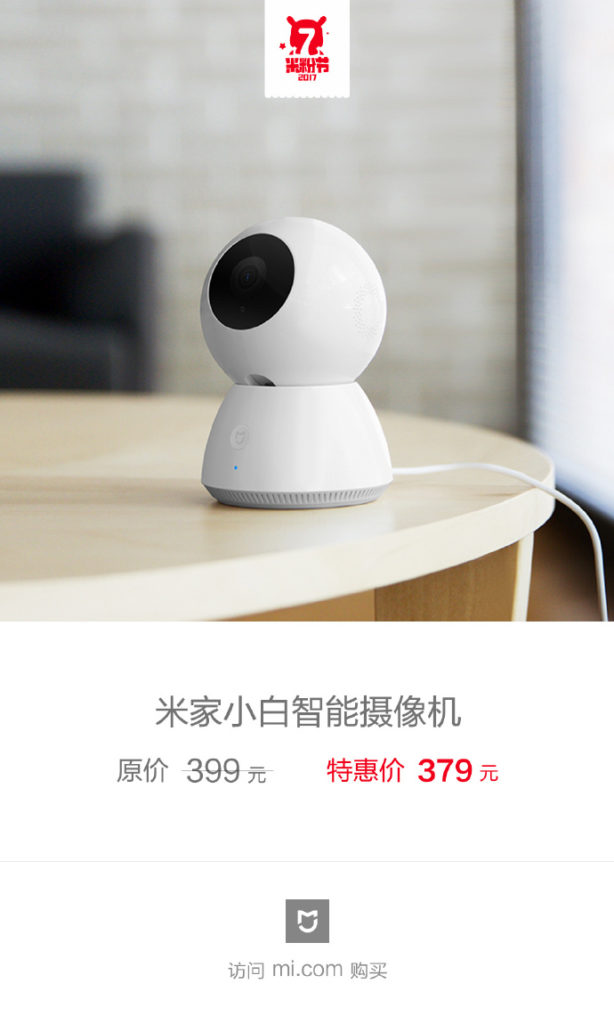 The Xiaomi Wireless Smart IP camera is a perfect surveillance equipment that captures clear images in 1080p resolution both in the day and at night. It affords you up to 4X optical zoom and provides a 360 degrees (panoramic) view. There are 10 LED IR lights which provide the night vision. There is also a two-way audio system that consists of a built-in microphone and speaker which can be used for two-way remote dialogue. Apart from the ability to transmit live images, there is a microSD slot which can take a maximum of 32GB microSD card and it allows you to store recorded videos. The SD storage option only captures videos in HD (720p) resolution. The device is compatible with Android 4.4, iOS 7.0 and higher.
2.

Xiaomi Mi Notebook Air (BUY HERE)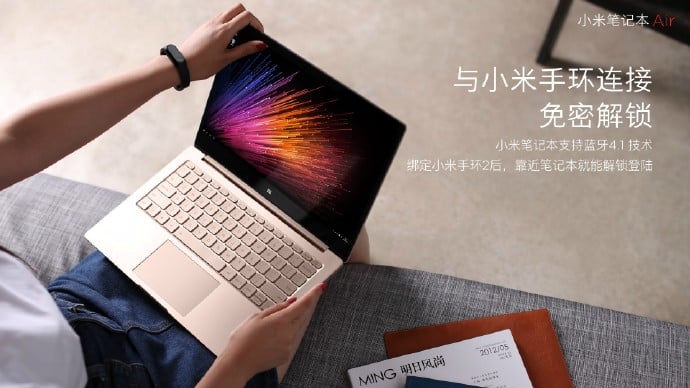 The Xiaomi Mi Notebook Air is Xiaomi's first foray into laptop production and it has been a resounding success. The Mi Notebook Air was introduced last year in two different sizes of 12.5-inches and 13.3 inches. Both versions come with two different generations of Intel processors and slightly different configurations. The 12.5-inch version was recently given a processor upgrade as well as additional memory. But the Mi Notebook Air 13.3 is the more powerful of the two and costs more.
3.

Xiaomi Water Purifier  (BUY HERE)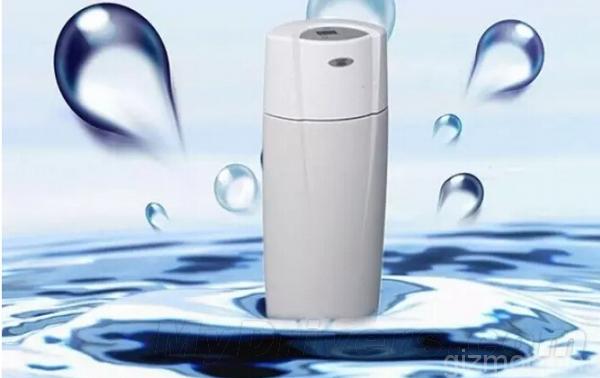 The Mi Water Purifier was first introduced in 2015 and has since then been one of Xiaomi's top-selling smart home product. The Mi Water Purifier uses reverse osmosis to clean the tap water. All that needs to be done is to connect the water purifier to the tap via a hose. It can filter sediments, rust and other particles, thanks to the four different filters inside namely PP Cotton filter, 2 x activated coconut carbon filter and an RO membrane. The RO membrane removes metal, bacteria and other organic substances from the water. Finally, in the post filter stage, the activated coconut carbon fibre improves the taste of water.
4.

Xiaomi Mi Air Purifier Pro  (BUY HERE)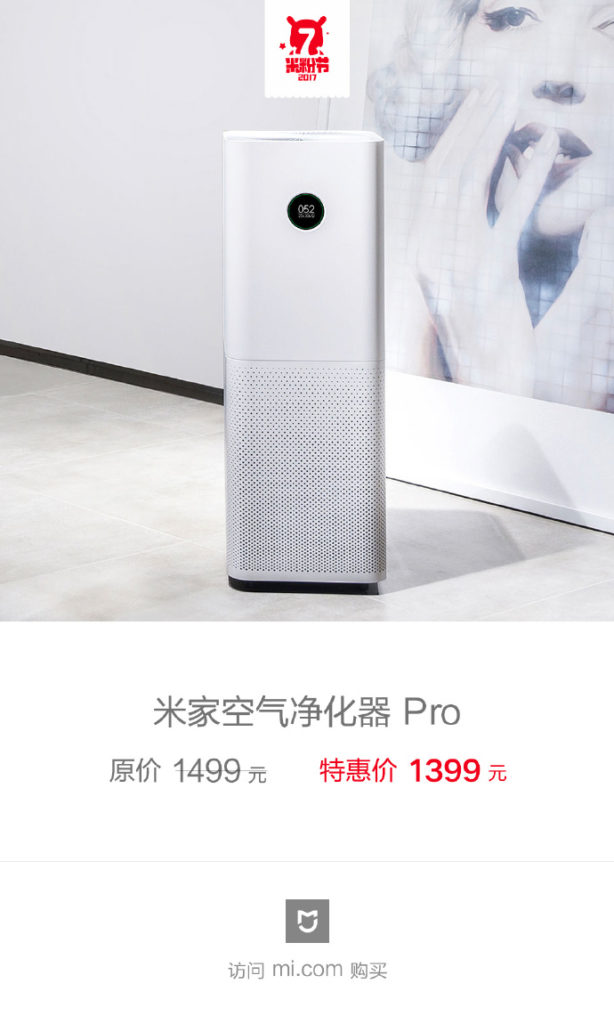 Xiaomi launched the Mi Air Purifier Pro last year with a remodeling which saw a LED display coming on. The display lets you know how clean the air is by blinking different LED light colors. You can also check other parameters on the display as well as by connecting the device to the Mi App. Apart from the display, the Xiaomi Mi Air Purifier Pro features a redesigned airflow path and pressure system. There is an improvement in the device's Clean Air Delivery Rate (CADR) value of up to 500m3/ha and can cover an indoor area of 60 square meters. There is also a high precision laser sensor built into the device that can accurately detect particles of up to 0.3μm in diameter. The Air Purifier features a more refined filter that can pick up particles like allergens, animal fur, formaldehyde, dust, pollen and cigarette smoke from the air.
5.

Xiaomi Mi Robot Vacuum Cleaner (BUY HERE)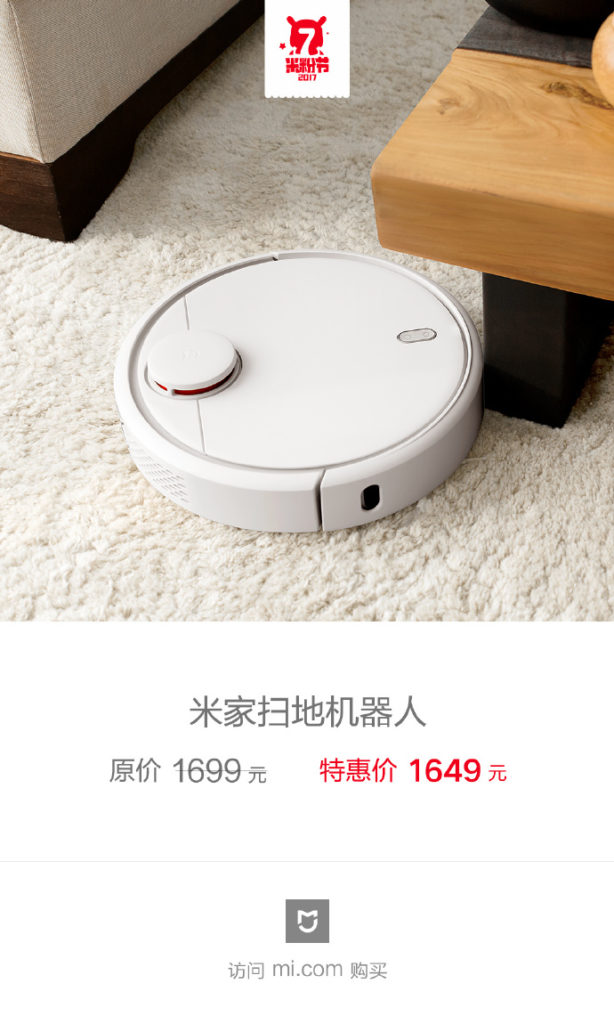 The Xiaomi Mi Robot Vacuum cleaner comes with a low-noise brushless fan which has a maximum pressure of 1800Pa and provides greater suction power when dealing with tough dirt. It sports three dedicated processors which help the vacuum cleaner receive data in real time from the 12 sensors performing different functions which it features. The sensors include LDS, ultrasonic radar sensor, wall sensor and cliff sensor etc. Of the lot, the Laser Distance Sensors provide a 360-degrees scanning (1800 times/second) similar to what you will find on a self-driving car. There is a 5200mAh Li-ion built-in battery onboard which can provide up to 2.5 hour cleaning time from a single charge. The Mi Robot Vacuum cleaner connects with the Mi Home App, allowing owners to set cleaning schedules, modify cleaning modes, and monitor cleaning process in real-time.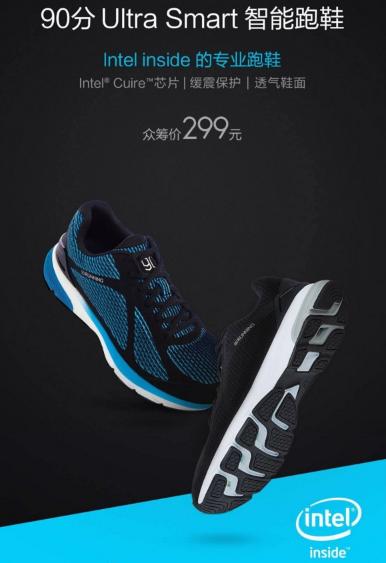 This is a new addition to the MIJIA product lineup and is a smart sports shoes which come with built-in Intel Curie chip, about the size of a button but enough to store vital fitness data in real time. The Xiaomi Smart Sports shoes use a foam-like material on the body which cushions the gravitational effect when the feet hit the ground. The insoles are removable and have air cushion and antibacterial features. The Intel chip can detect movement and store data such as distance covered, speed, calories lost etc. The chip can also detect when the user of the sports shoes is running, walking or climbing. The chip can stay up to 60 days without needing to be charged.
7.

Xiaomi Mi Band 2  (BUY HERE)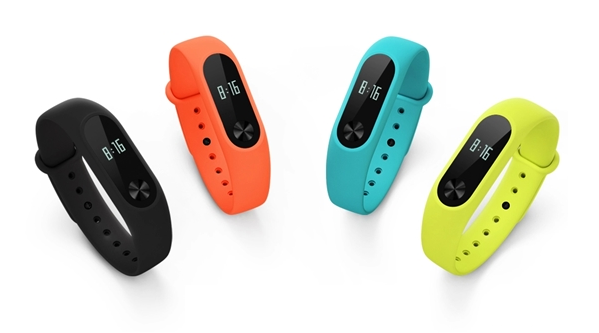 The Xiaomi Mi Band 2 is an award-winning sports and fitness tracker which comes wth a heart rate monitor as well as other cool features. The smart wearable is perhaps, one of Xiaomi's top selling product globally and millions of it are shipped around the world daily. It comes with a cheap price tag and also offers you functions found on a wrist watch such as time and date check. There is also an alarm feature and you can monitor your fitness data by connecting the gadget via Bluetooth to the Mi Fit app on smartphones running Android 4 or iOS 7 and higher.
8.

Xiaomi Smart Electric Scooter (BUY HERE)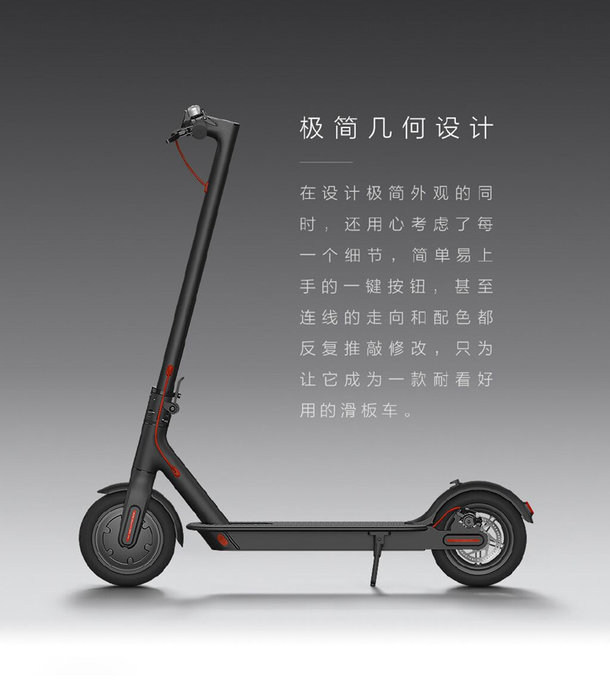 Xiaomi's Smart electric scooter comes with a minimalistic geometric design, with a body made from aircraft-grade aluminium. The motor scooter weighs just 12.5kg despite packing an LG 18650 high-security Lithium battery with 280Wh power which powers it. With this, it is able to travel up to a 30km distance before there is need to charge again. You get to monitor the amount of battery power left via the four set of indicators on the handle. The battery health status can also be monitored via an app on smartphones and where the battery is getting bad, you get notified. The motor scooter is portable and also foldable and can be coupled in just one minute. The front and rear wheels are equipped with E-ABS (electronic anti-lock braking system) and the scooter has dual disc brake system which allows it to quickly come to a stop within a distance of 4 meters.
9.

Xiaomi Smart Body Scale (BUY HERE)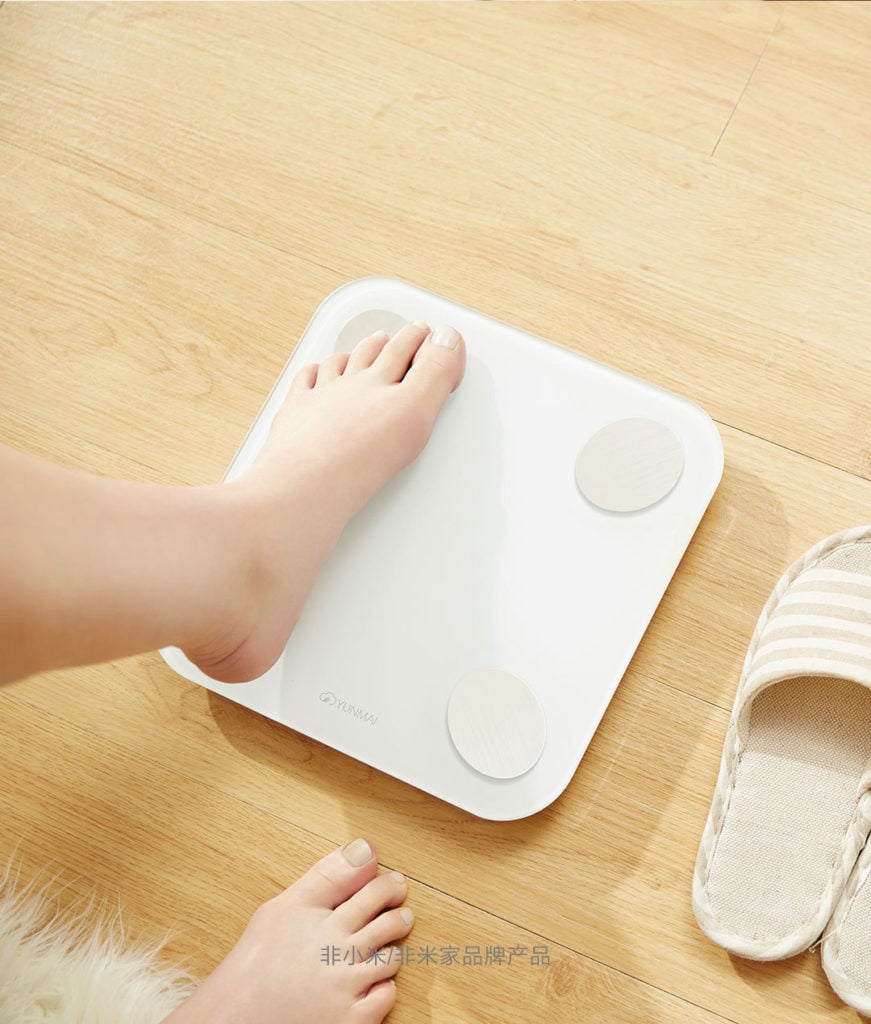 This could be confused for a body weight scale but it does more than just checking your body weight. The Xiaomi Smart Body scale helps monitor several physical data such as weight, body fat, muscle, bone mass, internal organ fat, basal metabolic rate, Body Mass Index (BMI), body age, protein and water level. The scale uses a BIA chip and also uses a multi-frequency AC electrical impedance for the measurement of biological tissues. It comes with Bluetooth 4.0 protocol and can also connect to the Mi App.
10.

Xiaomi Portable Car Air Purifier (Not Yet Available Outside of China)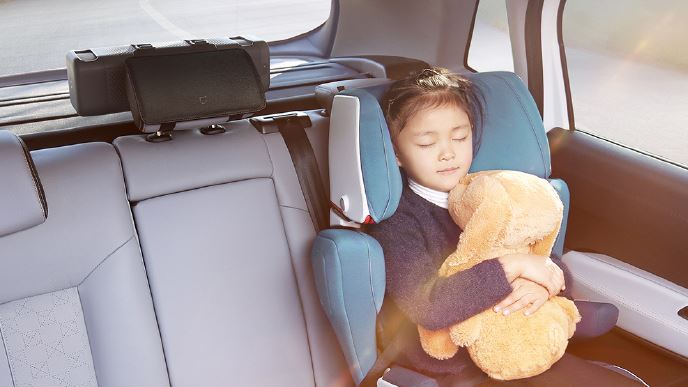 The Xiaomi Mi Car air Purifier is meant to purify the air inside a car. It makes less noise while working and has a Clean Air Delivery Rate (CADR) value of 60m3/h when compared to the Mi Air Purifier Pro with a CADR value of 500m3/h. But the inside of a car has a smaller area, then it is just enough to provide clean and fresh air inside the car. It is capable of filtering out impurities and make the air inside the car clean in just 3 minutes.