Meizu E2 Launching on April 26, Press Invite Out!
Barely two days after Meizu VP Li Nan hinted that the company is going to launch a new smartphone this month, the press invite for the launch of the smartphone is out. The invitation shows that the expected smartphone is a relatively unknown Meizu E2.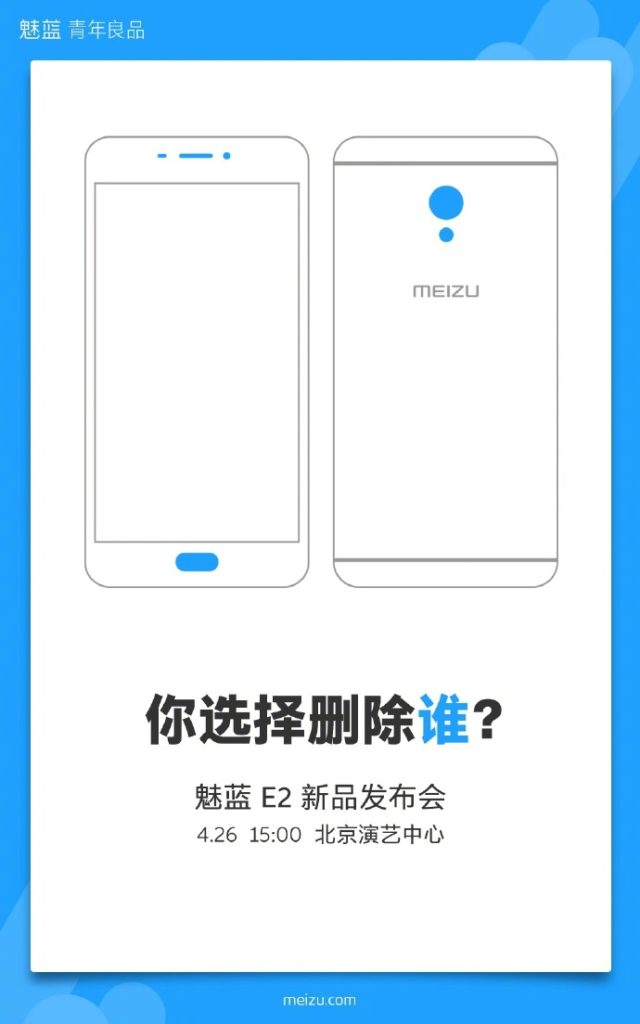 The press invite which is already displayed on Meizu's Blue Charm Weibo page, reveals that the launch event would hold on April 26 at the Beijing Performing Arts Centre. The launch event will kick off at 15.00 hrs. Although the invitation did not categorically state that the Meizu E2 is the device launching, the inscription "E2" at the front nd even on the envelope shows the phone is the Meizu E2.
Read Also: New Meizu M612C Phone Shows Up At TENAA
While we don't know anything about the design of the smartphone, Li Nan had promised us a smartphone with an innovative, attractive design. The invitation also contains the sketches of a phone's front and rear panels believed to be those of the E2. The design is patently Meizu, as it has no major difference from previous Meizu works. Nothing is known about the specs except that a new Meizu phone with budget specs was recently certified by TENAA and could be this model. But then, it may not be that of the Meizu E2, so we look forward to the launch event.