Meizu E2 / ME2 Real Image: No Flash Design?
Meizu last week sent out press invites for the April 26 launch of the Meizu E2 and ahead of that launch event, an image said to be the Meizu E2 or ME2 has appeared on Weibo. The image shows us what the ME2 looks like, that is if the image is actually the expected Meizu smartphone.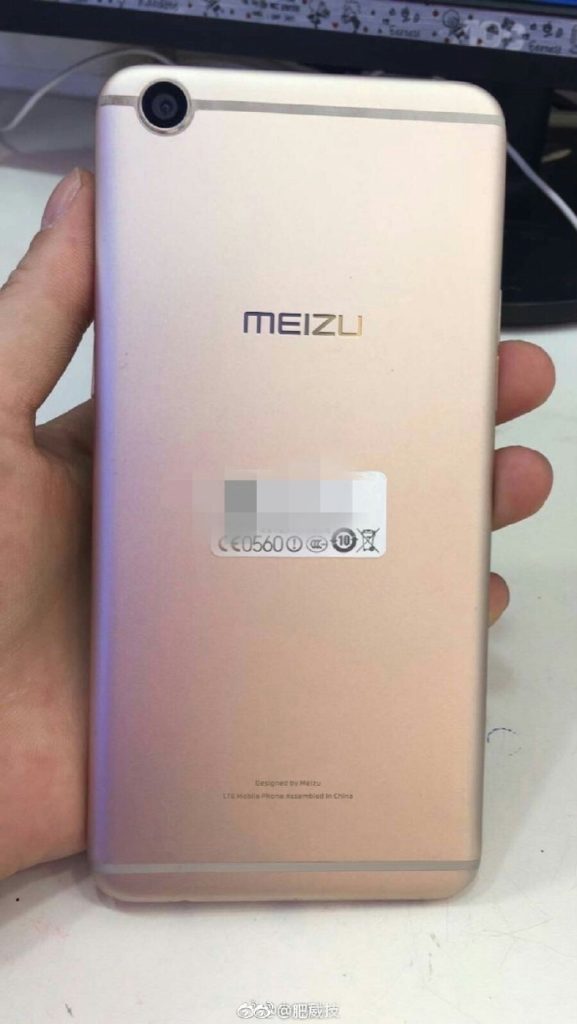 Although only the rear view of the device is revealed, we are not entirely sure about this being the Meizu E2 for a few reasons. First, the smartphone comes without a camera flash on the main camera, something which is rather weird. Earlier rumours had hinted that the Meizu E2 would use a ring flash that would be integrated with the camera but there is no sign of that on this leaked image. The rear camera lies on the split antenna band at the rear and talking about that, the device looks very much like the OPPO R9S design. Well, except that this one has the camera on the same plane with the antenna band while the R9S camera at the top of the antenna band. It could be that this is a re-designed OPPO R9s which someone wants us to believe is a Meizu brand by including a Meizu logo at the back
Also Read: Meizu E2 Coming With a New Camera / Ring Flash Design?
The design doesn't in anyway look like that of Meizu and the only thing we could hold on to that this is a Meizu smartphone is the Meizu logo inscribed at the back. The device will be launched on April 26 and then we'll know if this is the real deal. We think it is fake, though.