Samsung, LG Allegedly Manufacturing True Bezel-less Screen with Four Curved Edges
by Anvinraj Valiyathara Apr 25, 2017 9:28 am0
Samsung and LG are rumored to push their mobile device display technology further as they are speculated to be working on a screen that is curved on four sides. Samsung is currently selling flagship phones with screens that are curved on their left and right edges. However, both the South Korean companies are expected to launch phones with displays that are not only curved at left and right edges but also at the top and bottom edges in future.
Samsung and LG have both respectively introduced huge-sized displays that are called Infinity Display and Full Vision on their recently released smartphones. The Galaxy S8 has a 5.8-inch dual-edge curved screen and the Galaxy S8+ has a larger 6.2-inch dual-edge curved display that carry support for an aspect ratio of 18.5:9 and a resolution of 1,440 x 2,960 pixels. On the other side, the LG G6 has a 5.7-inch screen that offers an aspect ratio of 18:9 and a resolution of 1,440 x 2,880 pixels.  However, the report about quad edge curved screens suggest that both South Korean will soon start a trend that will be followed by other smartphone makers in future.
The quad edge curved screens are expected to occupy 98 percent of the frontal portion of the phone. Such screens can be referred to as true bezel-less screen that will be provide more real estate on the screen without the need to increase the size of actual size of the phone.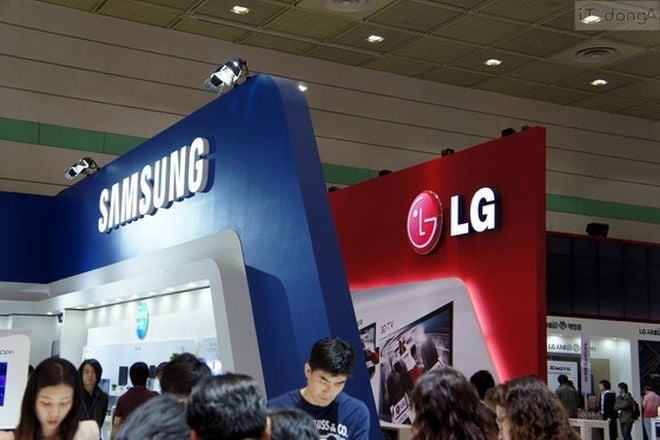 Read More: Stunning iPhone 8 Concept Renders with Bezel-less Display, New Function Area Feature
Apple has an ongoing two-year deal with Samsung in which the latter is supplying displays for iPhones. The new report states that the Cupertino company had considered using quad edge curved screen on Apple iPhone 8 that is speculated to launch in celebration of the 10th anniversary of iPhones later this year. However, in the previous week, it was reported that Apple will not be using a wrap-around display on iPhone 8, but rather use a flat OLED screen.
Also, the images of a dummy iPhone 8 that appeared yesterday show that it features a flat screen and there are no bezels present at the top or bottom. Apple has reportedly placed orders for 92 million OLED screens with Samsung for the iPhone 8.
The report states that there is one major hurdle that has come in the way of Samsung and LG in manufacturing a screen with four edge curves. The issue is that such a display has a spot at each corner where the touch response does not work. In addition to this, the present lamination techniques do not work with a screen featuring four curved edges. Hence, if Samsung wants to introduce quad edge curved display on Galaxy S9, it will have to adopt a new way to laminate it. However, it seems that Samsung and LG will take more time before such a screen is made available on consumer devices.