Xiaomi Mi 6 Registrations For First Sale Surpasses 1 Million
The Xiaomi Mi 6 flagship is scheduled to go on its first flash sale on April 28, and ahead of that event, the product reservation page for the Mi 6 on Jingdong (JD.com) reveals that the registrations on the platform stood at 1,108,192 persons as at the time of writing this post. The number is still on the increase, and at a rapid rate.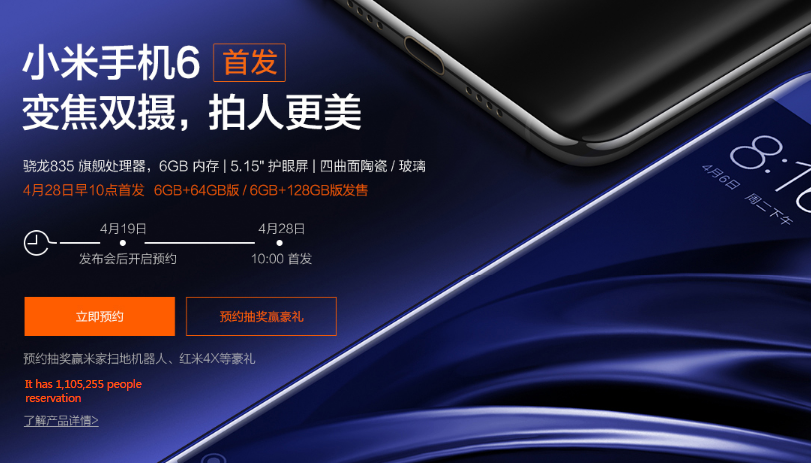 The figures aren't really surprising as the Mi flagship is presently the most powerful smartphone in the domestic Chinese market. It packs a Qualcomm Snapdragon 835 chipset which gives it its firepower. What we are really curious about is that a recent report claims that the first batch of Mi 6 which was shown to have come out of the factory recently is made up of only 80,000 units of the flagship device. That leaves no one in doubt that a lot of the persons who registered might end up not getting the device to buy. Not that we expect all the registrations will convert to real buyers but a good number of them should.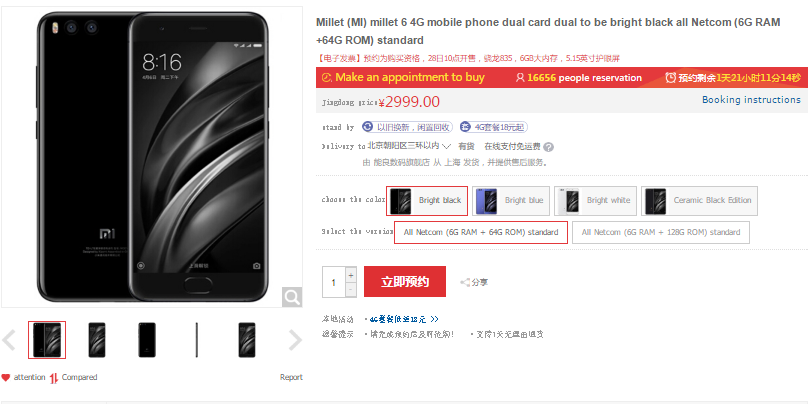 Read More: Xiaomi Mi 6 Is Using A Full Version of SD835, Unlike What's Written on Its Website
Another interesting thing to note is that this over 1 million registrations recorded by the Mi 6 is on Jingdong only. We don't have the registration figures from other platforms but if all is added, we should be looking at over two million registrations. The Mi 6 is priced at 2499 Yuan and it seems only the black variant will be available in the first sale. We expect all units of the flagship will be sold out within seconds.
(source)