Confirmed: First Batch Of Xiaomi Mi 6 For Sale Tomorrow, Only Available In Jet Black
Xiaomi Mi 6 is officially open for sale tomorrow, but with only jet black variant available.
Being the first Snapdragon 835 powered phone from a Chinese manufacturer, its launch on April 19 revealed that the phone will come with five color variants to meet various Mi fans' needs. However, a newly released poster on Xiaomi's Weibo account this morning confirms that Xiaomi Mi 6 will be only available in jet black on sale tomorrow, different from the previously claimed ceramic black. It comes at options of 6GB+64GB and 6GB+128GB, and at the prices of 2,499 Yuan (~$363) and 2,899 Yuan (~$421) respectively.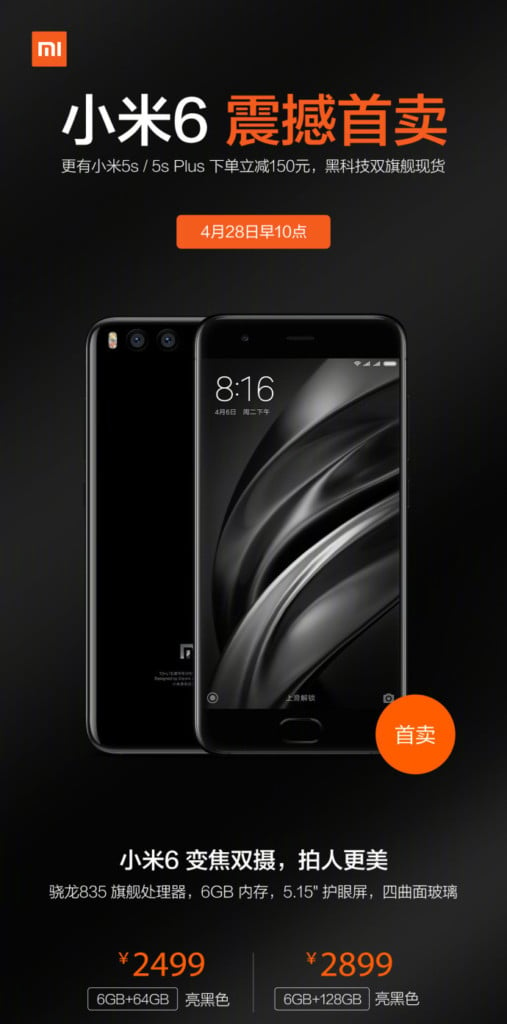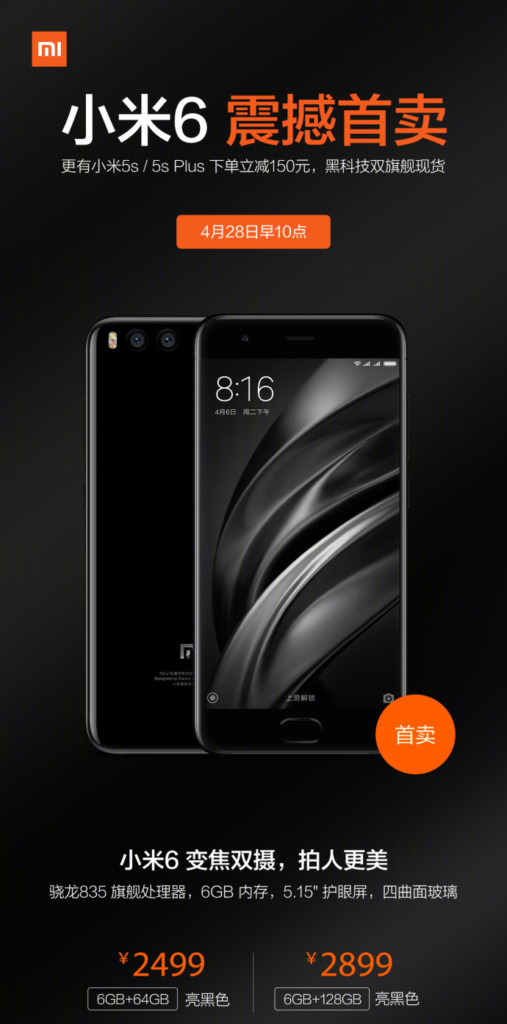 This means it will be extremely hard to get hold of a Mi 6 tomorrow. What makes this worse is the previous rumors saying there would be only a total of 80,000 units available online for the sales tomorrow. So don't keep your hopes too high for the first flash sale.
(Source)