Meizu's New Hi Case Comes With A Glowing Logo Like Apple's Macbook
Meizu finally revealed its new family member, Meizu E2, yesterday in China featuring four straight-lined unique LEDs that can alternate cool and warm colors, making it the first to debut a smartphone with such a LED flash arrangement.
Coming together with the phone is this innovative case named Hi Case that works perfectly with the rear flashlight with 15 styles of custom flashlight effects, covering WeChat message, red packets, phone calls, messages, etc. The cool and warm colors of the flashlight can be demonstrated in any flashing effects as you like, to notify you different types of incoming information.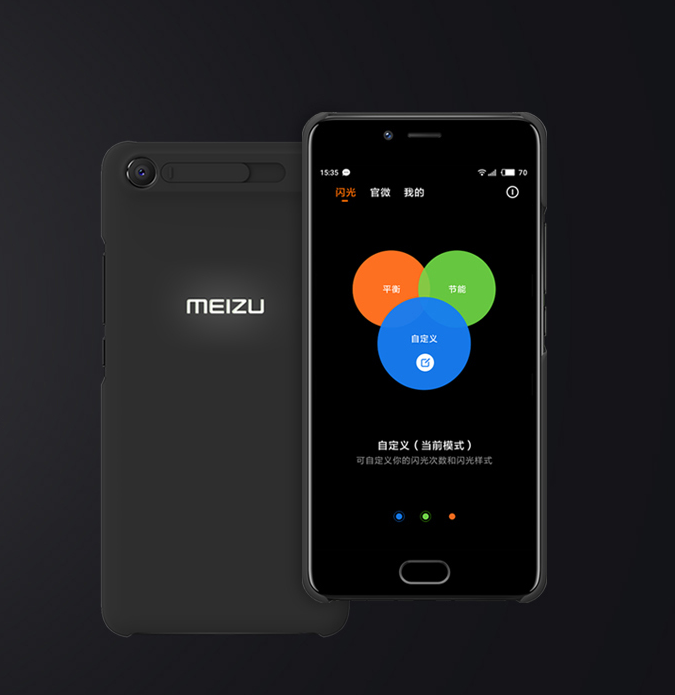 What makes it more standout is the Meizu logo on the back of this Hi Case that can shine like the Apple logo on MacBook. Making phone calls wearing such a case will be definitely eye catching.
READ MORE: Meizu E2 Now Official: Four LED Flash, Helio P20, Hi Case & Special Transformers Edition
Made of high-quality PU material and available in light green, red, and sky blue, this Hi Case can be purchased at 79Yuan (~ $11.5) on Meizu's official website.